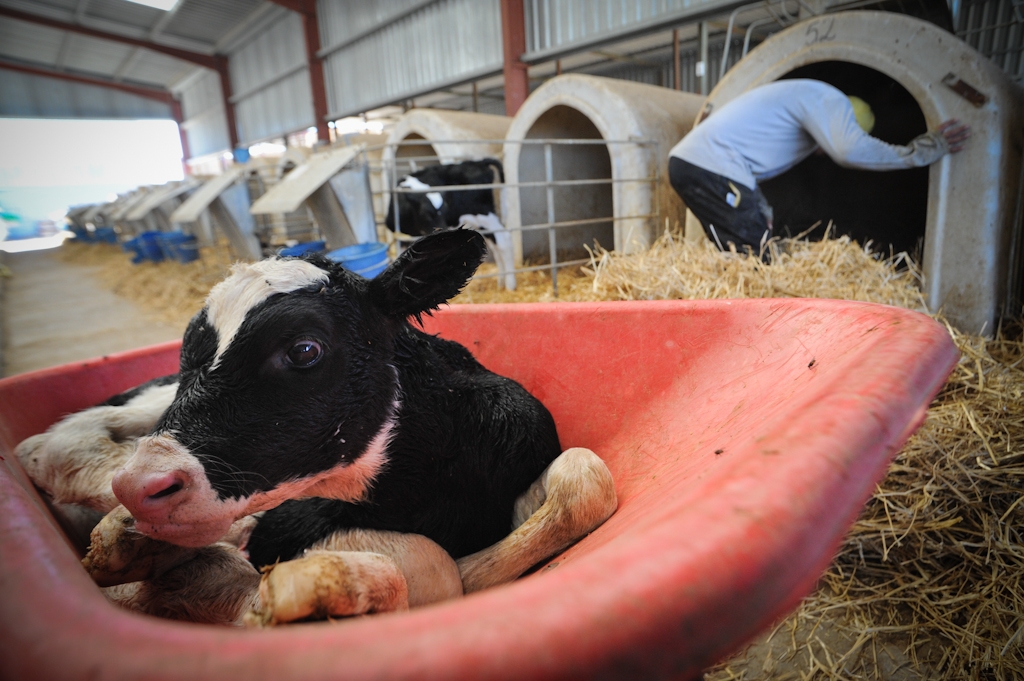 Jo-Anne McArthur/We Animals
Livestock farming is destroying the environment, and it's not going to fix itself. A new study calls for politicians to move towards plant-based diets in climate mitigation policy. Inaction from livestock producers would require massive greenhouse gas reductions from other sectors, "far beyond what is planned or realistic," the study says.

For obvious reasons, we support the move from animal to plant-based proteins. What might not be so obvious is why this affects every single human and animal on the planet. The livestock industry is on track to emit 37-49% of the greenhouse gases budgeted under the 2030 climate targets.