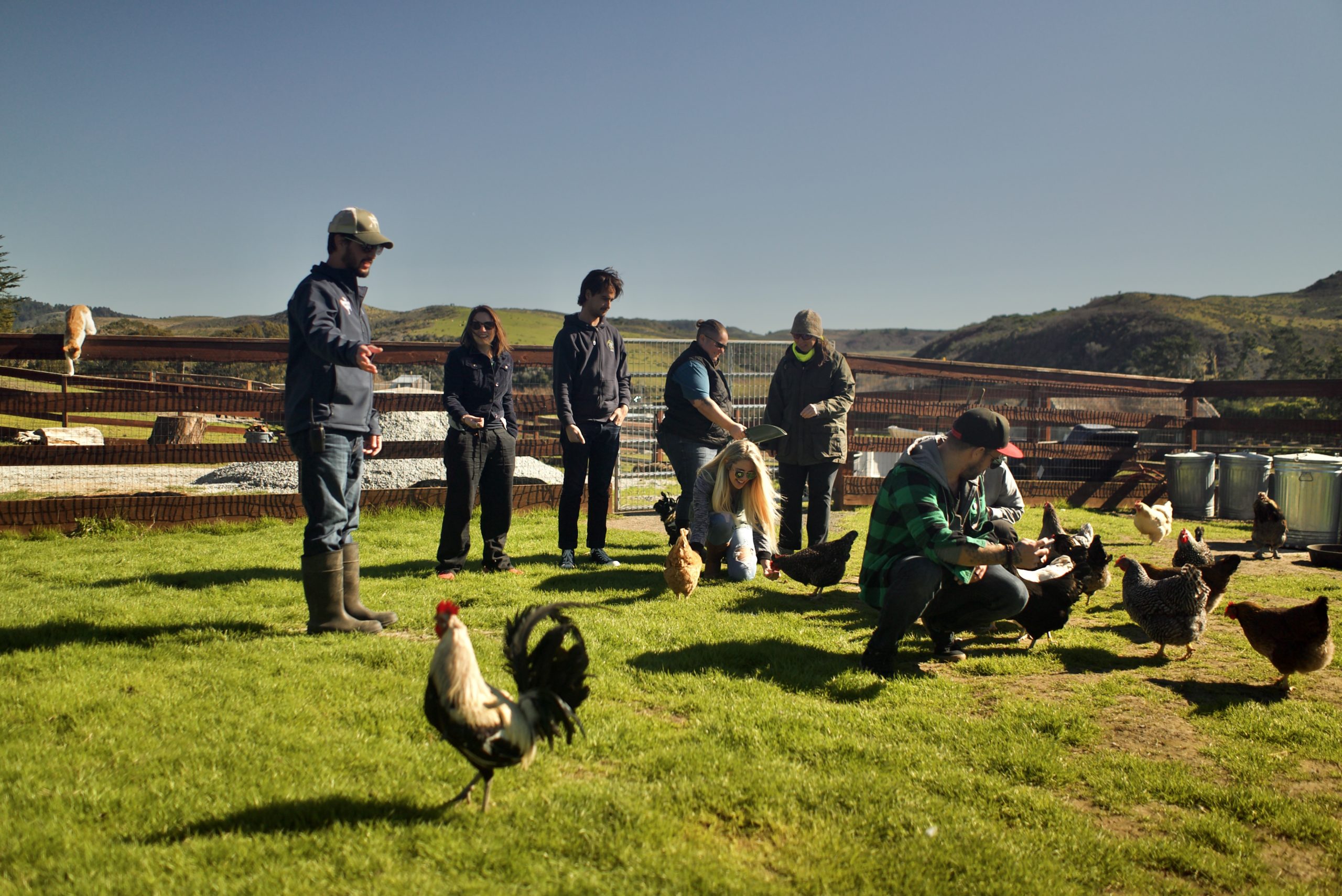 Sentient Media is a 501(c)3 nonprofit media organization working to create transparency around industrial agriculture and the impact it has on humans, the environment, and animals. Our primary mission is to increase public awareness of key issues that matter to all of us: the treatment and well-being of all sentient beings and the health of our planet. 
Sentient Media produces compelling, original reporting to educate and inspire journalists, academics, public officials, and the general public. Our focus areas include discussing animal agriculture and welfare, factory farming and its impact on climate change, farmed animal protection, the issues stemming from intensive animal agriculture, the many unwanted impacts of industrial food systems, and the ability to flourish when people focus on their health by truly understanding what they consume and where it comes from. We publish timely stories in an effort to advance and converge public discourse on issues regarding animal agriculture and the looming ecological crisis. By targeting mainstream audiences, we strive to make our reporting on animal matters and the health of our biosphere accessible to more people – thereby maximizing Sentient Media's potential to catalyze meaningful and long-lasting global change.
Ana Bradley

Executive Director

Ana's background is in content & startup consultancy. She also creates social impact within black communities as Digital Director of Do it Now Now.
Laura Bridgeman

Copywriter

Laura is a published author of fiction and nonfiction works. Her essay in The Routledge Handbook on Ecocultural Identity is out in May 2020.
Allie Grace Garnett

Fellowship Program Manager

Allie is a writer and serial entrepreneur with expertise in renewable energy finance & environmental engineering. She lives off-grid on a jungle farm.
Grant Lingel

CO-FOUNDER and CHIEF STRATEGIST

Grant has worked extensively with digital media and marketing. He currently lives in Brazil and has traveled across dozens of countries on assignment.
Taylor Meek

Community Manager

Taylor manages our growing online community through social media content production and strategy. She also runs the Social Media Volunteer Program.
Rafael Simões

Digital Strategist

Rafael is a digital media expert and consultant. He has lived in South Africa and Canada and currently lives in his hometown of Curitiba in Brazil.
Matt Zampa

Lead Reporter

Matt is our lead reporter and editor. He wrote for Outside Magazine and helped launch Anxy, an award-winning magazine on mental health.
Glenn Greenwald

Glenn Greenwald is a Pulitzer Prize-winning journalist, co-founding editor of The Intercept, and the founder of animal sanctuary Abrigo Hope.
Rachel Krantz

Rachel Krantz is the recipient of the Peabody Award and the R. F. Kennedy Radio Journalism award among others. She was a co-founding editor of Bustle, and is currently working on a book about non-monogamy.
Jasmine C. Leyva

Jasmine C. Leyva is the producer of The Invisible Vegan, a documentary that examines plant-based eating in the black community.  She teaches undergraduate screenwriting and has won multiple screenwriting awards. 
Jasmin Singer

Jasmin Singer, a published author who co-hosts the Our Hen House podcast, is the Senior Online Features Editor for VegNews Magazine and Director of Content & Partnerships for Kinder Beauty.
Statement of Ethics
Sentient Media is a nonprofit organization working to create transparency around industrial agriculture and the impact it has on humans, the environment, and animals. We strive to raise awareness of the impending climate crisis by making clear the many links between animal agriculture and accelerated changes in the climate. Sentient Media seeks to accomplish these dual objectives by producing content for, and in collaboration with, other media organizations.
Sentient Media is a journalistic organization. Our work is factual and evidence-based. While the themes we focus on often inspire strong and varied emotional reactions, we strive to ensure that our reporting is accurate, thorough, and fair. We faithfully adhere to the four principles of the Society of Professional Journalists, adapted here for Sentient Media:
Seek Truth and Report it.

We strive to be accurate, fair, honest, and courageous in gathering, reporting, and interpreting information. We prioritize original sources, present all sources in their correct contexts, and consider the motives and connections of sources.

Minimize Harm

. We treat sources, subjects, colleagues, and members of the public as humans deserving of respect. We hold the view that human and non-human animals alike deserve to live lives free of suffering, fear, and exploitation. We treat our readers as intelligent, mature, and capable of forming their own opinions.

Act Independently.

We serve the public by seeking to enlighten and provide valuable insights. By proxy, we serve our media partners, who in turn serve their own audiences. We strive to provide our media partners with journalism of high quality and integrity, equal to that of our reporting to our audience directly.

Be Accountable and Transparent.

We take responsibility for our work and for the moral positions that we express as an independent journalistic organization.
Sentient Media, as a nonprofit organization, is supported by individual and organizational donors. Donors do not receive preferential coverage, exercise editorial oversight, or otherwise influence any of the content produced. Should a donor or a member of Sentient Media's organization be a subject of our reporting, such relationships are fully disclosed. Since its founding, Sentient Media has been financially supported by The Järvenpää Foundation and The Center for Effective Altruism's Animal Welfare Fund.