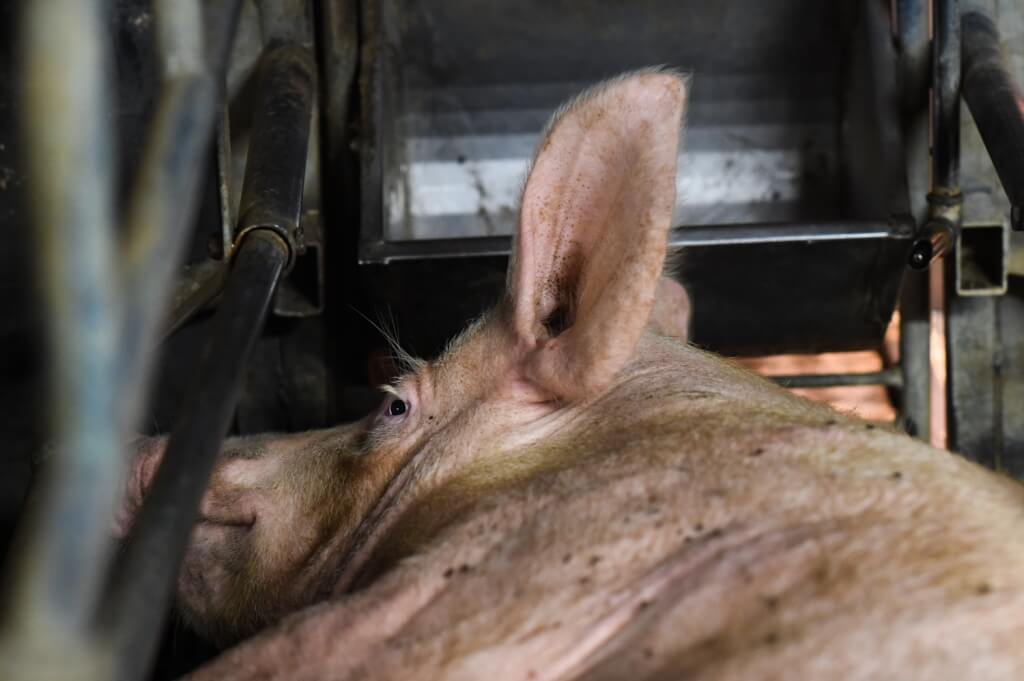 Jo-Anne McArthur/We Animals
There are more farm animals than people in Iowa's 4th Congressional District, represented by none other than Steve King.
If you know what a factory farm is, it probably does not surprise you that animals outnumber people in this rural farming district. It's on those 750,000 people to stand up for animals against the cruel policies of politicians like Rep. King.
The eight-term Congressman, formerly representing the 5th District, won the 4th this year by his narrowest margin yet. In 2018, a total of 10,523 votes (3.4%) separated King from Democratic challenger J.D. Scholten, who supports family farmers over factory farms and the need to balance environmentalism with what we eat.