The event was organized by Surge, a grassroots animal rights organization "determined to create a world where compassion towards all non-human animals is the norm." Surge is coordinating more than 40 other Official Animal Rights Marches around the globe. Present at the March were speakers such as Earthling Ed, Mythical Mia, and Nelufar Hedayat, to name a few. Chants bellowed through the streets and through the entire London community as activists took over the square.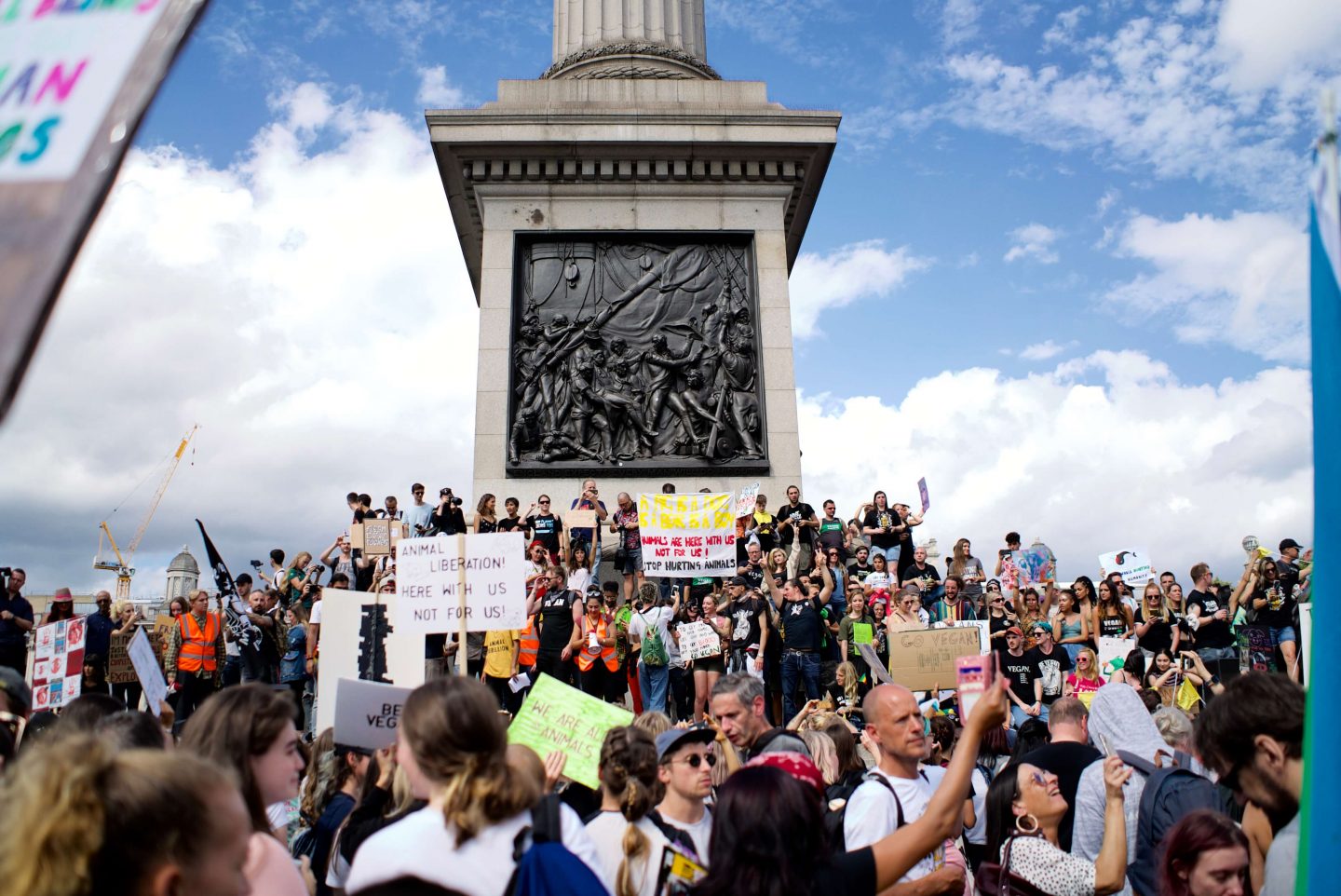 This year, Surge welcomed Animal Rebellion, the newly-formed mass volunteer movement, to the Official Animal Rights March of London. The purpose of this alliance is to provide an introduction to the two-week nonviolent demonstrations led by Animal Rebellion beginning on October 7.
"The atmosphere was electric today as we officially launched Animal Rebellion," Dan Kimble, co-founder of Animal Rebellion, told Sentient Media. "I'm really, really excited about what this momentum will bring."
This Rebellion will take place at the Smithfield Meat Market in London, mobilizing 10,000 animal advocates for two weeks with demands for the government to cease animal oppression and shift to a plant-based food system.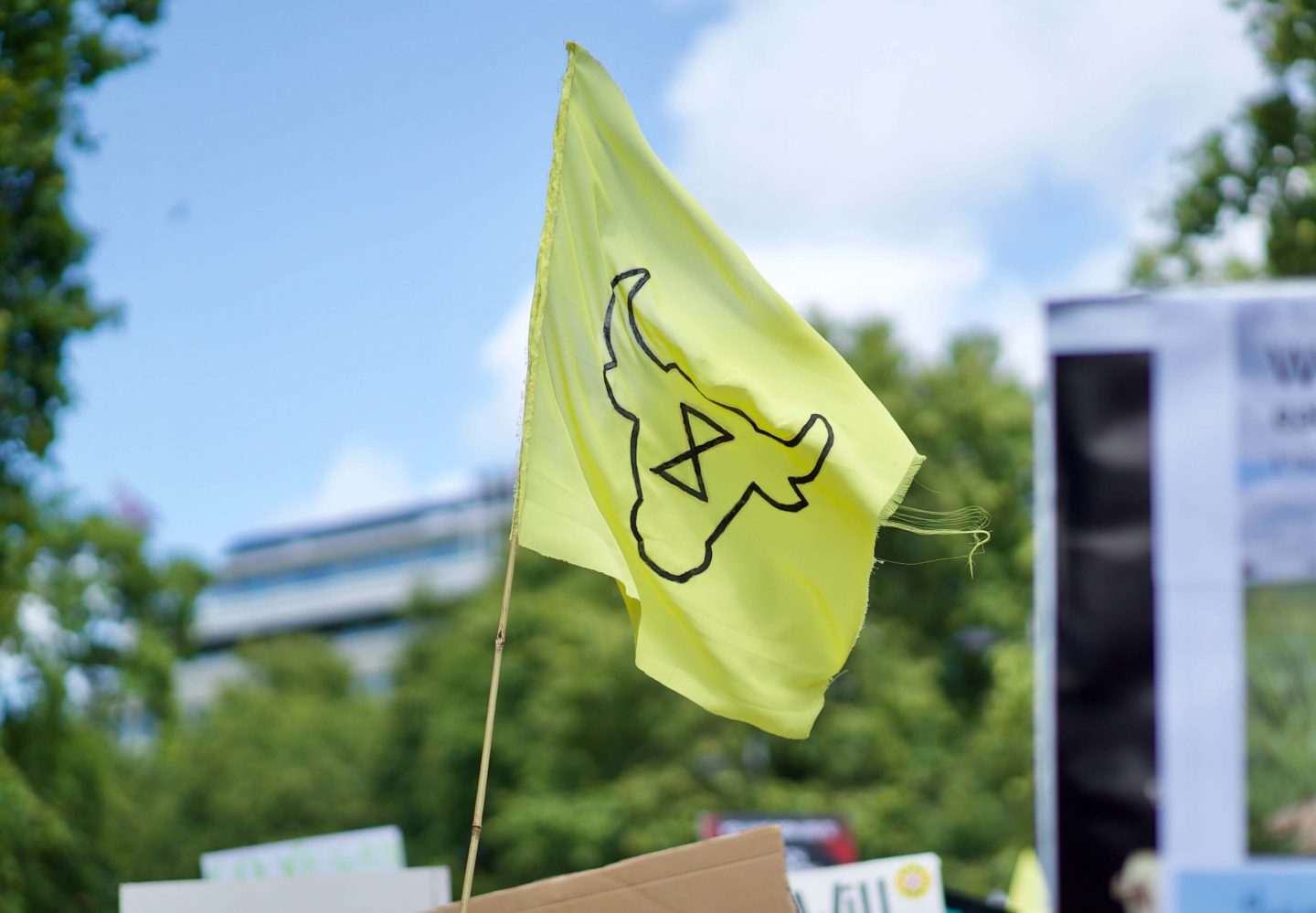 "Animal Rebellion is a mass volunteer movement that uses methods of nonviolent civil disobedience to end the animal agriculture and fishing industries, halt mass extinction and minimise the risk of climate breakdown and social collapse."
Formed in June of this year, Animal Rebellion is working alongside and in solidarity with Extinction Rebellion (XR), forming a mass volunteer movement. XR's strategic training in Non Violent Direct Action (NVDA) ensures volunteers are equipped to build local groups and develop the necessary skills to address problems of any magnitude. This training includes tactics like pair exercises in listening and reacting, as well as learning relevant legal information. Animal Rebellion is training all volunteers before the uprising on October 7, as it is imperative that all participants adhere to these principles.
XR has a track record of success as a decentralized movement, an outcome Animal Rebellion hopes to mimic. In April, after taking over London for two weeks, XR made global headlines as the organization forced the UK government to declare a climate emergency.
In a continuation of public civil disobedience, Animal Rebellion draped a branded banner over the 800-year-old Smithfield Meat Market in London during the March, the grounds for the October Rebellion, and also the largest market of its kind in the UK. This action emphasized that the Rebellion is not focused on any one individual, but on the system as a whole.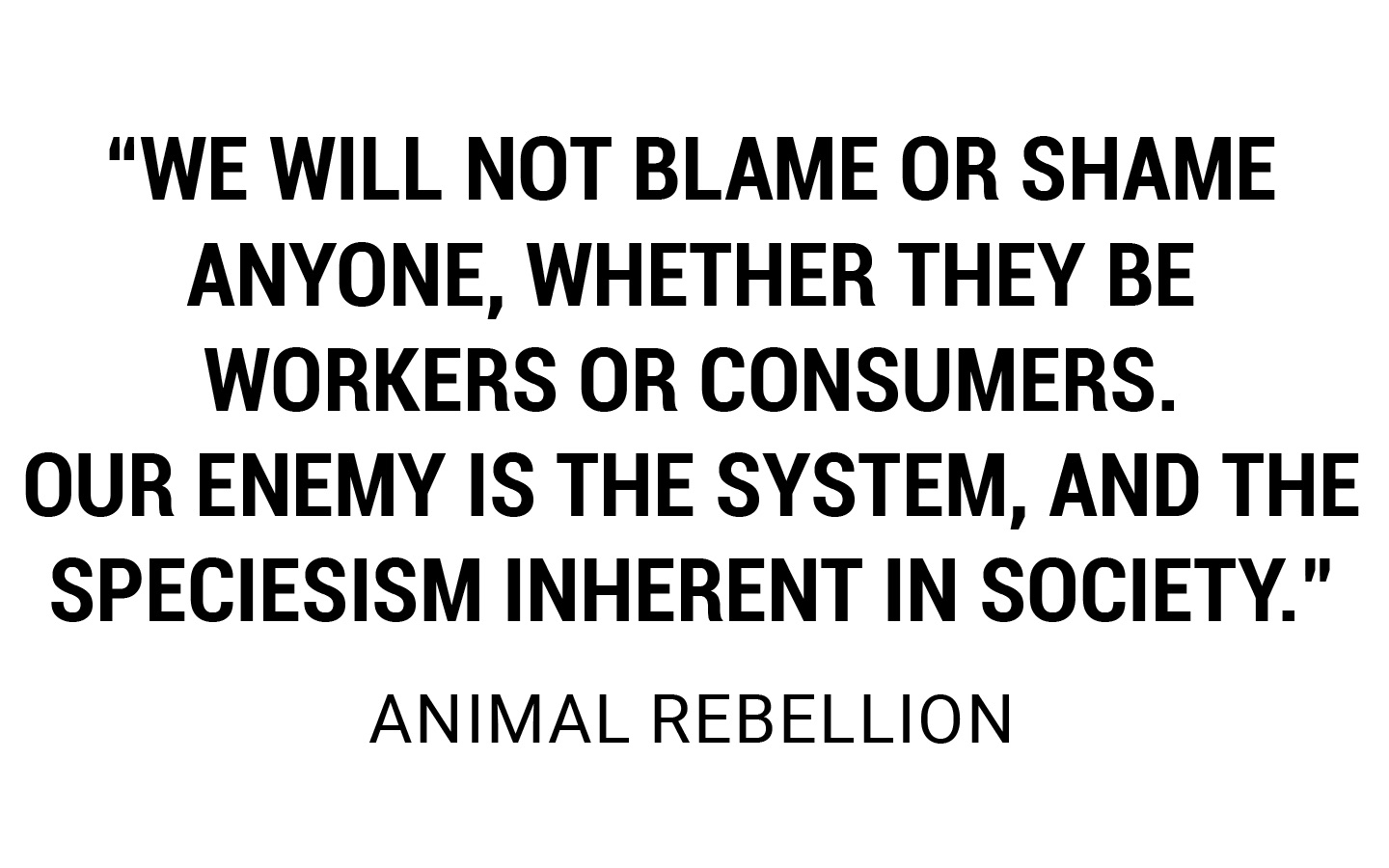 On August 17, the same day as the Official Animal Rights March in London, the UK government published a press release informing its decision for the public to have a say in a new food system. This release follows the June decision to inspect and propose adjustments to the current food system. This plan of action is set to be released in 2020.
With nearly a quarter of global emissions coming from food, a new UN report declares healthy and sustainable diets, such as those derived from plants, present the greatest mitigation potential for greenhouse gas emissions.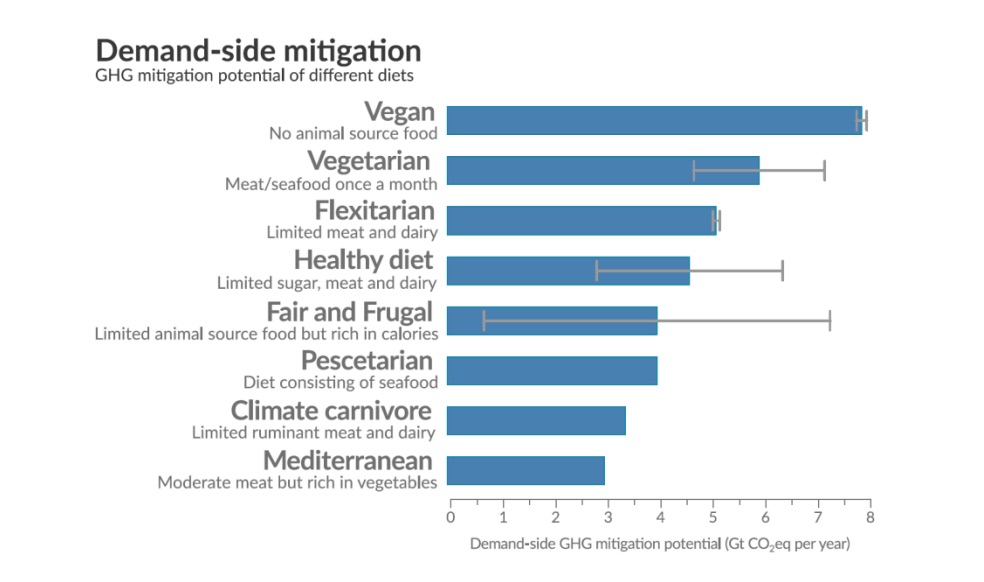 Climate change as it relates to the food system is often overlooked, until now. Animal agriculture accounts for 58 percent of total food emissions, and is a major contributor to land degradation, a threat to species diversity, and future food security.
The consultation, led by entrepreneur Henry Dimbleby, will reshape how food is produced, sold, and consumed in the UK. It will be "the first independent review of the food system in over 70 years", says Ian Wright CBE, Chief Executive Food and Drink Federation.
This "radical shake-up" in the UK food industry will serve as an aide in Animal Rebellion's demands from the government, which are heavily reliant on a transition to a plant-based food system. The press release noted the audit will "ensure the food industry is fit for the future, supports growth, enhances the environment and is resilient to the challenges posed by climate change."
The first step of this review will be to gather evidence and ideas from consumers, farmers, academics, and anyone with an interest, with no idea too big or too small. It will look at what has worked well in the past, along with new technologies and revolutions, said Environment Secretary Theresa Villiers.
"As we leave the EU and seek to capitalise on the opportunities this can provide for the UK's farmers and food producers, we have the chance to reshape our food system from farm to fork to ensure it is ready to deal with these 21st-century pressures."
The pressures from volunteers, organizations, and movements will surely progress until the climate emergency solutions far exceed current practices.