More than 600 farmed animals have been displaced by the Caldor fire and evacuated to three different shelters outside of the fire zone. That number is expected to grow, as the fire continues to expand toward more densely populated areas along Lake Tahoe.
The Caldor fire ignited two weeks ago in the foothills of the Sierra Nevada Mountains in Northern California. As of September 2, the fire has burned over 200,000 acres and continues to push eastward toward the region's major population centers, threatening some 34,000 homes and ranches, many of which house domesticated animals, horses, pigs, chickens, and other livestock in stables and pens in their backyards.
Photographer Nikki Ritcher was able to follow alongside a seven-person animal rescue team to document their effort. The team was one of many responding to calls from local animal owners who desperately needed help as they tried to get their animals out of the active fire zone and to a safe shelter.
Fighting a wildfire of this size is a massive effort, she says. Hotshot crews and local firefighters from across the state are currently working to contain the blaze, which is now the second fire this month to burn clear across the mountain range. Until this year, no fire had ever done so, and many experts point to California's increasingly deadly wildfire season as a sign of climate change.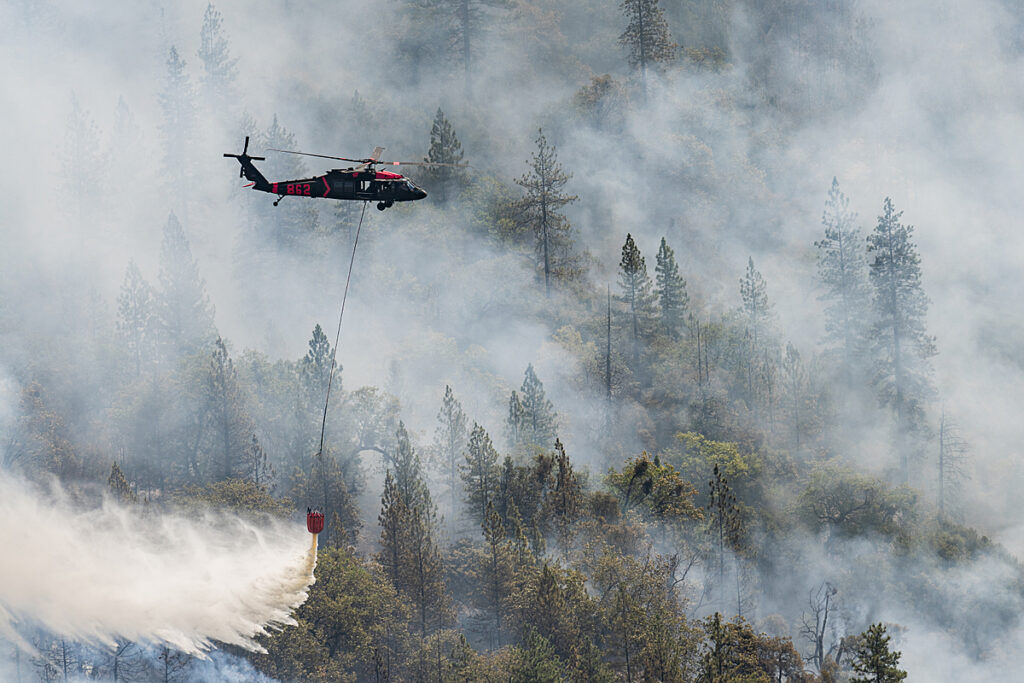 The seven volunteers Ritcher was with represented four different counties and two different volunteer agencies. She said one Animal Control volunteer from El Dorado County, where the fire originated, was working his seventh straight day in a row, sometimes running on less than two hours of sleep.
"Often farm animals are not trained, nor are there evacuation routes set up on owners' property to get them safely into stock trailers," Ritcher explained. "This circumstance creates an almost impossible feat for the volunteers to get these animals evacuated and volunteers have to spend hours trying to rescue them."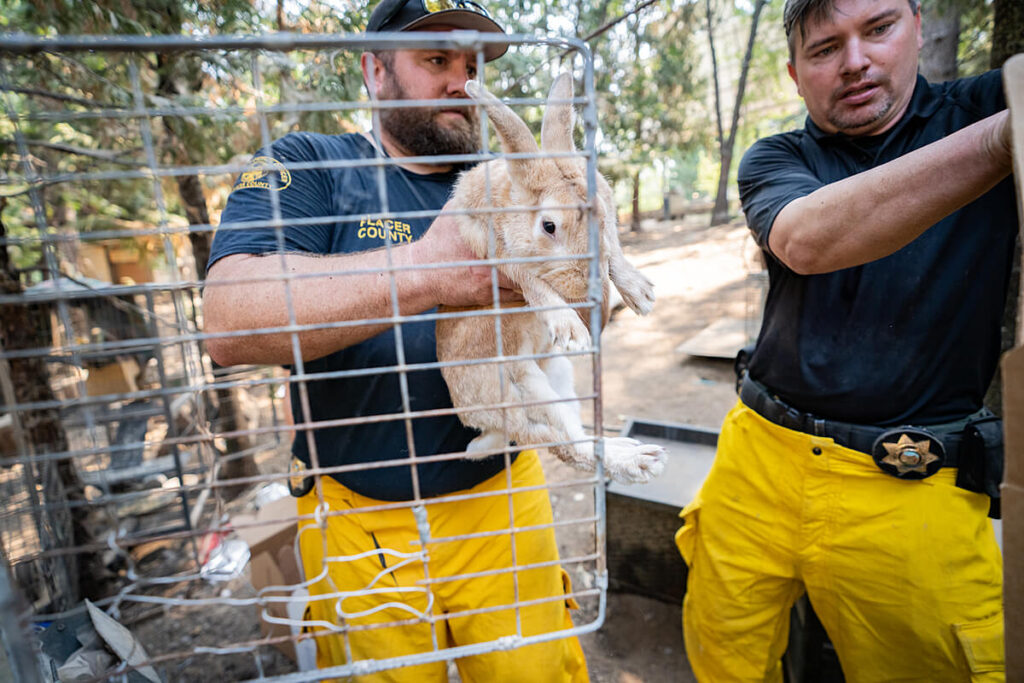 Ritcher first arrived on Saturday, August 21st, one week after the fire began. Her first stop was to visit Incident Command, where a hoard of first responders—hotshot crews, Animal Services, firefighters, the Sheriff's Office, Cal Fire—meet every morning for a daily briefing.
"One thing that I'm always in awe of is the amount of effort that it takes and how quickly different agencies have to come together and worth together and build a massive network in a matter of hours and days," said Ritcher.
She quickly got word that a local winery was functioning as an animal shelter. The winery offered up all of its pen space, barn, and most of the vacant ranch space to house evacuated farmed animals.
"It really is just a huge community effort," she said.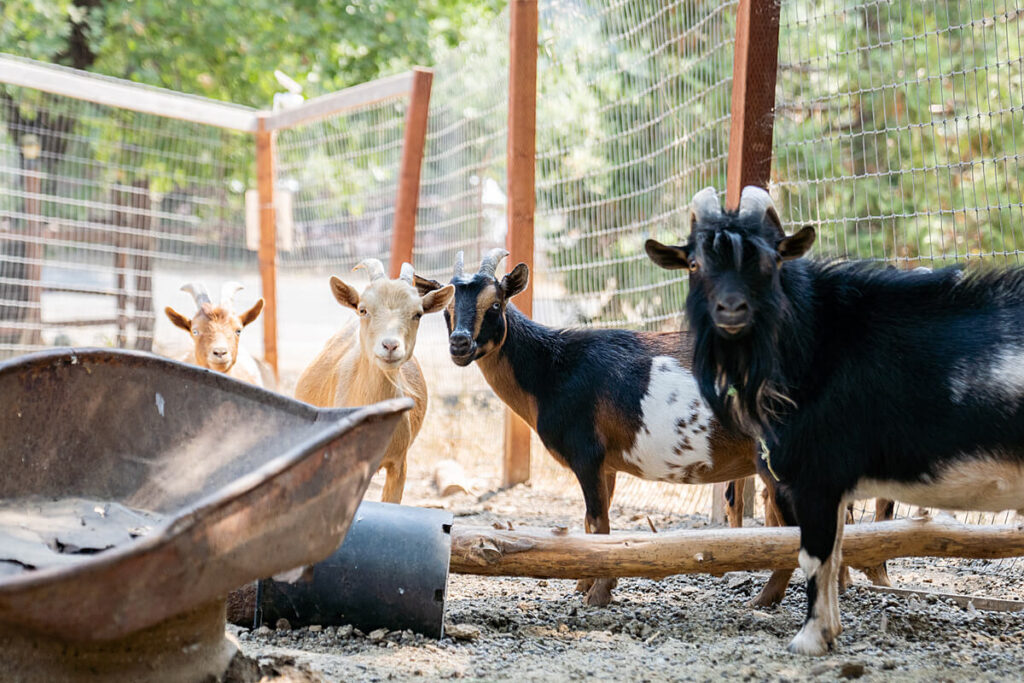 On Sunday morning, Ritcher decided to drive around Grizzly Flats, one of the areas that had already been decimated by the fire. She was on the lookout for remote stables and ranches where livestock may not have been fully evacuated. Everything was covered in ash, and she was alone.
"It's not the most comfortable feeling," she said, "because you're still in an active fire. There are hot spots happening all around you."
That afternoon, she joined an Animal Services unit on a few rescue calls. "I had never worked alongside Animal Services or Animal Control in any capacity, but especially [not] during a natural disaster," she said. "I'm so floored by the amount of effort it takes from these volunteers and what they're willing to do."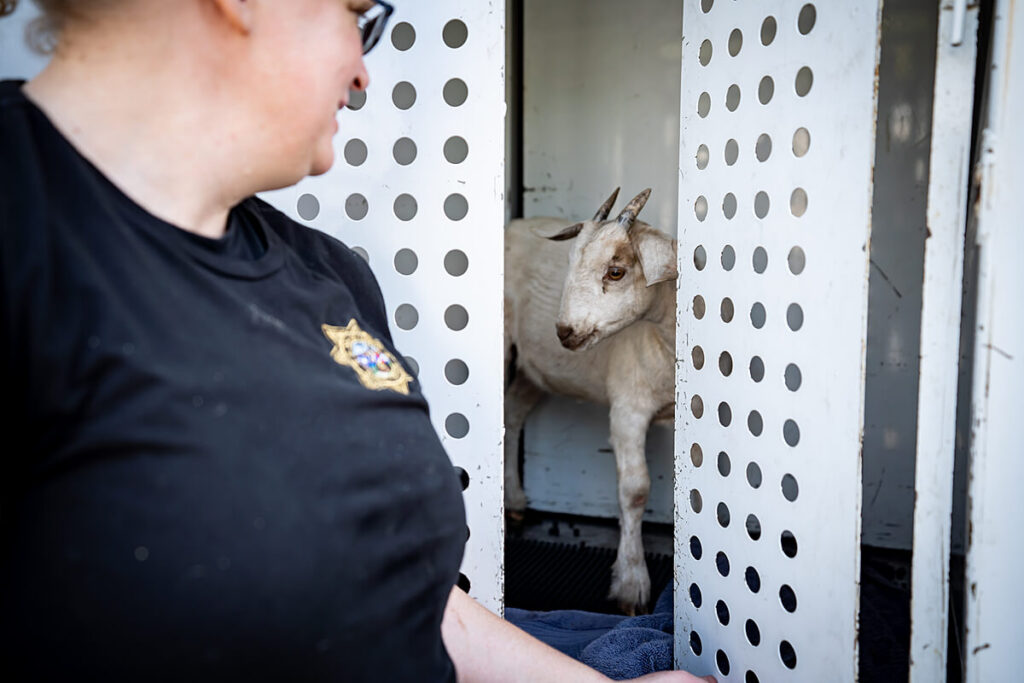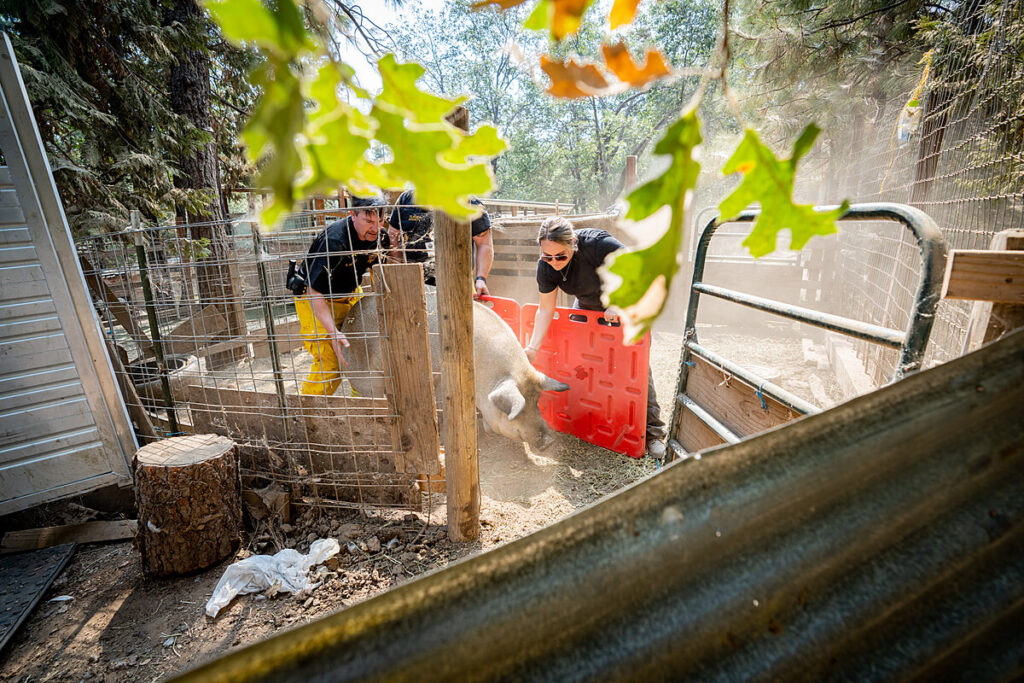 "Everyone just does what needs to be done," said Ritcher, "regardless of how exhausted they are."
But they're fighting against the clock. As of September 2, the Caldor fire is just 25 percent contained, and the remaining animals can only survive so long without food and water.
"There are a lot of farm animals still in active fire zones," she said. Not all of them can be rescued because the shelters are running out of space, she explained, so Animal Services has to come back to feed and water them every day.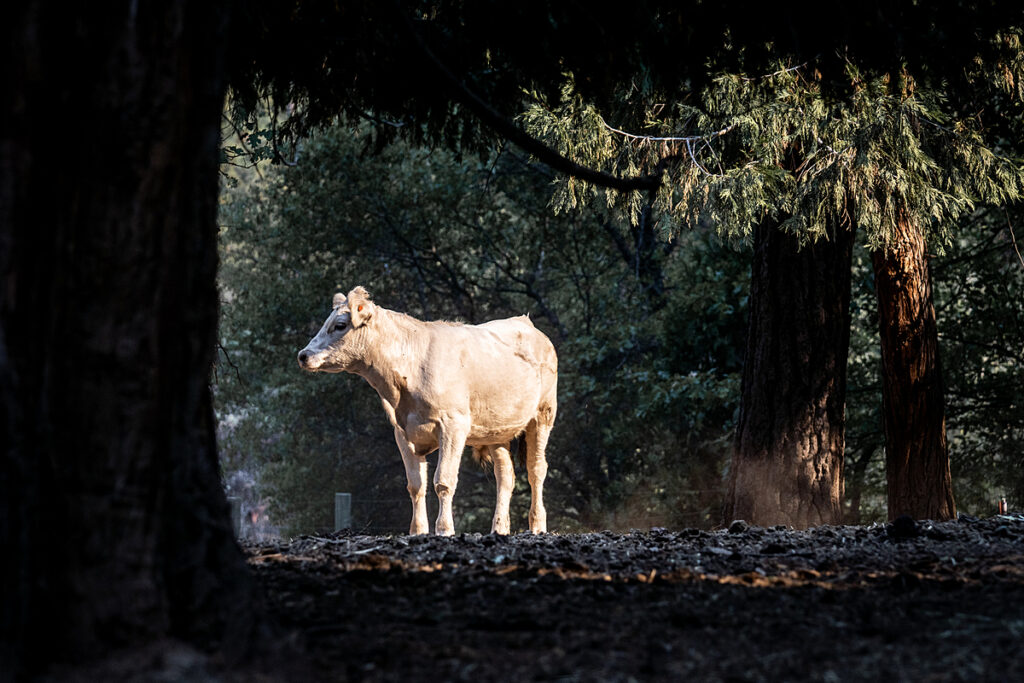 "Evacuation also adds unnecessary stress to the animals who are already stressed and scared," she said. With smoke and helicopters overhead, the animals are overwhelmed. The challenge, as Ritcher put it, is that "you can't let these animals know that you're capturing them for safe rescue."
For Californians, it feels like there's no end in sight. On Wednesday night, as flames engulfed South Lake Tahoe, President Biden approved a declaration of emergency for the state of California in response to the Caldor fire.
"Every year there's a new fire that's unprecedented," said Ritcher, who has lived there for the past 14 years. But there are certainly signs of hope.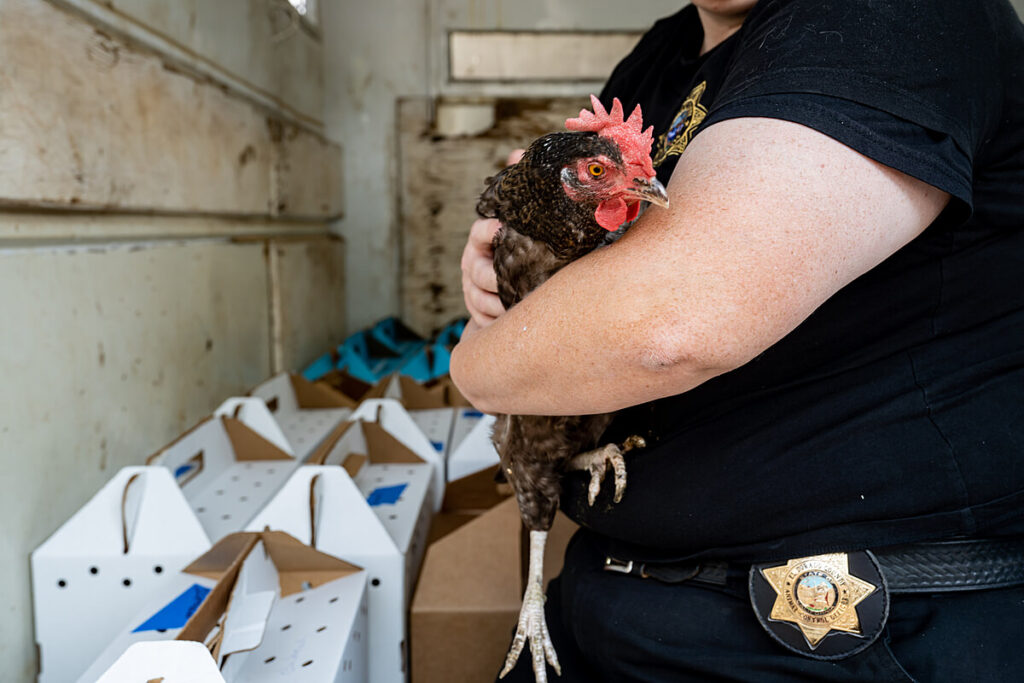 At one of the three rescue shelters, located on a ranch owned by the Sheriff of El Dorado County, evacuees were living in tents right next to their animals. "It almost brought me to tears," she said, "how wonderful a community can be."
Matthew Zampa
Matt is an award-winning independent journalist. His reporting has been featured in USA Today, The Washington Post, HuffPost, Vox, PBS, and NPR, among others.