How will life on Earth look in the next 30 years? The more we think about this question, the more urgent it becomes. We must address the existential threat to our climate and create a safe future for us all. So, where do we start?
The direction of our future very much depends on our financial investments from entities like the government, universities, religious organizations, and financial institutions. U.S.-based nonprofit 350.org's Go Fossil Free campaign is aimed at divestment from the fossil fuel industry. The campaign has successfully divested $11 trillion from the fossil fuel industry and has helped us secure a safer future for planet Earth. But renewable energy alone will not keep the global surface temperature below 2C.
On April 27, 2021, Berkeley became the first city in California to urge its Public Employees' Retirement System, CalPERS, to divest from the factory farming industry. The City Council asked the state's pension fund to consider investing in a local plant-based economy instead. Berkeley's decision could encourage other California cities to do the same.
Why divest from factory farming
The Intergovernmental Panel on Climate Change reports that the food sector contributes 37 percent of all anthropogenic greenhouse gas (GHG) emissions. Although estimates vary, some researchers claim that animal farming accounts for almost 60 percent of agriculture GHG emissions. Therefore, we must address animal agriculture in order to meet the Paris Agreement goals.
The major five industrial-scale meat and dairy companies alone generate more GHG emissions than Exxon Mobil, Shell, or BP. Animal agriculture is also the leading cause of deforestation, which further contributes to global warming. Deforestation destroys wildlife habitats putting them in close vicinity to human populations and risking the spread of zoonotic diseases like Ebola, and COVID-19. Moreover, the World Resource Institute reports that we will require 593 million hectares of extra agricultural land to meet the food requirement of our growing population by 2050. This expansion of agricultural land will destroy our remaining forests.
Currently, 77 percent of the world's farmland is being used for meat, eggs, aquaculture, and dairy, which produces only 18 percent of our calories and 37 percent of our protein supply. Therefore, the factory farming industry is not only a threat to our environment, but also to our ability to tackle complicated issues like hunger and food insecurity in our growing population.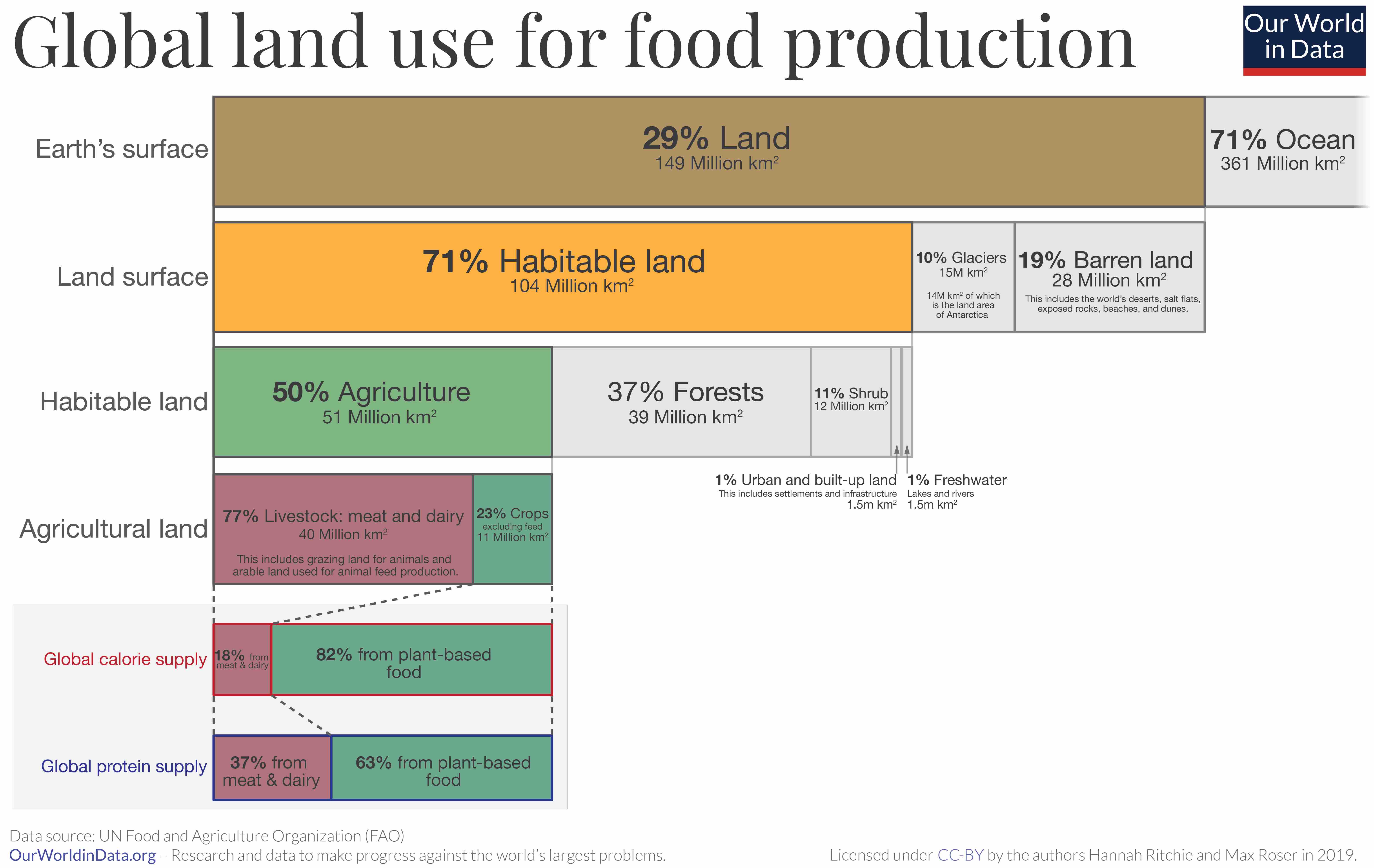 Factory farming and racial equity
Financial investments in factory farming companies deteriorate our environment, as well as social and racial equity. These companies tend to be in or near Black and Brown communities, and often take advantage of resource-poor, vulnerable communities. For instance, the World Bank's investment of $1.8 billion in factory farming companies, like Quinto-based Pronaca, is destroying those local economies, environment, and health.
Now, several organizations have launched factory farming divestment campaigns along with raising awareness about the Environmental, Social, and Governance (ESG) issues associated with an investment in factory farming companies. Some financial institutes, like Bank Australia, have already started divesting from intensive animal farming.
Show us the money
California Public Employees' Retirement System (CalPERS) is the government agency that provides retirement benefits to the state's public employees and retirees. CalPERS investment report 2019-20 reveals an almost $679 million investment in industrial animal protein and factory farming.
The majority of the invested companies are also listed in the Farm Animal Investment Risk & Return's (FAIRR) ESG risk index. These investments include more than $100 million invested in Brazilian companies like JBS that are directly associated with Amazon deforestation.
California has addressed the environmental crisis head-on, and several California cities have already divested from the fossil fuel industry to reduce their environmental footprint. But we can't stop there. Cities like Los Angeles and San Francisco should be urged to divest their portfolios from the factory farming industry, especially those included in FAIRR's ESG risk index.
The solution
Forget factory farming. CalPERS should consider investing in the local plant-based economy instead. California is home to the world's most innovative plant-based meat companies, and the plant-based market is expected to grow at a 12 percent annual rate reaching more than $70 billion in value by 2027. Investing in the plant-based economy would help create more green jobs in the state while providing an attractive return on the investment. It's a win-win for the state's economy and the environment.
Nilang Gor
Nilang Gor is a molecular biologist and founder of Cultivate Empathy for All, a nonprofit based in Berkeley, Calif.