All Thomas Flack, 16, ever wanted to do was save lives. Since he was little, he wanted to be a veterinarian, pretending to operate on stuffed animals. Now, he is a junior at Volunteer High School in Church Hill, TN, and regular at the Hawkins County Humane Society where he has logged over 1,000 hours caring for at-risk animals over the past five years.
But strangely, when Flack tried to start an animal right club at his school, filing the necessary paperwork and getting two teachers on board to help organize the club, his principal said no.
Without much of an explanation as to why he could not start an animal rights club, Flack decided to take matters into his own hands. Last week, he began circulating a petition in favor of the club to his fellow classmates and meeting with members of the student government to advocate for his cause.
Volunteer High School students and parents poured in their support. Flack's petition has already collected over 1,500 signatures. He also caught the attention of international animal organizations. PETA, the Hawkins County Humane Society, and Appalachia: Mission Pawsible have reached out to him in support.
Still, his principal wouldn't budge, so Flack sought legal counsel and found that his principal's disapproval of the animal rights club may be in violation of federal law. After all, students do not give up their constitutional rights to freedom of speech and assembly when they walk in the door.
Why say no to Students Against Animal Cruelty and Testing?
According to a recent poll conducted by Flack on Facebook, almost 300 of his friends support the founding of a Students Against Animal Cruelty and Testing (SAACT) club at Volunteer High School. While the poll is anonymous, some of his friends went out of their way to show solidarity and identified themselves as students at Volunteer High School in the comments.
Only a handful of people, 12 or so Flack says, have said no, they do not support an animal rights club. One of those 12 happens to Flack's principal—Bobby Wines.
Principal Wines said no to an animal rights club at Volunteer High School because, as he put it, the vehicle for students serving others is already in place. He cited the Key Club, a service program for high school students founded back in 1925, and told Flack to try and partner with them.
Flack was angry—and rightfully so. The Key Club is expensive to join and does not have an animal-specific mission. An affordable, animal-specific club would allow more students to raise funds for local animal shelters and be sure that the money was only going to help animals.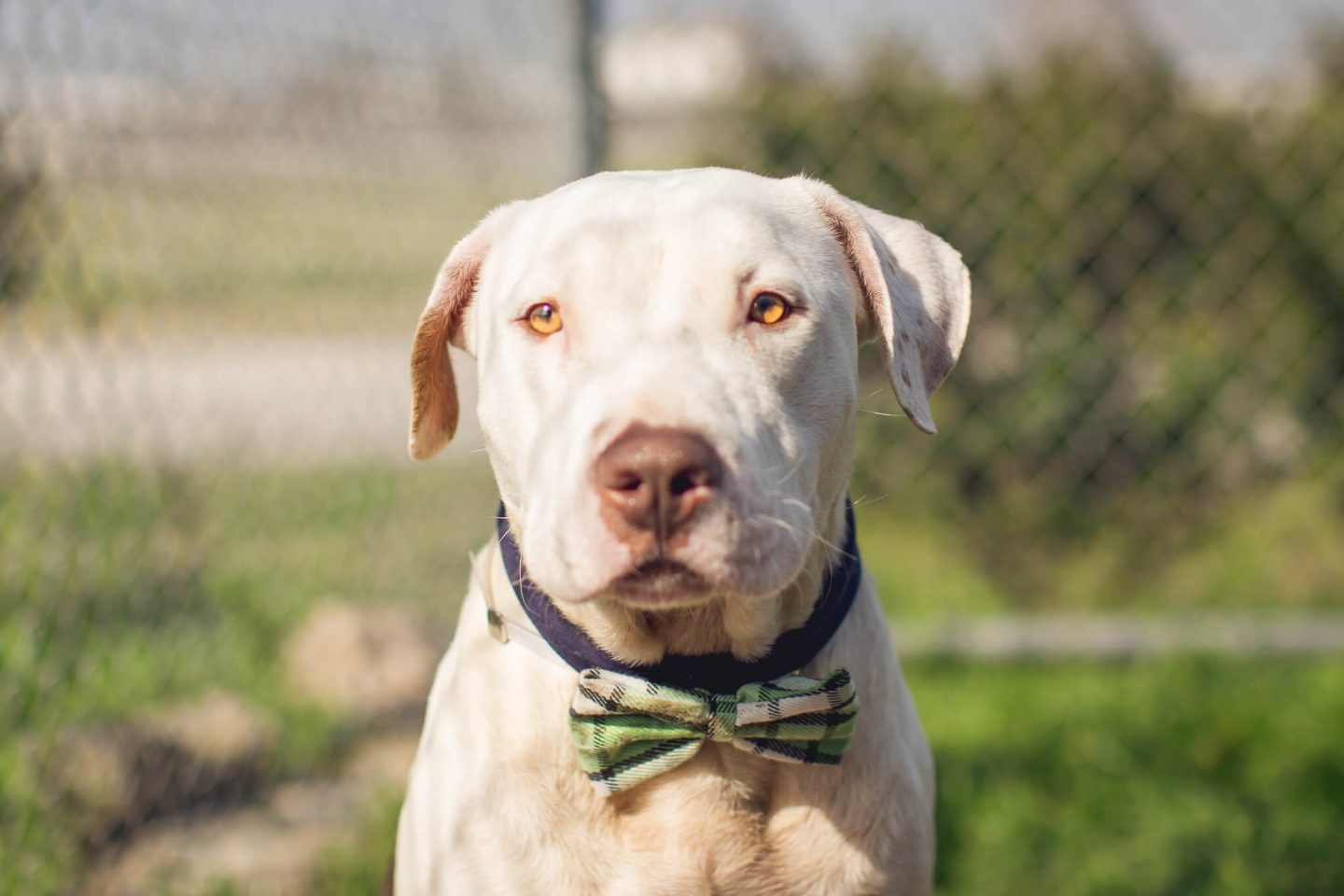 On Tuesday, Flack spoke with representatives from Volunteer High School's Student Government Association (SGA), who claim Wines broke Hawkins County Board of Education policy in denying SAACT. According to Board of Education policy (6.702), Wines is supposed to bring the club idea to the faculty and student body representatives before he approves or disapproves of it, which representatives from the Volunteer High School SGA allege did not happen.
Hawkins County Director of Schools Matt Hixson gave the following statement.
Mr. Wines decision was based on the following: he absolutely supports students' wishes to get involved and support issues inside and outside school. He has approved SADD (Students Against Destructive Decisions), Fighting Teen Addiction, Fishing Club, and Move to Stand clubs within the past five years. He didn't feel the proposal for this club offered opportunities for students not already offered in existing clubs. The Key Club, for example would likely be very supportive of a Humane Society fund raiser without creation of another club. Mr. Wines is open to discussing this further directly with student Flack.
"I spoke with [Principal Wines] once and he wasn't very nice about it," said Flack. "He made sarcastic and rude comments and continued to repeat himself."
Flack said he thought Wines was amused, at best, by their conversation earlier this week. He said Wines even mocked him afterward, asking if he got a good recording of the meeting.
Let's keep in mind what Principal Wines is mocking. Flack's decision to start an animal rights club at his school is founded in his experience nursing neglected, malnourished, and abused animals back to health. Wines said 'no' to a club dedicated to animal rights because other clubs already "cover these issues."
"[Wines] says 'I love animals,' but it really doesn't seem like it," said Flack.
If Wines loves animals, as he claims to, then wouldn't he be proud to add an animal rights club to the list of clubs he introduced to the Volunteer High School student body during his tenure?
Principal Wines may be in violation of federal law. He has 10 days to approve the club or face legal action.
Yesterday, Flack and his attorney sent Principal Wines a letter of intent to file a lawsuit if Volunteer High School continues to infringe on students' speech and assembly right by obstructing the formation of a Students Against Animal Cruelty and Testing (SAACT) club. If the club is not approved within 10 business days, Flack and his attorney will file a lawsuit against Wines, Volunteer High School, and the Hawkins County School District, as stated in the letter obtained by Sentient Media.
"The Constitution of the United States and the Constitution of Tennessee recognize that as Americans and Tennesseans all citizens have certain rights protecting speech and assembly," the letter reads.
According to the United States Supreme Court Decision, Tinker v. Des Moines, students do not "shed their constitutional rights to freedom of speech and assembly at the schoolhouse gate."
The rights of these students to assemble and form an extracurricular organization such as SAACT is also guaranteed under federal law thanks to the United States Congress passing the Equal Access in 1984 which compels federally funded secondary schools to provide equal access to extracurricular student clubs. This Congressional Act was challenged before the United States Supreme Court in 2990 and the Supreme Court led that the Act was in fact constitutional and that school officials cannot deny students the opportunity to form an extracurricular club organization on the basis of religious, political, philosophical or other content of the speech, so long as the organization would be voluntary and student-initiated and that it does not interfere with the orderly conduct of educational activities.
Flack's attorney, Kevin Teets, goes on to write, "[Flack] knows firsthand what it feels like to be able to make a difference and save an animal from a dangerous environment and he wants other students at his high school to be able to organize and assemble with him to do more on campus and in the community to promote proper and responsible pet ownership while working to lower the number of animals that are subjected to inhumane and abusive environments.
Is this not the very type of civic engagement and entrepreneurial spirit that we want all students to have so that they can become leaders of tomorrow?"
Standing up for animals, one student at a time

"The most effective way to spread awareness," said Flack, "is to start at schools and work your way around the community."
In Hawkins County, he says animal abuse is rarely looked into by local authorities. The city of Rogersville has gone without a full-time animal control officer for years. The responsibility for animal law enforcement fell on local police officers, who found themselves ill-equipped to handle animals in need.
This past year, Flack rescued a dog through the Hawkins County Humane Society in Rogersville.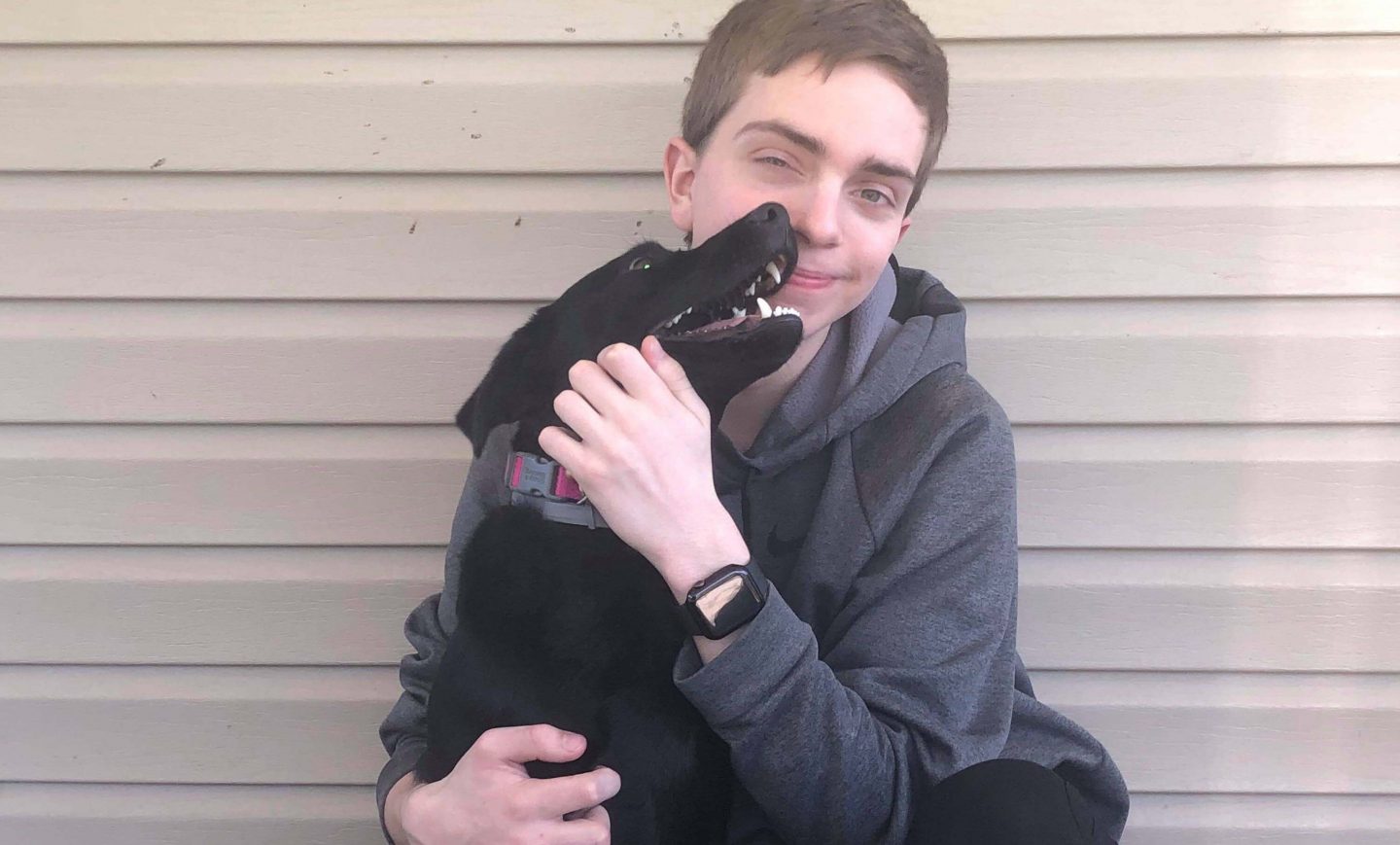 "When I adopted Athena, it was my fourth year volunteering at the Humane Society. She was tiny. Her story, to me, was absolutely horrifying. A couple found her on the side of the road in a small box, along with her mother and eight puppies. Apparently, they were there for a long time because she and one other puppy were the only ones to survive. Her mom and six puppies died from starvation."
Flack says he wants to be President of the United States someday. His first order of business? Make animal abuse a felony, start a national animal abuse registry, and limit the number of animals slaughtered for food every year. At sixteen-years-old, he may have the most animal-friendly platform to date.
"Students are the future generation," he said. "We are the future politicians and we are the future taxpayers. Animals don't need to continue to suffer because of us."
Sentient Media reached out to Principal Wines for comment.
Please consider showing your support for Volunteer High School's Students Against Animal Cruelty and Testing club by signing this petition.
Matthew Zampa
Matt is an award-winning independent journalist. His reporting has been featured in USA Today, The Washington Post, HuffPost, Vox, PBS, and NPR, among others.