International animal protection organization Animal Equality today released shocking scenes filmed last winter by an undercover investigator, revealing a pattern of neglect at Summit Calf Ranch in Nebraska, a facility housing 11,000 calves and owned by Tuls Dairy, a supplier of Bel Brands, producer of Babybel cheese.
Footage from the investigation shows that sick and injured calves languished for days without receiving adequate medical treatment, with some even left to die in extreme pain on top of already dead calves.
This video is disturbing beyond belief. The footage reveals the prolonged agony of dozens of calves, whose ages range from one up to 150 days old, freezing to death in temperatures that dropped to -12 F overnight. Repeated exposure to extreme temperatures resulted in frozen limbs, and the separation of the hoof from the leg of several calves.
"My supervisor asked me to feed the calf with the frozen feet," said Animal Equality's undercover investigator, who prefers to stay anonymous. "The hooves are now almost completely severed and you can see the bone. [He] mostly stays on the ground, but once or twice [he] tries to stand which causes the wounds to bleed."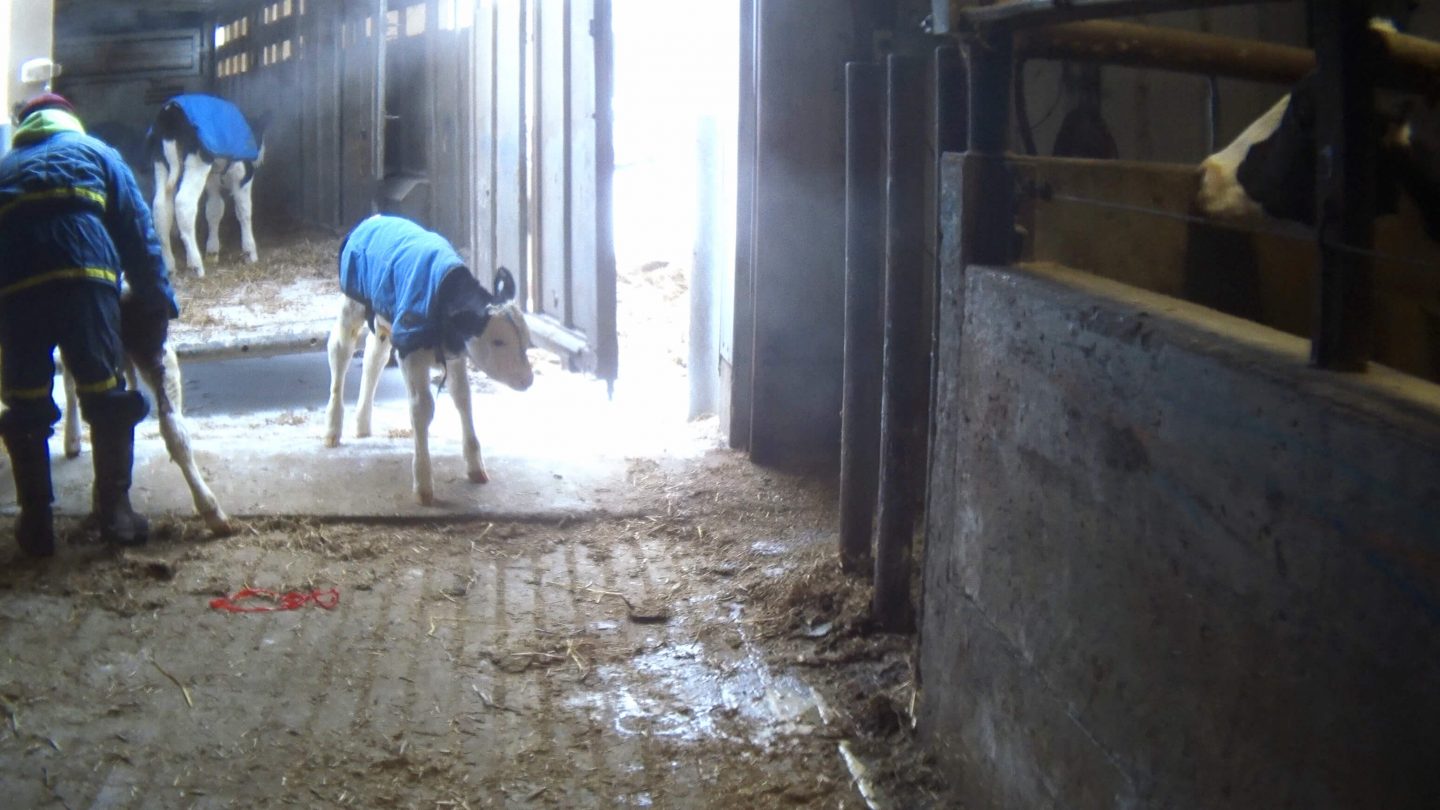 The following evidence of animal abuse and suffering was gathered by Animal Equality and corroborated by veterinarian Pratikshya Patil.
As the huts don't protect the days-old calves from the extreme cold, the decision by the managers at Summit Calf Ranch to leave them outside results in severe, painful injuries, including their hooves separating from their legs.
Unable to stand due to injuries received from being subjected to the intolerable cold, a sick calf with wounded legs is forced to lie in pain on the freezing concrete.
Sick and injured calves suffer for days at the farm, receiving minimal and insufficient treatments for their ailments, with some left to die in agony on top of already dead calves.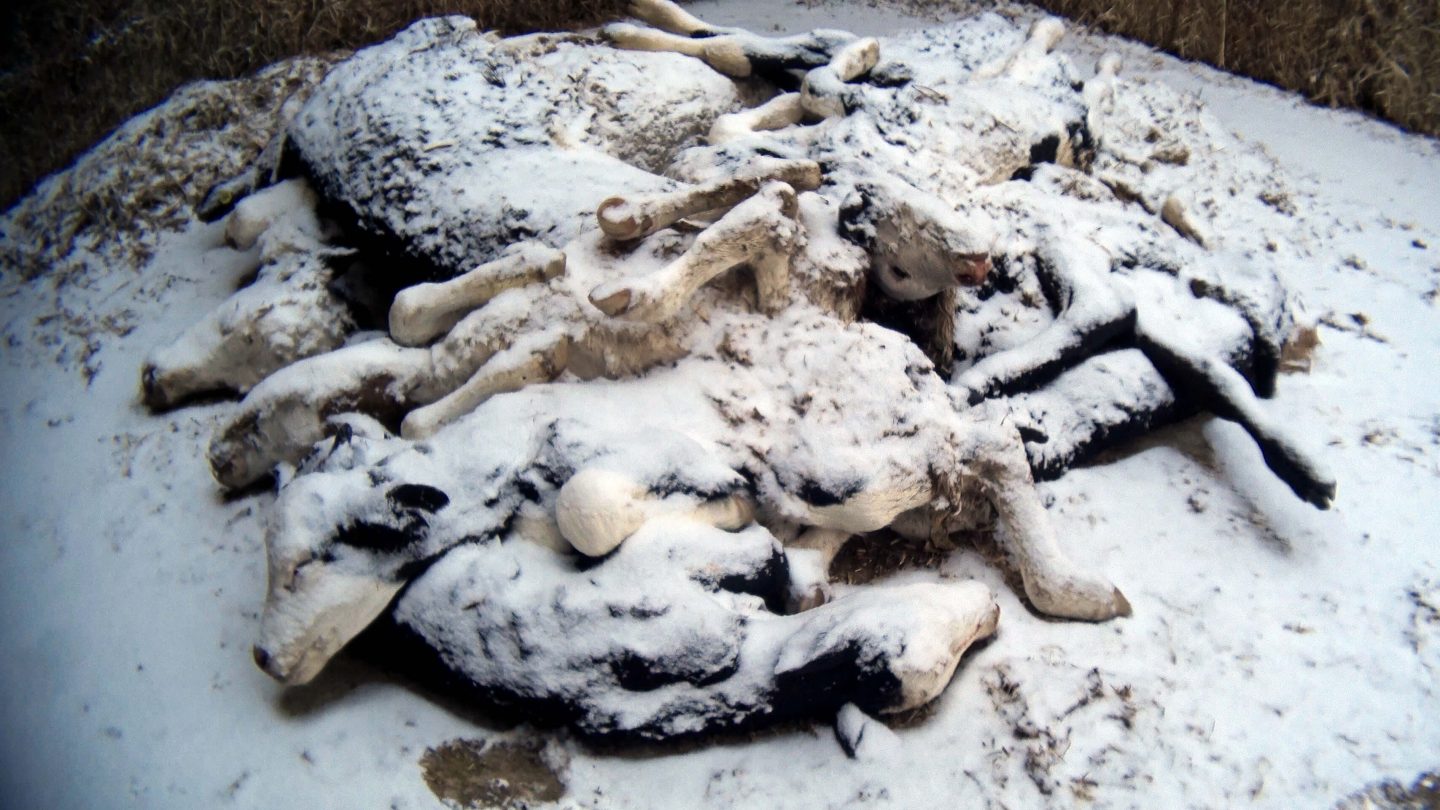 Additional animal cruelty captured by Animal Equality includes:
Workers shoving, jabbing and hitting calves with sorting sticks and hut rods as the manager's dog lunged and bit the backs of their legs
Painful disbudding of calves using hot irons
Calves dying of scours and pneumonia after being left outdoors in freezing temperatures
Sick cows, left with dead cows, receiving no veterinary care
Hernia repair, banding (castration) and other painful procedures without pain medication
"Our investigation into Summit Calf Ranch revealed a shocking lack of meaningful care provided to baby calves. We documented sick newborns surrounded by their already dead pen mates in an area referred to as the 'hospital' where they were left to suffer for days and in many cases finally die." said Sean Thomas, International Director of Investigations for Animal Equality.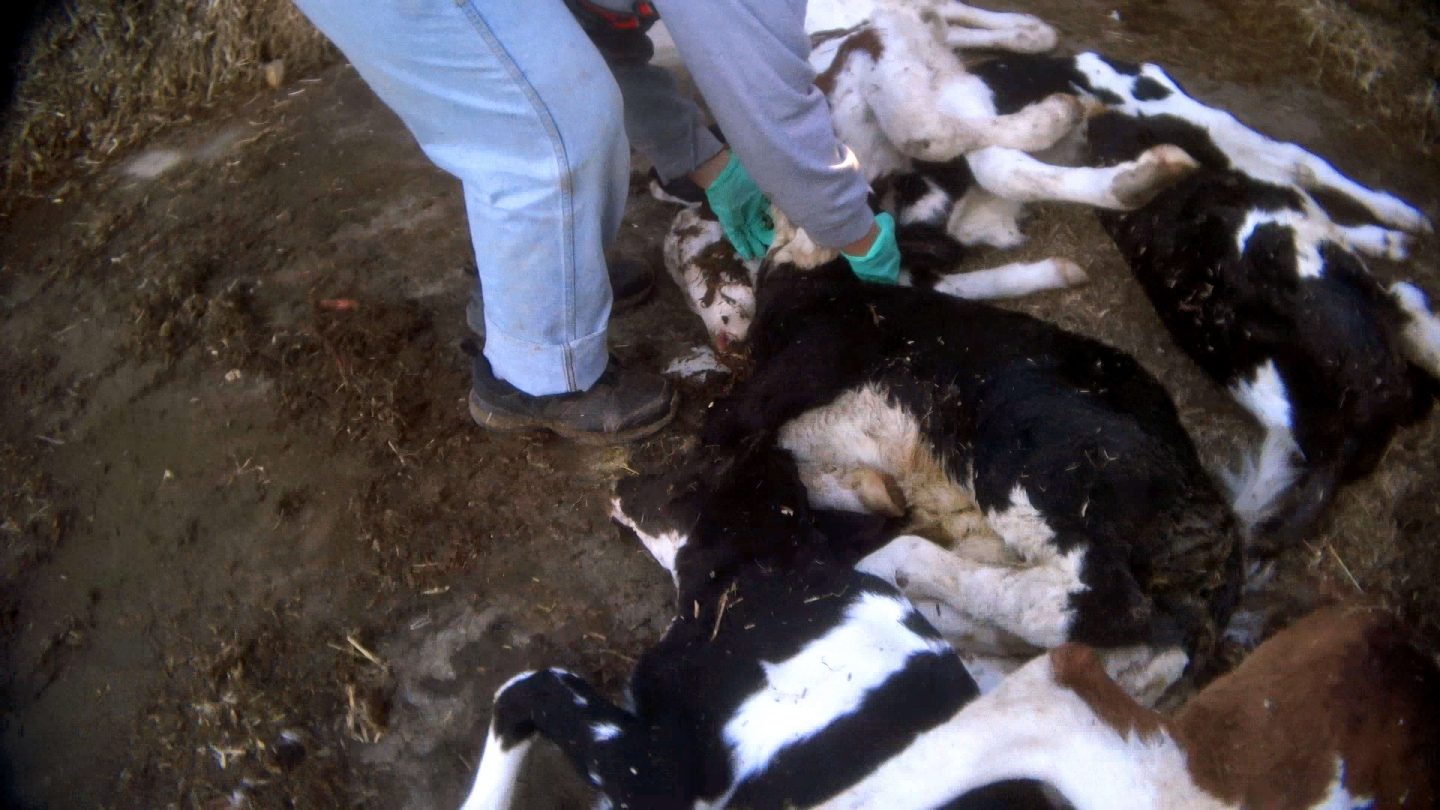 It's important to remember that however extreme this cruelty seems, it is not contained to Summit Calf Ranch. Dairy cow suffering is widespread, systemic, and begins at birth. At just one day old, baby calves are separated from their mothers.
Male calves are sent to slaughter and become veal. Young female calves become heifers until farmers forcibly impregnate them – and the process starts all over again.
The overwhelming majority of Americans care about animals, including dairy cows, but there's nothing that says these same people are changing their diets – or if they're ready to. For big dairy companies, the practice will continue as long as there is a profit to be made.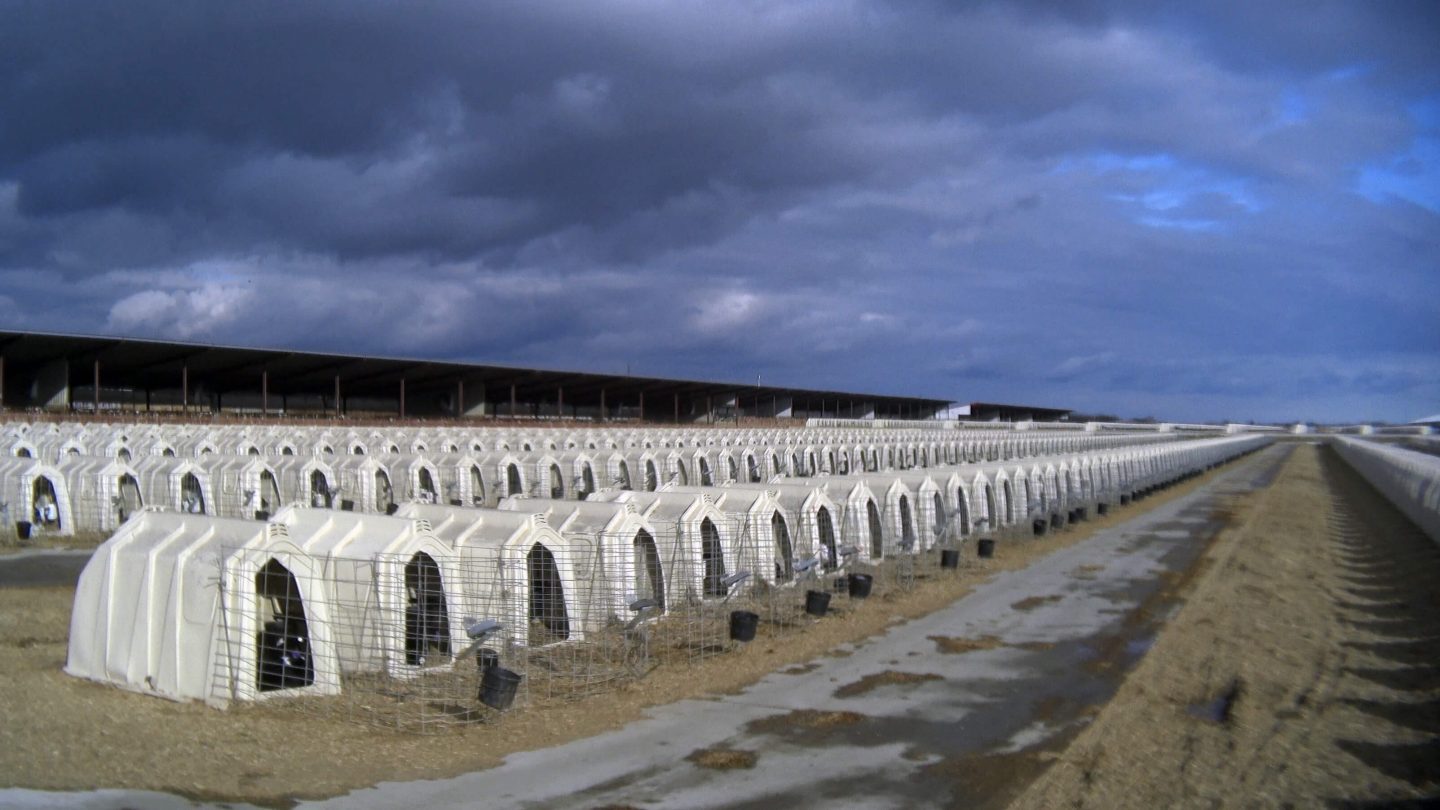 Animal Equality urges Bel Brands to improve their animal welfare for cows and calves by adopting meaningful animal welfare standards. Concerned members of the public who would like to ditch dairy in favor of more compassionate plant-based products can learn more here.
Animal Equality is an international organization working with society, governments, and companies to end cruelty to farmed animals. Animal Equality has offices in the US, the UK, Germany, Italy, Spain, Mexico, Brazil, and India. The organization was awarded Top Charity status by independent assessors Animal Charity Evaluators.
Matthew Zampa
Matt is an award-winning independent journalist. His reporting has been featured in USA Today, The Washington Post, HuffPost, Vox, PBS, and NPR, among others.