For Emancipation Day in Trinidad and Tobago, KFC Trinidad released an advertisement to support Black Lives Matter using an image of a drumstick casting a shadow in the shape of the Black Power fist. It was a huge success, and they sold more chicken in a single day than they ever sold in the company's history.
Just kidding. It was a complete flop, and Black people set Twitter on fire.
KFC Trinidad deleted this ad to acknowledge Trinidad and Togabo's August 1 Emancipation Day from its social media after some well-deserved backlash. Another reason to diversify your marketing teams/organizations. It's ok to laugh to express your shock and anger. #KFC pic.twitter.com/6uw9t325OE

— deicommwhisperer (Tamara N. Stevenson) (@deicommwhisper1) August 2, 2020
KFC quickly apologized for the gaffe, releasing a statement that said:
At KFC Trinidad, we always strive to recognize our nation's multicultural history and make up, and to play our part in recognizing it.


Our intention was to support and recognize the importance of this historically significant event. We recognise that our posts commemorating Emancipation Day drew some negative responses. Clearly we got it wrong and we want to unreservedly apologise for the offence caused.

As a result, we are reviewing the approval process of all our communications to avoid situations like this reoccurring.
But how did KFC get this so wrong? It would be uncharitable to assume bad intent. This isn't a case of a company thinking 'bad publicity is good publicity.' They tried to do something, and it fell flat. After all, they sell chicken. They wanted to show solidarity. A drumstick Black Power fist was born. Who wouldn't think it was a good idea (aside from pretty much every Black person ever)?
Of course, the people making marketing decisions are not often the people affected by them. So it's unsurprising that they wouldn't have known using a piece of fried chicken to signal their support is bad optics.
Why is it bad optics? Because the association of Black people and fried chicken is a pernicious racial stereotype that asserts itself over and over again.
In an ill-advised attempt to honor Black History Month, Hopewell Valley Central High School in New Jersey decided to serve fried chicken for school lunch (because yikes).
And who could forget the comedy stylings of professional golfer Sergio Garcia when asked if he'd ever invite Tiger Woods to dinner? "We'll have him 'round every night. We will serve fried chicken."
There's just one problem with that stereotype. It's built on a myth.
According to Ken Albala, food historian and professor at the University of the Pacific, everybody eats fried chicken. Black people, white people, everyone. The origins of it can be traced to both Scotland and West Africa, two cultures that merged cooking traditions in the American south. West Africans are largely credited with battering and seasoning in addition to their deep-frying technique, but otherwise, the idea that fried chicken was consumed more by American Black people is fiction.
So okay, the stereotype is built on a myth, but why is it racist?
Enter the depictions of Black people eating fried chicken that were immortalized in Birth of a Nation, a 1915 silent film about the emergence of the Ku Klux Klan. From Gene Demby writing for NPR's Code Switch:
[A] group of actors portraying shiftless black elected officials acting rowdy and crudely in a legislative hall. (The message to the audience: These are the dangers of letting blacks vote.) Some of the legislators are shown drinking. Others had their feet kicked up on their desks. And one of them was very ostentatiously eating fried chicken.
Also quoted in this piece, Claire Schmidt, a professor at the University of Missouri, said, "That image really solidified the way white people thought of black people and fried chicken."
The use of film as a tool of propaganda to perpetuate negative stereotypes of Black Americans is not new, but there are few moments in history in which it was so blatant. Black people were portrayed as lazy, shiftless, and lacking in respectability. And to employ this imagery in a campaign to show support for a celebration like Emancipation Day is deeply hurtful.
Prominent YouTube influencer and Trinidad native Yannie the Locologist said, "Emancipation represents not just the end of slavery for our people but also a return to our original African spirituality prior to colonization. To be emancipated is to be independent as a nation and as children of the diaspora."
She had no words to express how she felt about emancipation being used as a tool to sell chicken, but she quickly found words to describe how she felt about the commodification of social movements. "Big brands will ALWAYS capitalize and appropriate black civil rights to gain the "black dollar" […] They also know how to use the media to advertise their goods and services to gain [it]. We are the largest consumers and we allow others to take advantage of our needs by manipulating our own civil rights."
As a vegan herself, she doesn't even eat chickens. But eating chickens shouldn't be bad because the act is negatively associated with Black people. Eating fried chicken should be bad because chickens don't deserve to be butchered.
In fact, doing so is as pointless as it is violent. Even Albala said, "The chickens we have [today] are really young and are grown for the white meat mostly. So you have to add a ton of seasoning, and the crust needs to be super thick on them. And I think that the kind of chicken that we eat now is basically flavorless. Chicken doesn't taste like anything anymore."
And to further prove the point, plant-based stand-ins for fried chicken are popping up everywhere. From seitan to jackfruit to tofu, turns out just about anything can be batter-dipped and deep-fried! So why not leave chickens alone?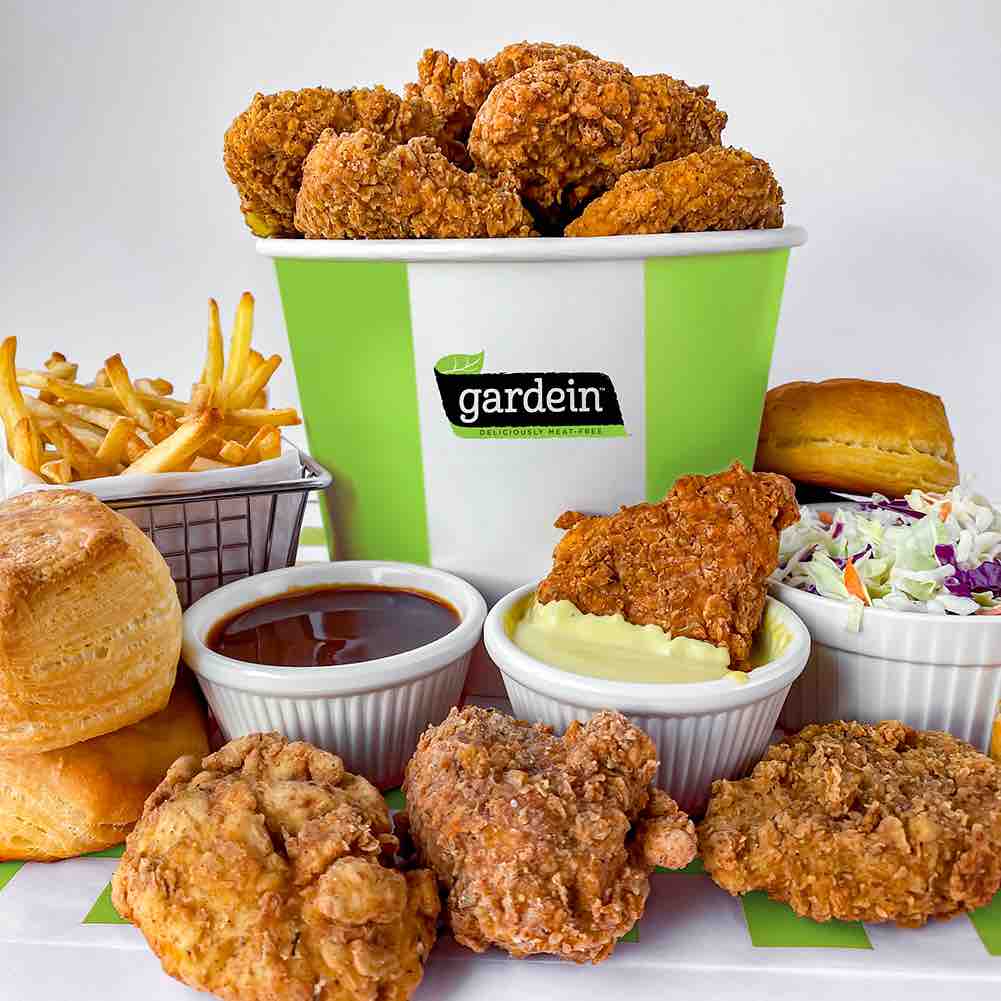 And frankly, the dark specter of racism doesn't end there. It's baked (fried?) into the very bedrock of KFC. After all, nothing tastes less like slavery than chicken from a company whose founder was a man who became iconic for wearing the costume of a 19th-century plantation owner.
KFC Trinidad's gaffe notwithstanding, Colonel Sanders should be seriously canceled.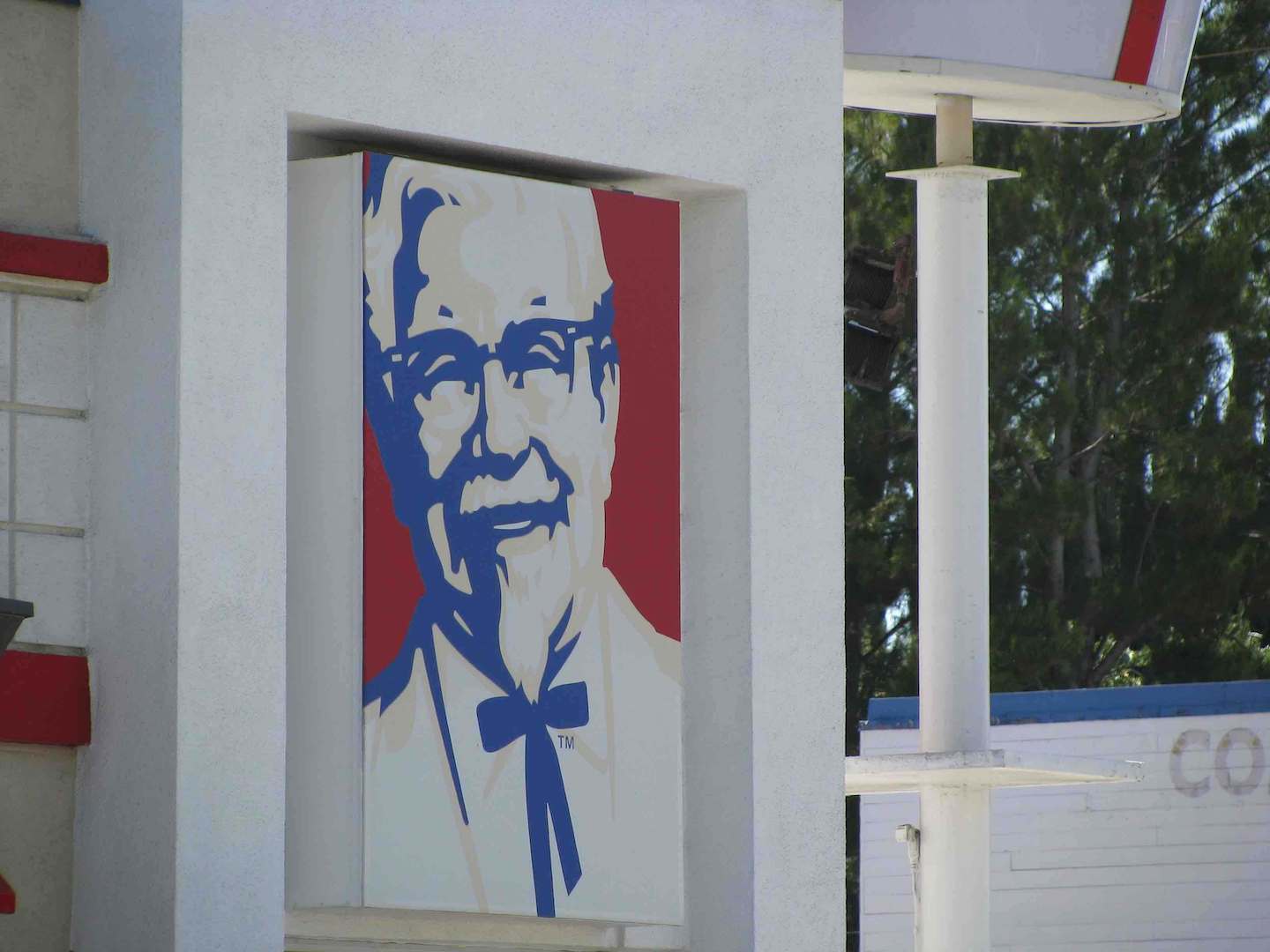 What does it mean to center Black voices? Introducing a bi-weekly column from Christopher Sebastian targeting animal issues from a pro-Black perspective.
Christopher Sebastian
Christopher is the director of social media for Peace Advocacy Network. He also sits on the Advisory Council for Encompass, co-founded VGN, and lectures at Columbia University on power, oppression, and privilege.