The road I learned to ride my bike on, the field where I kicked my first soccer ball, and the park I ate my first ice cream cone at, could all be gone. Many scoff at these fears, but I know they are all too real of possibilities.
I wrote this letter for DearTomorrow in 2017, putting my greatest fears into words. Two years later the place that I call home, a small beach town on the coast of Florida, is still in grave danger and it's a matter of when not if devastation will hit. Increasingly severe hurricanes and rising sea levels are among my town's greatest threats. Sorrowfully, my home is not the only place in danger of catastrophe due to climate change.
The digital archive project DearTomorrow was founded in 2015 with the mission of "Sharing personal, hopeful messages about climate change to inspire new thinking and action." Participants submit letters, videos, and photos dedicated to loved ones describing how they feel about climate change, their commitment to taking action, and why the topic is important. The messages transcend generations, leaving documentation of the shift in perspective around the climate crisis.
When the project started out the team wasn't sure if people would send in messages. When the messages began pouring in, they were deeply personal and beautiful, containing fear, regret, uncertainty, hope, love, action, and visions for the future, said Jill Kubit, co-founder and director of DearTomorrow. This offered encouragement and momentum for the project moving forward.
Kubit went on, "I hope that DearTomorrow can provide people with a new lens for thinking about what climate change means to them and that through participating in the project, people become more committed to act—not just in the short term, but to become long term advocates for change."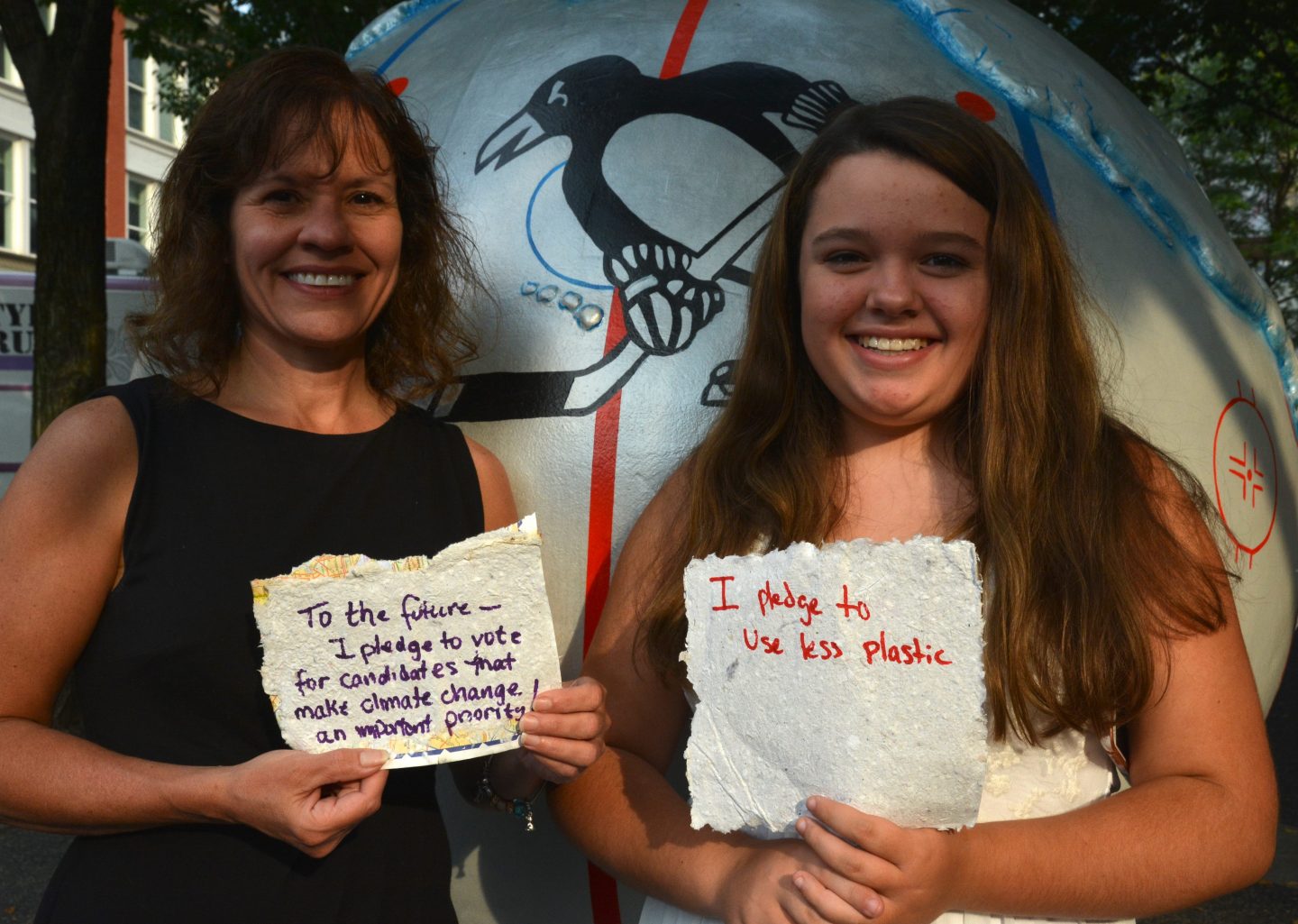 Talking to your loved ones about your personal experiences is the most powerful tool at your disposal.
"You are a trusted person to your own family, friends, neighbors, co-workers, and community and they will listen to you if you speak from the heart and with authenticity," Kubit said.
You can skip the lengthy research articles filled with data and the political articles covering different sides of the climate crisis. Your fears, hopes, and dreams, told in your own voice, are the inspiring words your loved ones need to hear surrounding this tragedy.
Tess Conway writes to her future children:
"I am so incredibly afraid you will have to live in a world lacking in biodiversity. I hope you're able to learn through picture books filled with currently endangered animals such as polar bears, big cats, and gorillas, and fall in love with these mysterious animals as much as I did. I hope you get to live in a world where breathtaking coral reefs now thrive, and the ocean species with them, such as butterfly fish and sea turtles."
An anonymous author writes to the future:

"Have you done what you can? Or have you stood by and watched? If you have just watched, start to do something and maybe lead others in doing. Especially if it feels like there is nothing you can do, because even then there is. You just need to start."
Joan Marshall writes to her great-great-grandchildren:

"I don't know your name

or even if you're alive,

but I'm doing all I can

to make sure you survive."
DearTomorrow has been designed with best practices for communication in mind, including storytelling, visual imagery, and credible communicators spreading the messages. Therefore, the messages being told through DearTomorrow become relevant to those close to the creators of the messages.
There is still a great hindrance to climate communication, yet the discovery of rising temperatures and climate change dates back many decades. Ninety-seven percent of climate scientists have concluded that human-caused global warming is indeed occurring – it's time to take this acknowledgment and effectively communicate it.
Headlines about climate change can be confusing and discouraging if scientists use jargon in an attempt to reach the public. Susan Joy Hassol, a climate change communicator, analyst, and author, stated that climate scientists need to "Use simple clear messages in plain language, repeat them often, and communicate using stories because they are sticky – memorable." DearTomorrow does just this.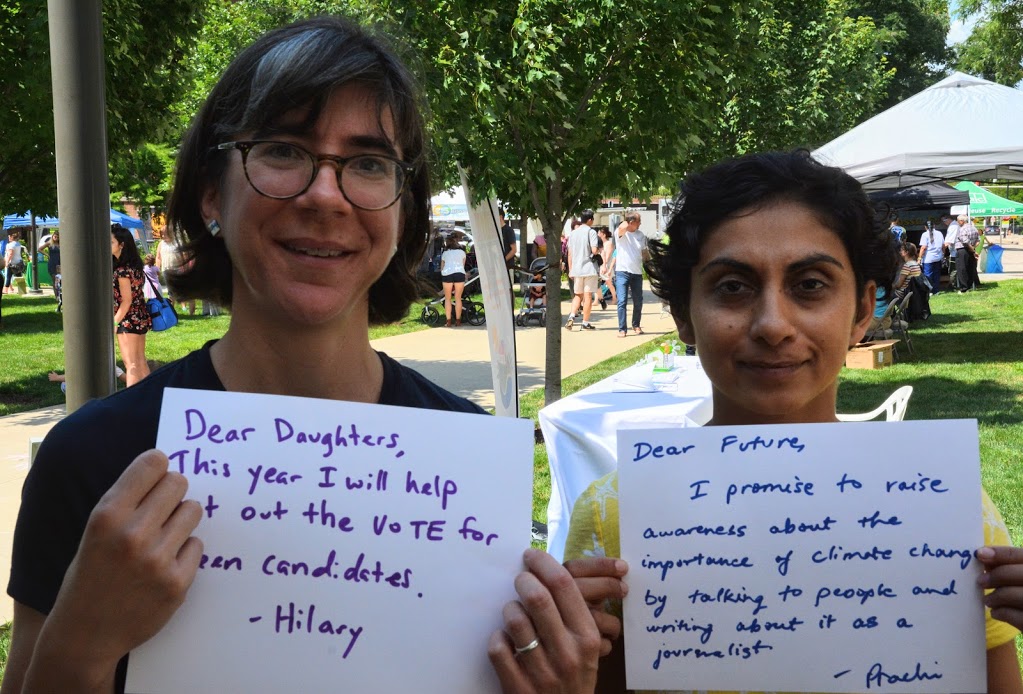 Tomorrow, I promise I will not be afraid to fail you in this mission. I will surpass failure and work for the greater good. I will, with every fiber in my being, work toward reversing the current crisis we humans have faced you with.
I know for a fact that I'm not the only one fearful of the future, and I also know that I'm not the only one working to reverse the crisis before us.
Hope is the reminder we need to continue spreading the climate crisis and its severity to those around us. Action is what will follow. DearTomorrow encompasses a vision to persevere as a movement working to end the climate crisis, one message at a time.
Write a message through DearTomorrow today.