Farm Sanctuary is one of the most recognized names in animal rights, and for good reason. The group has rescued thousands of animals from the factory farming industry, inspiring people all over the world to join the cause.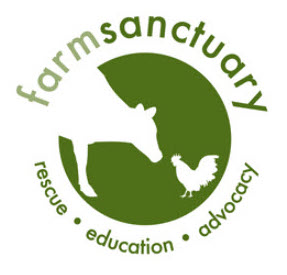 Founded by Gene Baur and Lorri Houston, Farm Sanctuary opened its first shelter in 1986, which remains one of the largest farm animal sanctuaries in the country on 275 acres of rolling green pastures in western New York State. At its core, Farm Sanctuary exists to protect farm animals from cruelty. So naturally, much of their time is spent rescuing animals from factory farms, caring for those in need, and bringing them to safety. But what Baur and the rest of the Farm Sanctuary team recognize as well as anyone is that change is incremental and often requires more than one approach. Through ongoing education, outreach, and their extensive Farm Animal Adoption Network, which has placed nearly 3,000 farm animals into loving homes since the organization's founding, Farm Sanctuary is fundamentally changing the way society views and treats farm animals.
The organization now operates two sanctuaries, one at its headquarters in Watkins Glen, New York, which is home to 800 rescued farm animals, and another in Los Angeles, California, home to another 100 rescued animals. Recently, we spoke with Baur about his journey to Farm Sanctuary, what inspires him, and most importantly, what he has in store.
Sentient Media: Can you tell us about Farm Sanctuary's mission?

Gene Baur: Farm Sanctuary challenges systems of oppression and abuses of power by working to prevent cruelty to farm animals who are the most abused creatures on the planet. We provide shelter and healing for animals rescued from slaughter, and we promote compassionate vegan living, which includes modeling mutually beneficial relationships with liberated farm animals who are our friends not food at our shelters. I especially appreciate how Farm Sanctuary speaks to people wherever they are on their own journeys, inspiring and empowering them to live more kindly by eating plants instead of animals.
When you think about your career as an advocate, what stands out? Can you tell us about a pivotal moment or experience that shaped your advocacy?
Gene Baur: From an early age, I've been bothered to see the needless harm our species causes to other animals, as well as people and the earth, and I didn't want to be part of it. Growing up near Griffith Park in the Hollywood Hills, I was upset to witness old trees being cut down so houses could expand their footprint and native animals being hurt by human activities. When I was in high school, my grandmother told me how calves raised for veal are chained by their necks in small crates, unable to move, and I immediately resolved to never eat veal. During college, I traveled around the U.S. and learned more about various forms of injustice and abuse, including the factory farm system, and I became a vegan and an activist. I co-founded Farm Sanctuary in 1986 and felt it was important to have firsthand knowledge about the abuses of factory farming, so I started visiting farms, stockyards, and slaughterhouses to document and expose cruelty.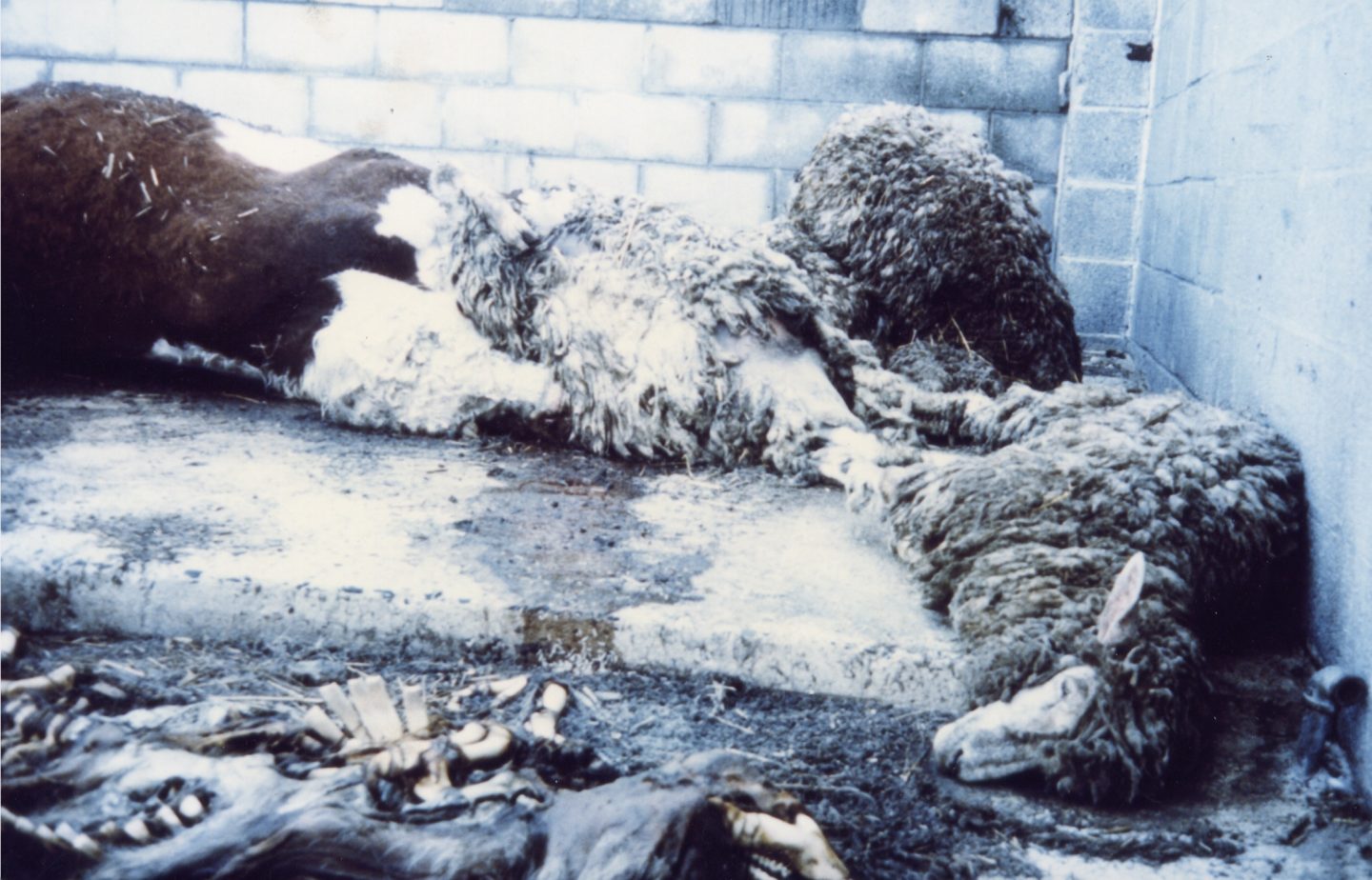 During one of these investigations, Lorri, Farm Sanctuary's co-founder, and I found an incapacitated sheep who had been dumped on a pile of dead animals behind Lancaster Stockyards in Pennsylvania, so we rescued her. We named her Hilda, and her rescue and recovery were pivotal, leading to thousands of other animals who have now followed in her footsteps.
Learn more about Farm Sanctuary's rescued animals here.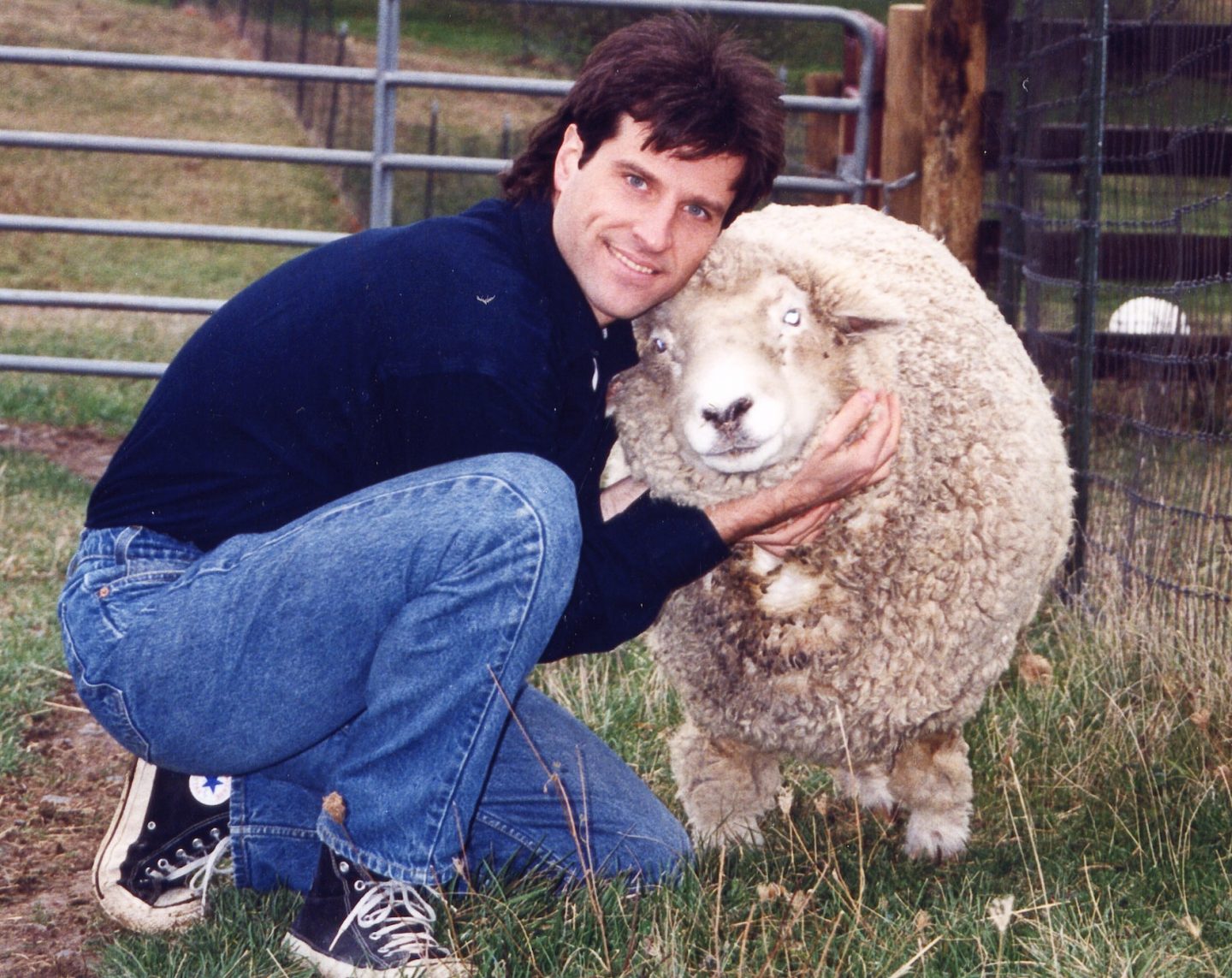 How has the world changed since you began your work?

Gene Baur: Today, there is much greater awareness about factory farming and its negative impacts than there was in 1986, and we have been able to enact a number of laws and policies to restrict some of animal agriculture's cruelest practices. The vegan and animal rights movement has grown substantially, including the expansion of farm sanctuaries from one organization in 1986 to hundreds of sanctuaries around the globe.
There is also a growing interest in plant foods, including among international corporations with long histories in animal exploitation, who are investing substantially in the vegan marketplace. Plant-based options, including substitutes for meat and dairy, are now widely accessible, even in mainstream supermarkets and fast-food restaurants. Finally, we're in the midst of a nascent convergence of movements connected to our unjust food system, which includes human and animal liberation, food sovereignty, environmental justice, workers' and farmers' rights, and access to healthy food and the land and resources needed to produce it. Working together advocates from across these issue areas can have exponentially larger impacts in reforming our unhealthy and unjust food system.
What makes Farm Sanctuary's approach to animal advocacy different?
Gene Baur: As the original farm sanctuary, we have decades of experience that helps support and advise individuals and organizations who are doing similar work. Farm sanctuaries present relationships of mutuality, which stand in stark contrast to relationships that are based on the exploitation of other animals and the hubris of our species. We also educate citizens and advocate for laws and policies that prevent cruelty and promote kindness as we fundamentally work to change how our society views and treats farm animals.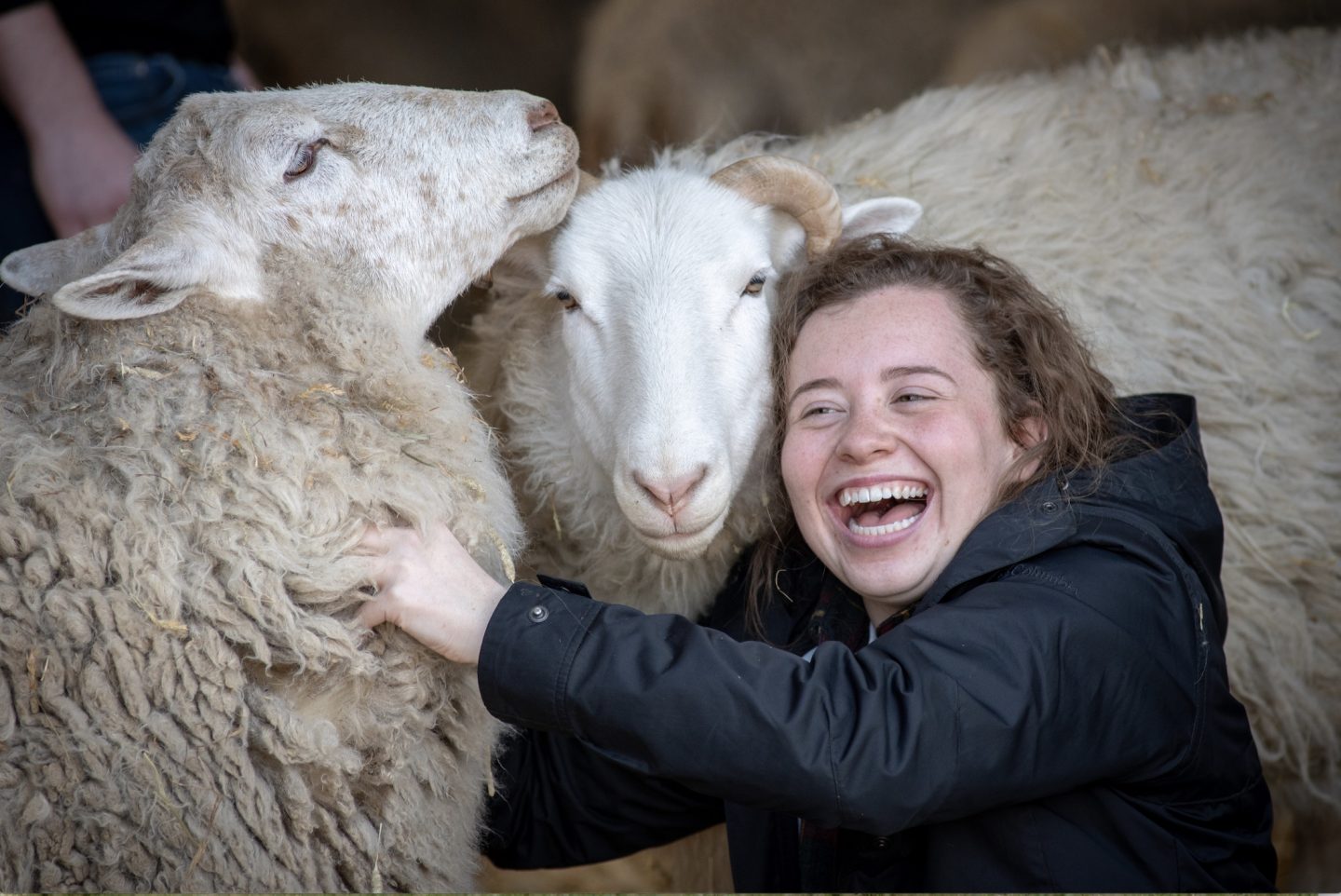 Can you tell us about one of your proudest or most challenging moments?
Gene Baur: We found downed animals, animals too sick or injured to stand, during our investigations, and launched our "no downers" campaign to alleviate the suffering of these incapacitated animals, urging that they be provided proper veterinary care or be humanely euthanized, instead of being dragged onto slaughter-bound truck or left to suffer and die without receiving their basic needs. After we found Hilda, a downed sheep who was discarded on a pile of dead animals behind Lancaster stockyards in Pennsylvania, we contacted law enforcement officials, but they refused to press charges.
We were shocked to see how farm animals were excluded from even the most basic legal protection, so we embarked on a multi-pronged campaign to document and raise awareness, and we formally incorporated as an enforcement agency with legal authority to press charges in the state of Pennsylvania. Finally, after seven years, we succeeded in having Lancaster Stockyards convicted of cruelty to animals after they left a downed cow to suffer without providing necessary veterinary care or euthanizing the animal.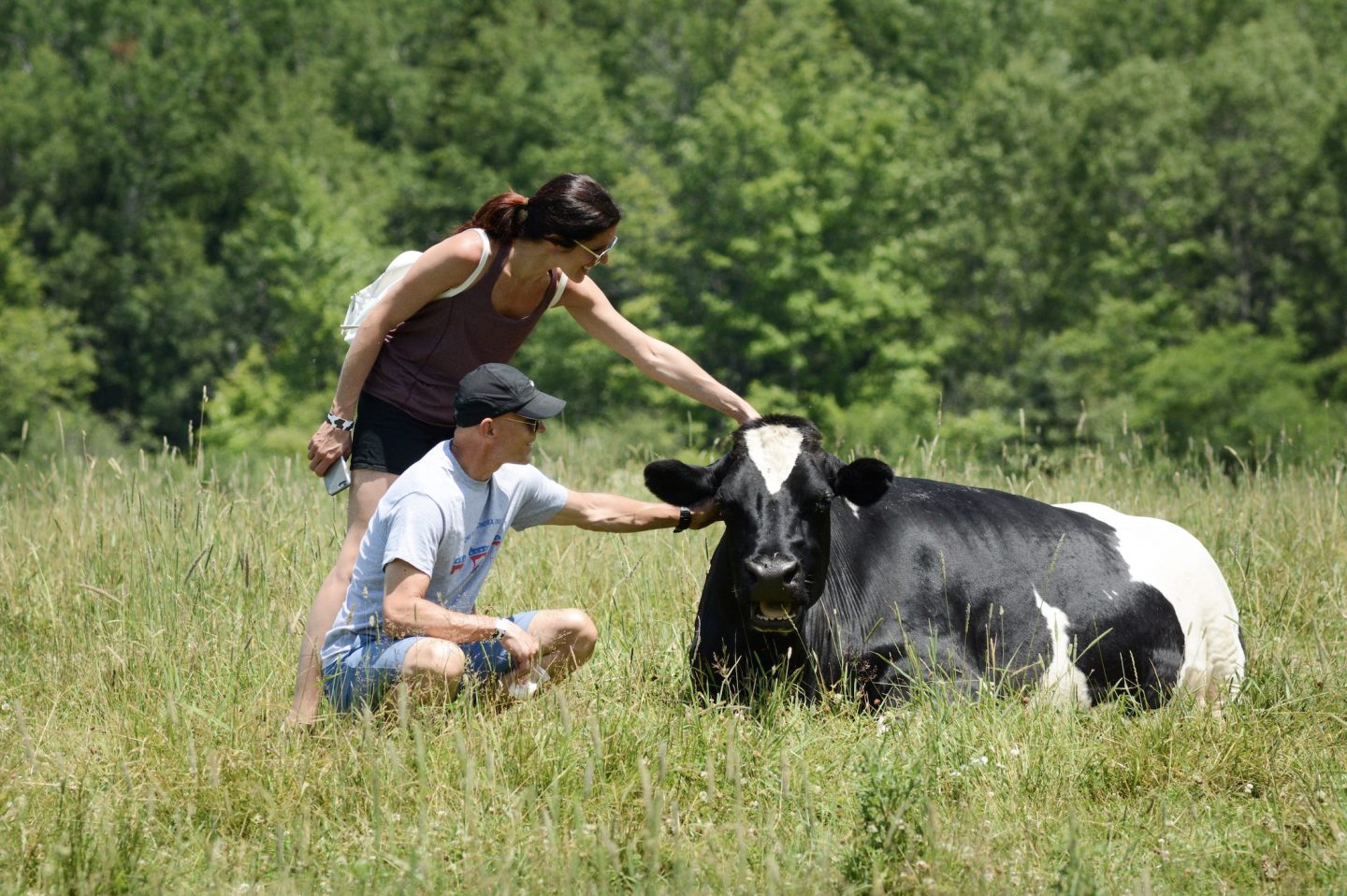 Our "no downers" campaign expanded, exposing and confronting cruelty to downed animals across the U.S., including in the nation's largest stockyards. Our efforts garnered national news coverage, which led to the introduction of the Downed Animal Protection Act in Washington, DC and several state laws to protect downed animals. Our investigations and "no downers" advocacy continued, along with lobbying and litigation, we ultimately succeeded in enacting a federal ban on the slaughter of downed cows.
What are your plans for 2020? In your opinion, what new directions or focus areas should the movement be exploring, and why?
Gene Baur: Farm Sanctuary will continue our rescue, education and advocacy work, and we're looking to expand our efforts to bring about systemic changes in the food industry, including by shifting government resources and institutions away from factory farming and toward plant-based agriculture. Billions of tax dollars are spent every year to prop up industrialized animal farming, which is inherently inefficient and requires vast resources. We can feed more people with fewer resources through plant-based agriculture, and government programs encourage steps in this direction. I also believe that our movement can align with struggling farmers and citizens who have suffered at the hands of factory farming and the disease-inducing foods it produces to construct a healthier, more just, community-oriented food system.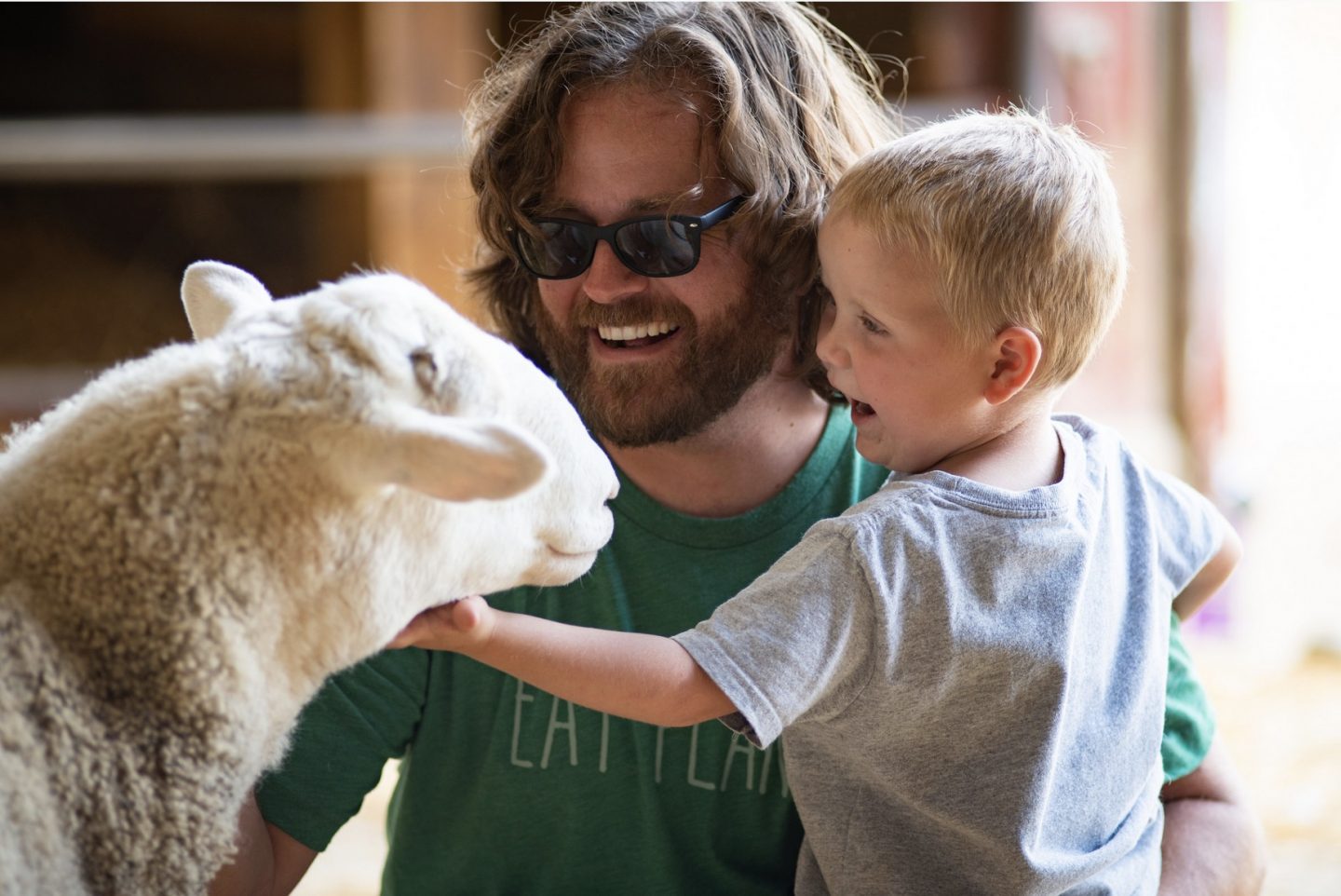 In addition to working to combat animal cruelty, we have long recognized that the best way to ultimately end the intolerable suffering endured by farm animals is to reform our food system and shift to plant-based agriculture, so we've encouraged food retailers to provide vegan food for decades.
One of our most impactful efforts was urging Burger King to sell veggie burgers. It started in the early 1990s in Watkins Glen, NY, near our shelter headquarters, where we encourage local eateries to provide vegan food for Farm Sanctuary's visitors. The local Burger King franchise owner was receptive to our request and added a vegan burger to his offerings in Watkins Glen, NY in 1992. It sold extremely well and led Burger King to test market veggie burgers at dozens of its restaurants in upstate New York. Meanwhile, another Burger King franchise owner in Berkeley, California also wanted to sell veggie burgers, which we actively supported, especially since Burger King Corporation was refusing to allow the Berkeley restaurant to sell veggie burgers.
Farm Sanctuary organized demonstrations, raised awareness in the media, and lit up Burger King's toll-free phone number, which they had disconnected, urging the company to sell veggie burgers. Finally, in 2002, Burger King rolled out its BK Veggie, making it the first fast-food chain to sell veggie burgers nationwide. The BK Veggie helped pave the way for the much-celebrated and widely publicized launch of the Impossible Whopper in 2019.
Every farm animal deserves a home. Donate to Farm Sanctuary and help give them one. Plus, interested in adopting a rescued farm animal? Apply today.
Matthew Zampa
Matt is an award-winning independent journalist. His reporting has been featured in USA Today, The Washington Post, HuffPost, Vox, PBS, and NPR, among others.