This morning on Earth Day, New York City Mayor Bill de Blasio announced reducing the City's beef purchases by 50% and phasing out all purchase of processed meat by 2030. Mayor de Blasio's plan to reduce emissions by 40% also includes clean electricity, stricter building efficiency legislation, and reducing vehicle emissions.
Mayor de Blasio today announced NYC's Green New Deal, a bold and audacious plan to attack global warming on all fronts. The comprised of $14 billion in new and committed investments, legislation and concrete action at the City level that will ensure a nearly 30% additional reduction in emissions by 2030. The laws and investments of the City's Green New Deal will directly confront income inequality, generating tens of thousands of good-paying jobs retrofitting buildings and expanding renewable energy.
"The battle to save our earth will be won or lost in our lifetime," said Mayor de Blasio. "Every day we wait is a day our planet gets closer to the point of no return. New York City's Green New Deal meets that reality head-on."
The initiative will also confront the City's food system, a topic often excluded from climate conversations, despite the fact that the global food system contributes nearly 30% of all greenhouse gas emissions. Animal agriculture makes up about half of that.
"Mayor de Blasio's plan goes a long way to protect animals, our environment, and the well being of all New Yorkers," said Allie Feldman, Founder and President of Voters for Animal Rights, in a statement. "Eating one piece of processed meat a day increases one's chances of developing colorectal cancer and beef products are a climate catastrophe. New Yorkers can be proud their city continues to be a leader for animals and our environment."
Confronting the climate crisis

Combined with the de Blasio administrations previous actions, the actions announced today will lead to a nearly 30% reduction in emissions citywide. In combination with actions taken prior to this administration, NYC is on track to achieve a 40% reduction in emissions from a 2005 baseline by 2030–the breaking point to turn back the most devastating and irreversible consequences of climate change.
The City's Green New Deal, part of the OneNYC climate initiative, will end unnecessary purchases of single-use plastic, phase out the purchase of processed meat, and reduce the purchase of beef by 50%.
"We are not in climate denial here in New York City."
Committing to carbon neutrality by 2050, the City will pursue steep cuts in greenhouse gas emissions from buildings and sourcing 100% clean electricity, while creating green jobs and holding polluters responsible for climate-related costs.
With the passage of the Building Mandates bill, the City will require all large buildings over 25,000 square feet cut their emissions or face steep penalties. This legislation will cut emissions from New York's largest source of emissions, buildings, by 40% and create 27,000 well-paying jobs to implement the retrofits.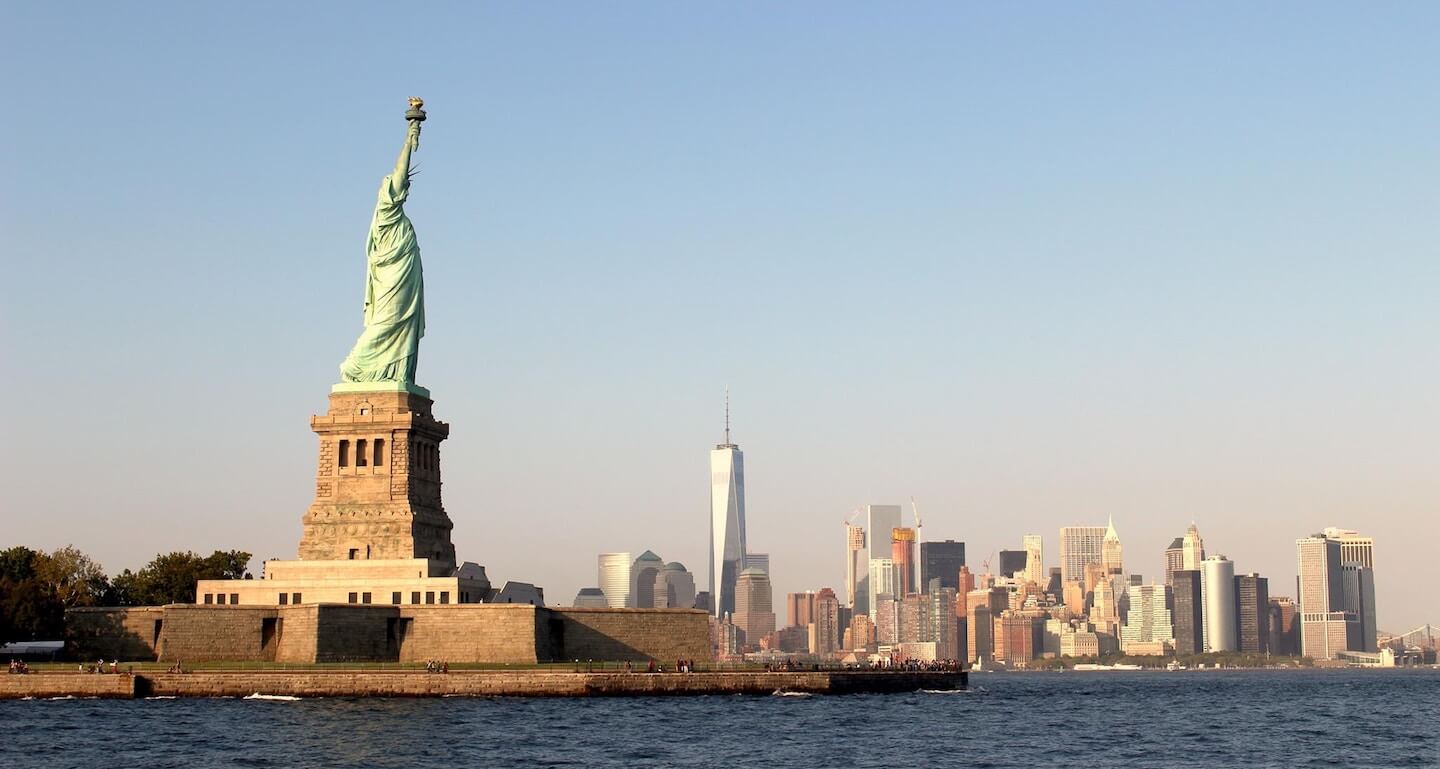 "We're already living in climate change," said Councilmember Costa Constantinides, Chair of the City's Environmental Protection Committee, at Mayor de Blasio's press conference earlier today. Climate change is bringing stronger hurricanes, higher temperatures, poorer air quality, and sunny day flooding to NYC. Also known as tidal flooding, sunny day flooding is caused by rising sea levels, a direct result of climate change.
"We are not in climate denial here in New York City," said Councilmember Constantinides. "We will act."
Last week, Councilmember Constantinides and the New York City Council passed the Climate Mobilization Act, the largest emissions reduction policy in the history of any city.
As part of the Climate Mobilization Act, the City will pursue legislation to block new buildings with all-glass facades unless they meet strict performance guidelines, making inefficient glass-heavy building designs a thing of the past.
The City, in coordination with New York State, will pursue 100% carbon-free electricity supply for City government operations by building a new connection linking NYC to Canadian hydropower. Negotiations will begin immediately, with the goal of striking a deal by the end of 2020 and powering city operations entirely with renewable sources of electricity within five years.
The City will also make organics collection mandatory citywide, expanding the country's largest organics management program, including curbside pickup, drop-off sites, and support for community composting opportunities.
Animal agriculture is a driver of the climate crisis
Farming animals for food is a climate disaster—from unsustainable farming practices to live transport, slaughter, and distribution. According to multiple reports, the livestock industry is on track to emit 37-49% of the greenhouse gases budgeted under the 2030 climate targets.
Experts from the Intergovernmental Panel on Climate Change expect emission from the livestock industry to increase 60% by 2030. Why, then, are we so often presented with big oil as the single narrative and the sole driver of climate change?
Even Mayor de Blasio called out the industry–"We know who did this to us. Big oil did this to us"–at today's press conference.
NYC is responding with authority, reportedly divesting its city pensions from fossil fuels and suing five of the largest petroleum companies in the world for the environmental damages they've inflicted on the City. Will they also sue the five largest meat companies for the damages they've inflicted on the environment?
That doesn't seem to be in the cards at the moment but applying the same rationale points to future legal action against meat companies, too. But phasing out processed meat is a good start.
"In addition to causing enormous suffering to animals, meat production generates a staggering amount of water and land degradation and greenhouse gas pollution," said Brian Shapiro, President of the New York State Director for the Humane Society of the United States, in a statement. "Reducing meat will dramatically shrink the city's footprint and has multiple environmental effects that will benefit communities far beyond NYC."
The global food system lacks transparency, and purposefully so. There is no financial incentive for food companies to disclose the extraordinarily high carbon footprint of animals products. Instead, they hide the environmental cost of meat production, deepening the culture of gross negligence that plagues the animal agriculture industry.
"If we don't take action, the collapse of our civilizations and the extinction of much of the natural world is on the horizon," said naturalist-for-the-people and broadcaster David Attenborough in a speech to a U.N. climate meeting.
If corporations aren't interested in saving the planet from the real cost of animal agriculture, which nearly all of them have already proven not to be, then city officials need to be. Climate justice can only happen if we are willing to talk about animal agriculture with the same urgency that we talk about climate change. As Attenborough puts it, the future of the natural world depends on it.
"Every single day we don't take action is a day stolen from us," a 15-year-old from Queens declared with a sea of Green New Deal supporters behind her. They cheered when later Mayor de Blasio announced that food is part of the City's new initiative. "As a youth leader, I fight every day to encourage our leaders to start making sustainable climate policies to save our earth."
Eating less meat is essential to mitigating climate change, and New York City is leading the way.
Matthew Zampa
Matt is an award-winning independent journalist. His reporting has been featured in USA Today, The Washington Post, HuffPost, Vox, PBS, and NPR, among others.