https://www.instagram.com/p/By1Qgwwno-j/
Today's action is a part of a series of ongoing nationwide protests in response to Animal Recovery Mission's undercover footage showing rampant and conditioned abuse of dairy cows at Fair Oaks Farms.
The farm, a longtime supplier of Coca-Cola owned Fairlife milk, boasts about its "humane" practices, while behind closed doors, calves are savagely shot, beaten, stabbed, and dragged into piles of dead bodies.
Under the massive Coca-Cola billboard at the center of Time Square in New York City, protesters wearing cow masks laid down on the ground holding signs that read "DAIRY KILLS." They were performing what is called a "die-in." The action symbolizes the plight of the millions of cows who suffer and die every year in the dairy industry.
As the mainstream media arrived, police cleared the protest area of pedestrian traffic, but hundreds of onlookers remained.
The protesters addressed Coca-Cola CEO James Quincey directly, asking him to remove dairy from his supply chain and switch to plant-based milk. Their efforts to contact him have been unsuccessful thus far.
In June, major retailers across the country pulled dairy products from their shelves after the video exposing animal abuse on Fair Oaks Farms was released. The graphic footage shows cows being dragged, thrown, and kicked in the head, and now has over 8 million views.
For weeks after the video's release, animal rights activists stood outside the headquarters of the Chicago-based dairy company Fairlife that condoned the cruelty at Fair Oaks Farms, demanding that the farm be dropped as a supplier and switch to plant-based milk.
In Chicago, protesters left notes on the windows of the dairy company's headquarters. One read, "STOP TAKING BABIES AWAY FROM THEIR MAMAS!!!" Another, "The dairy industry is ending… choose to turn animal abuse into compassion and sell plant-based milk." Someone asked, "Did you ever take a second to think about the lives you destroyed and ended?"
Coca-Cola has since issued a statement saying, "We care deeply about animal welfare, and these acts left all of us at Coca-Cola with heavy hearts. Any form of animal cruelty is unacceptable and against our values."
"If any of this is true, then Coca-Cola CEO James Quincey has to not only sever ties with Fairlife but get out of the dairy industry altogether," said Donny Moss, animal rights campaigner with Their Turn, who organized today's action.
Fair Oaks Farms has since fired the three employees who were caught on video abusing animals, and Coca-Cola has cut ties with the farm as a supplier of milk to Fairlife. The company claims no milk from any Fair Oaks Farms locations will be included in Fairlife products. But that doesn't mean milk from Fair Oaks Farms won't be sold somewhere else.
Coca-Cola owns Fair Oaks but doesn't own up to its cruelty
"Another game of smoke and mirrors that they're playing is that they say they dropped Fair Oaks Farms as a supplier," Robert Grillo, president of Chicago-based animal rights group Free From Harm, told WTTW Chicago. "But you can't drop a supplier that you own."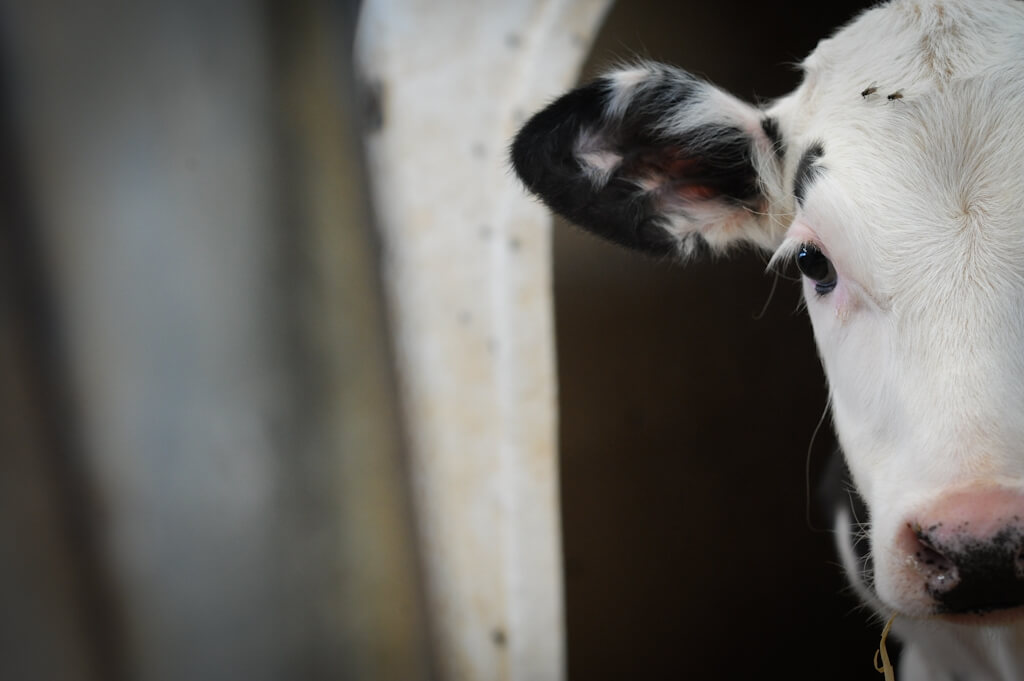 Other dairy farmers stepped in to defend Fair Oaks Farms. They called Fair Oaks the "poster child for transparency." They called investigations like this bad for business. The owner of Fair Oaks Farms even apologized and said he truly thought his animals were happy.
Can we really expect him to tell the truth? What is there to say to animal farmers who openly defend their practices? Yet again, outspoken animal rights activist and educator Ed Winters has the answer.
"Fair Oaks Farm is considered the best of the best," said Winters. "In fact, it's considered an agricultural tourism destination, which means that they give tours to tourists and people who are interested in seeing what life is like on a dairy farm or more importantly, what they want people to think life is like on a dairy farm."
If Fair Oaks Farms is really considered the best of the best, well, then the best clearly isn't good enough. Cruelty is the standard in the dairy industry. It's all bad. In fact, the dairy industry is full of some of the worst, more heinous acts of cruelty known to humankind.
"People actually visited [Fair Oaks Farms], but they weren't shown the truth," said Winters. "They were shown what the industry wants them to see. So if you go to the farm or to the farmer and you ask them about whether or not they're abusing animals or harming animals, what response do you think they're going to give you?
"They have a vested interest. Their business… relies on you buying the product. So they're not going to show you what actually happens to these animals because it might make you not want to buy the product.
"Let's put this into another analogy. If you found out or you heard that a teacher was abusing children at a school, would you go to the accused teacher and ask them for their version of the events and then take them at face value? Of course not. So why would we go to those who are committing acts of violence and believe what they say at face value, especially when they have vested interests?"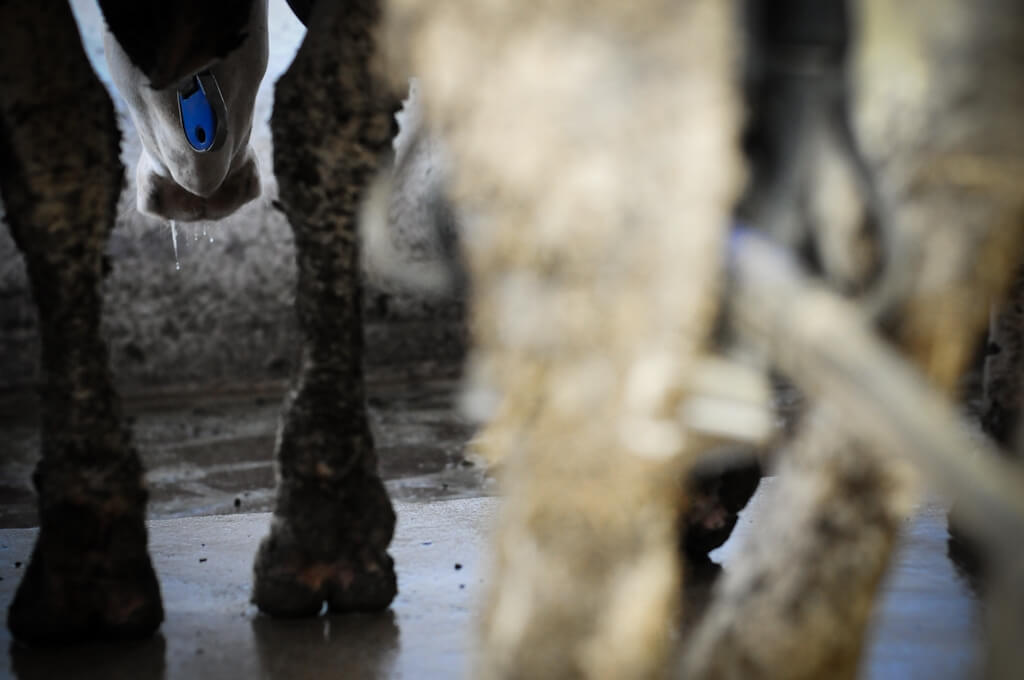 At Fair Oaks Farms, a federal prosecutor went as far as accusing animal rights investigators of allegedly encouraging workers to be more cruel towards animals. Whether or not these allegations are true, one thing is for certain.
Consumers rarely, if ever, get to see the cow that produces the milk they drink. Dairy producers go to great lengths to hide the animals suffering on their farms. They close their doors to investigators and film teary-eyed response videos touting their love for animals instead.
We all love animals. But do you act on it?