"New house rule. No quoting PETA at the dinner table" is perhaps my favorite line from Justin Barker's autobiographical coming-of-age story about his fight to save two bears from a dismal existence at a zoo in Roseville, California. At just 13-years-old, Barker began his inspiring journey into animal activism after picking up a book called Kids Can Save the Animals: 101 Easy Things to Do. It was a time before social media, Internet forums, and even MSN chat. He relied on letter writing, telephone calls, and traditional news outlets to ignite a campaign to save Brutus and Ursula—which was ultimately successful due to his sheer determination.
The Roseville Bears
For 20 years, these two native American black bears were confined to a tiny cage with a concrete floor, being fed monkey pellets. The zoo was in dire need of modernization, even by the mid-'80s, and heavy rains repeatedly threatened to flood their enclosure. With no escape, catastrophe loomed.
Then Barker came along. Sickened by the injustice the bears faced, his first action to improve their lives was to change their feed—introducing fresh fruit and vegetables. "They're not monkeys, don't feed them monkey food," he exclaimed.
Although a great improvement, Barker quickly realized this wasn't enough. What they needed more than anything else was a new home, one that would be able to better care for their welfare and provide enrichment that was more aligned with their natural environment.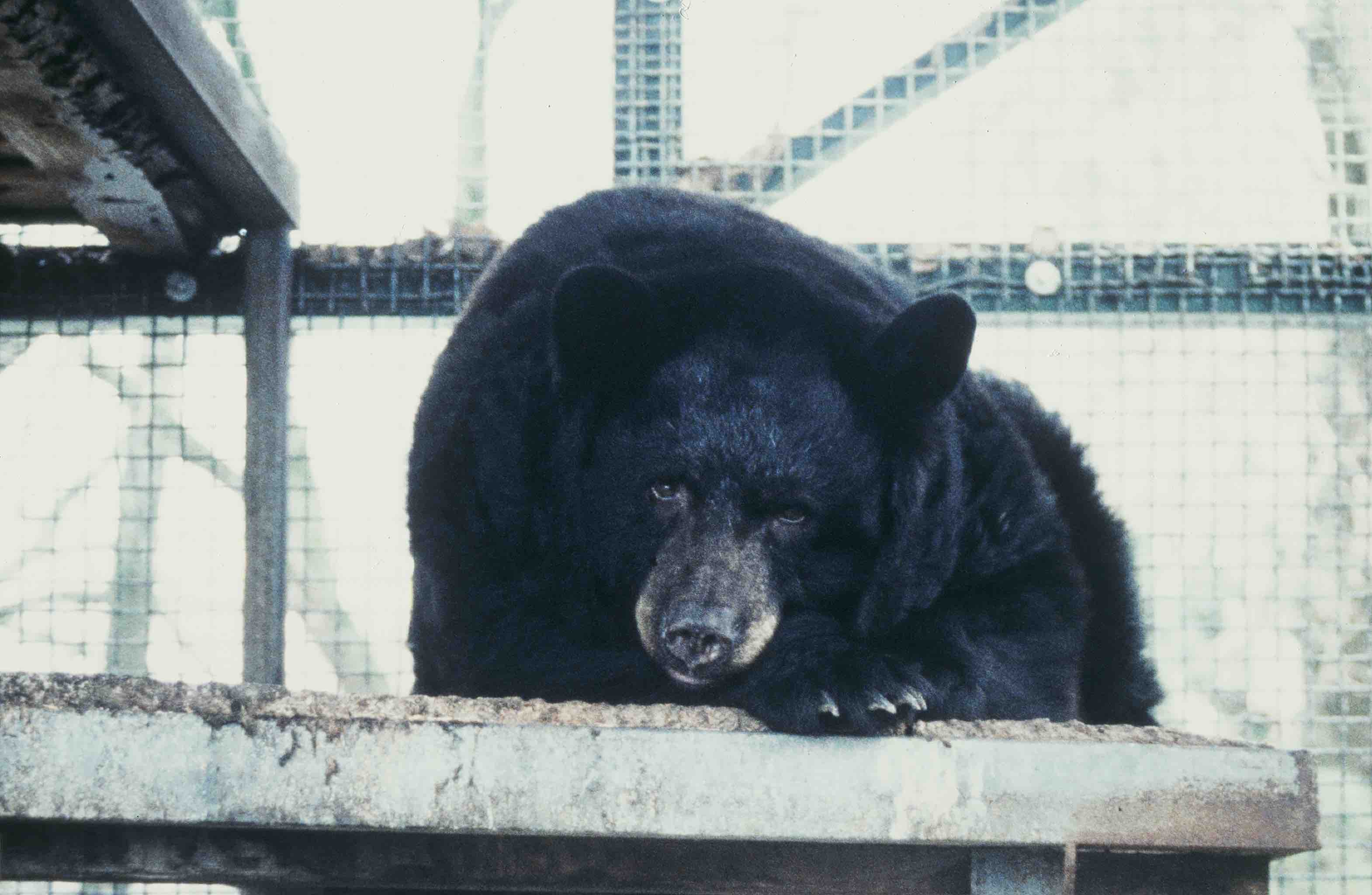 After what seems like hundreds of phone calls, knockback, and arguments with his parents about the rising bills, he did it. He found Brutus and Ursula a home. Folsom City Zoo had the space, just not the money. They needed a minimum of $250,000 to build a new enclosure and pay for the relocation. But Barker was about to be whisked away to Costa Rica for six months "to learn Spanish" with his family.
Undeterred by the mammoth task at hand and his impending move, Barker kicked off an astounding media campaign and the money began rolling in fast. Even today, a quarter of a million dollars isn't just pocket change. It took patience, persistence, and perseverance to finally get there, three years later.
Personal Struggle
Throughout Bear Boy, Barker gives a respectfully honest portrayal of school bullying, identifying as queer, and the strained relationship with his parents that led to hours of therapy—something I particularly admire about his writing style. He's raw and it's engaging to the point where at times I just couldn't put the book down.
For readers who've never known a life without smartphones, you'll learn about 90's optimism, the Spice Girls, and the importance of a skillfully organized Rolodex (Google that later), as well as sustained campaigning for animal rights during a much less engaged time. It's a truly heart-warming tale of a young boy's determination to "stand up for animals, question authority and discover the power of activism"—one even seasoned campaigners and animal rights activists today can take something from.
Lex Rigby
Lex is Head of Investigations at Europe's leading vegan campaigning charity, Viva!. She is responsible for coordinating hard-hitting investigations that expose the grim reality of animal agriculture in the UK, to support Viva!'s high-impact campaigns against animal exploitation. Her work has achieved major press coverage and features in the award-winning documentary, Hogwood: a modern horror story.