Six states in Brazil's Amazon region requested military help to combat record fires that are tearing through the rainforest, The Guardian reports. Farmers clearing land for pasture were largely responsible for the uptick in fires.
"All of the fires in this region are caused by people," said Mark Cochrane, an expert on wildfire and ecology at the University of Maryland, to The New York Times. A satellite imagery analysis of the Amazon fires clearly shows that most of the fires are burning on agricultural land where the forest had already been cleared. Take a closer look.
The Amazon is the world's largest tropical rainforest and its protection is seen as vital to the fight against climate change because of the vast amounts of carbon dioxide it absorbs.
Brazilian opinion columnist Vanessa Barbara had this to say, writing from her hometown of São Paolo, where smoke from the fires some 1,900 miles away blacked out the sun.
"And yet, what hurts me most is the bare idea of the millions of Notre-Dames, high cathedrals of terrestrial biodiversity, burning to the ground; all those layers of 100-year-old chestnut trees, vines, rubber trees, palm trees, banana plants, orchids, bromeliads, passion fruit flowers; the macaws, toucans, capybaras, sloths, jaguars, anacondas and ants that called them home. A monumental universe, turning, as I write this, into pasture and soy."
Once the Amazon is gone, it's gone forever.
What can you do to help? You can donate to charities working to control and mitigate the damage. You can share this newsletter and the linked resources. And you can stop eating meat.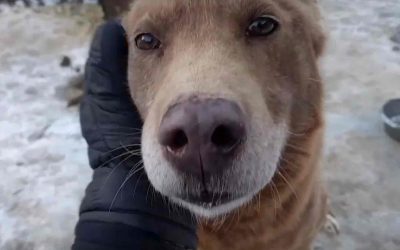 At the heart of the Canadian Rockies, hundreds of sled dogs – naturally energetic and free-spirited animals – spend their days tethered to a six-foot chain.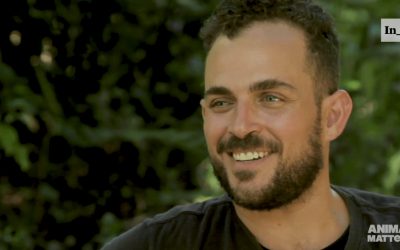 In this third episode of Animal Matters Pulitzer-prize winning journalist Glenn Greenwald and Sentient Media co-founder Grant Lingel discuss the ethical and philosophical precepts of the animal rights movement.
Animal News in Your Inbox
Sentient Today sifts through what's out there to find the facts, figures, and hidden treasures about animals, science, and the environment. If you're an idea seeker, generally curious, or like to learn novel things then this is the newsletter for you.