To date, the animal rights movement has been predominantly preoccupied with the Global North. Both Sentient Media and Million Dollar Vegan believe the issues we face with our global food systems require a global solution which is why they have decided to come together to support the next generation of animal advocates.
In 2021, Sentient Media launched a Social Media Fellowship Program, funded by VegFund, in an effort to reach a more diverse audience with digital content increasing transparency around animals caught up in our food systems.
Social media is a powerful tool in behavioral change when used effectively. Exposure to "non-shaming" social media content around animal suffering encourages modifications to meat-eaters' diets and plants seeds for future change. Faunalytics published a report on the role of social media in creating this change when omnivores are targeted, and overall, the social campaigns studied resulted in modifications to dietary habits by meat-eaters.
But how can we make sure that social media transcends the screen and turns into in-person transformation?
Non-profit journalism organization Sentient Media specializes in digital content and reporting and reached 4.2 million readers in the last 12 months, while Million Dollar Vegan specializes in educational media campaigns and food giveaways, pledging to serve one million free vegan meals across the globe each year.
Earlier this year, Sentient Media selected 10 high-impact Fellows from 10 different countries to take part in specialized social media and leadership training. After training, each Fellow recruited 10 volunteers to take through the training, meaning the Program directly serves over 100 emerging animal advocates at any given time. Once they have completed the training, each of these Fellows and volunteers will have the opportunity to organize and run a vegan food giveaway with Million Dollar Vegan, wherever they are based. Million Dollar Vegan will provide them with resources and guidance on how to execute a giveaway event and how to document its impact. Through the event, they'll have the opportunity to put much of what they've learned into action and find out how effective they can be at engaging omnivores in a positive and productive way.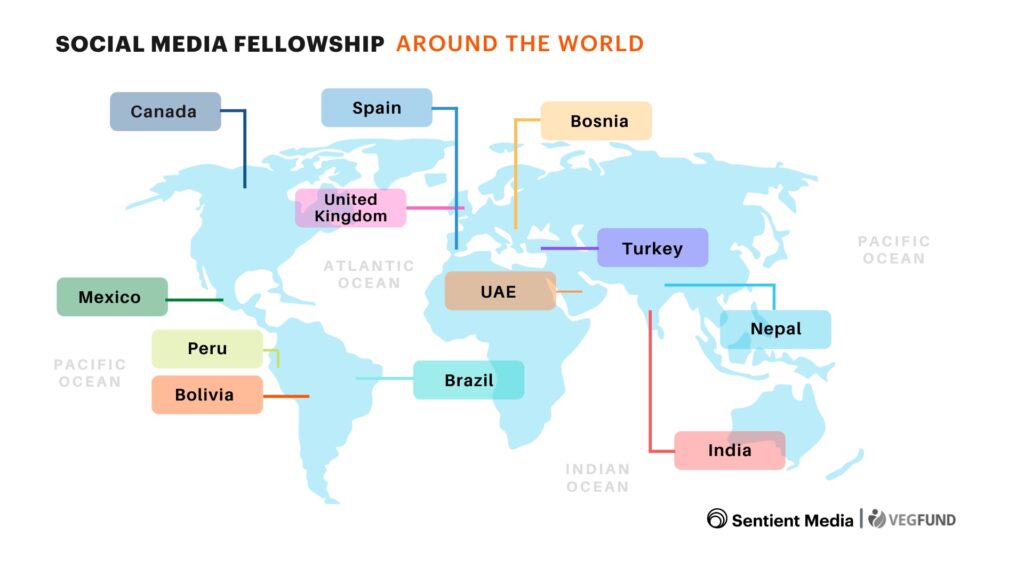 By combining online experiences with in-person food giveaways, together, we're building a more diverse and equitable animal advocacy movement and creating the potential to serve over 25,000 vegan meals across the globe with trained advocates who are ready to share their knowledge and experiences with the hundreds of people who attend the giveaways.
One Fellow, Matilde Nuñez del Prado, has already taken advantage of the opportunity with Million Dollar Vegan and helped share 250 plant-based meals and 1,000 vegan cookbooks in Bolivia.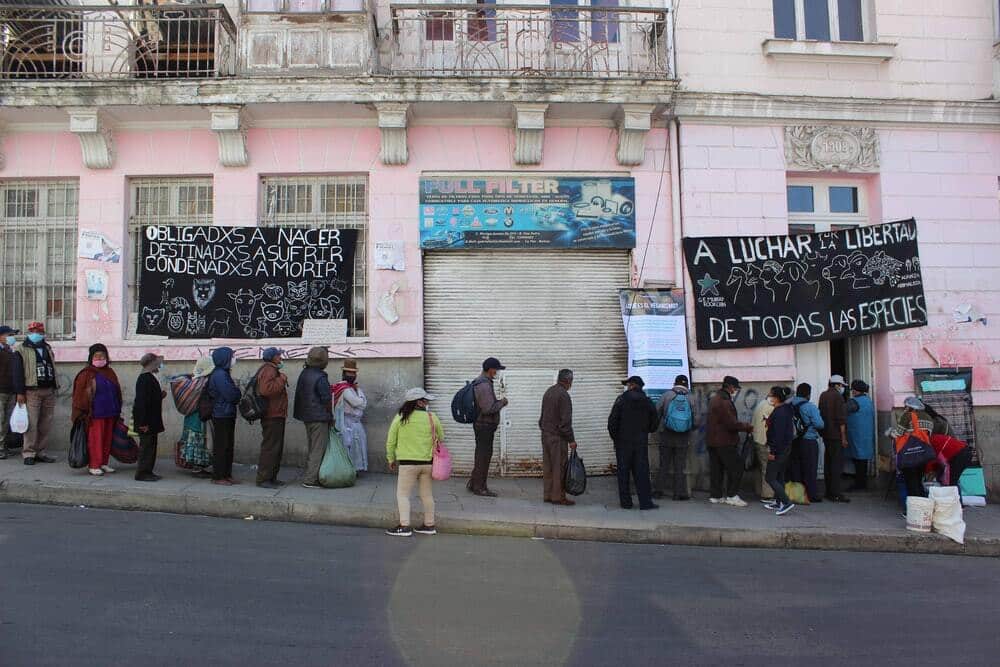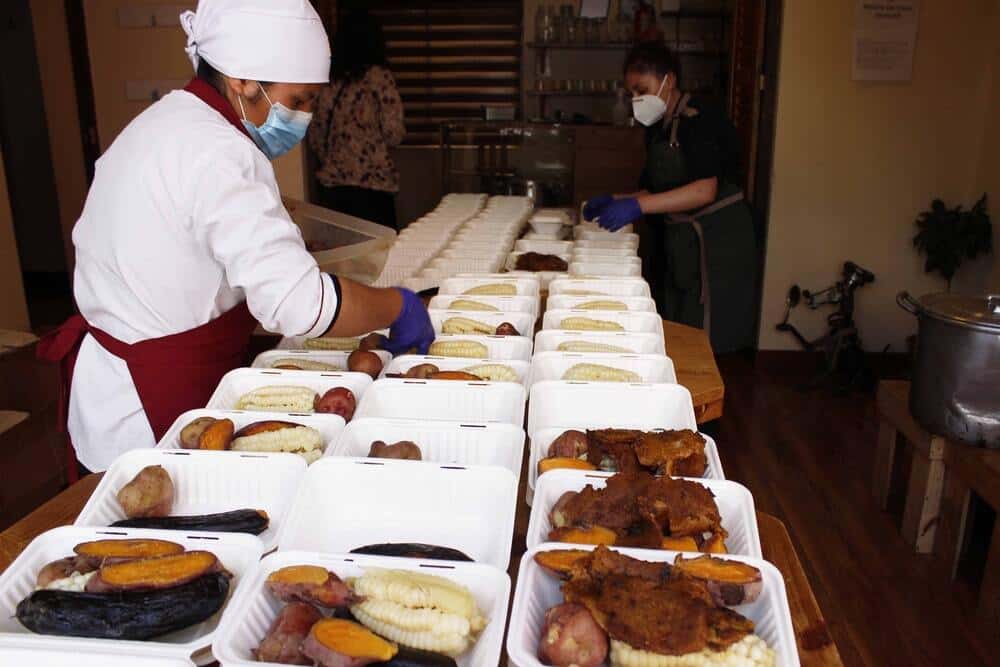 By combining online and offline experiences around the globe, we're confident that we'll reach more people, have more meaningful conversations, and ultimately empower people around the world to build a better future for our planet, and the health and longevity of all life on earth.
If you would like to apply for Sentient Media's Social Media Fellowship, click here. To learn more about Million Dollar Vegan's food aid program, click here.