The role of animals in our food system is underrepresented in much of the media, but as an independent news organization, Sentient Media works to bring their stories to a wider audience.
In one short, very strange year, Sentient Media reached over 25 million people. Your support pushes our impact further.
Here is a quick look at Sentient Media's impact this year: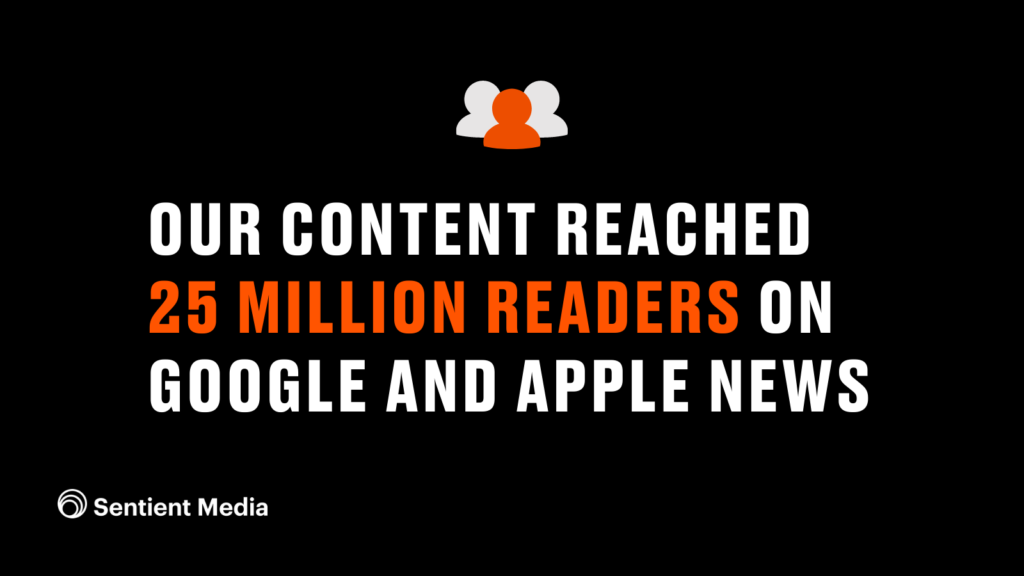 What the meat, dairy, egg, and fishing industries aim to keep hidden, we bring to light. Billions of sentient beings are suffering around the world so that a handful of companies, and an even smaller handful of corporate executives, can profit.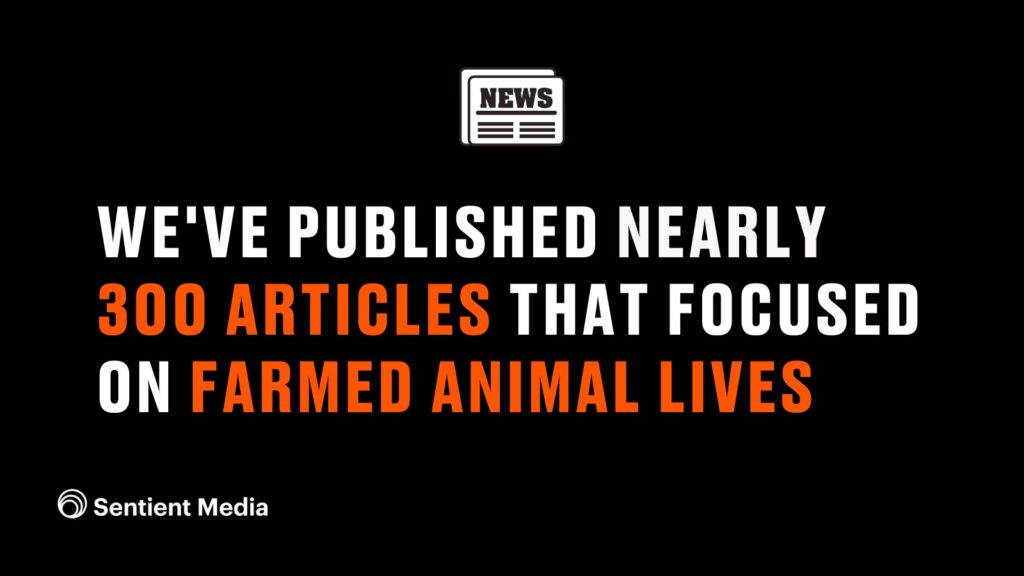 From the plight these companies inflict upon animals, to the world-changing effects of the sanctuaries where rescued farm animals have the chance to live out their lives free from harm, we are covering their stories and more. In fact, we have published nearly 300 articles this year—and we're showing no signs of slowing down.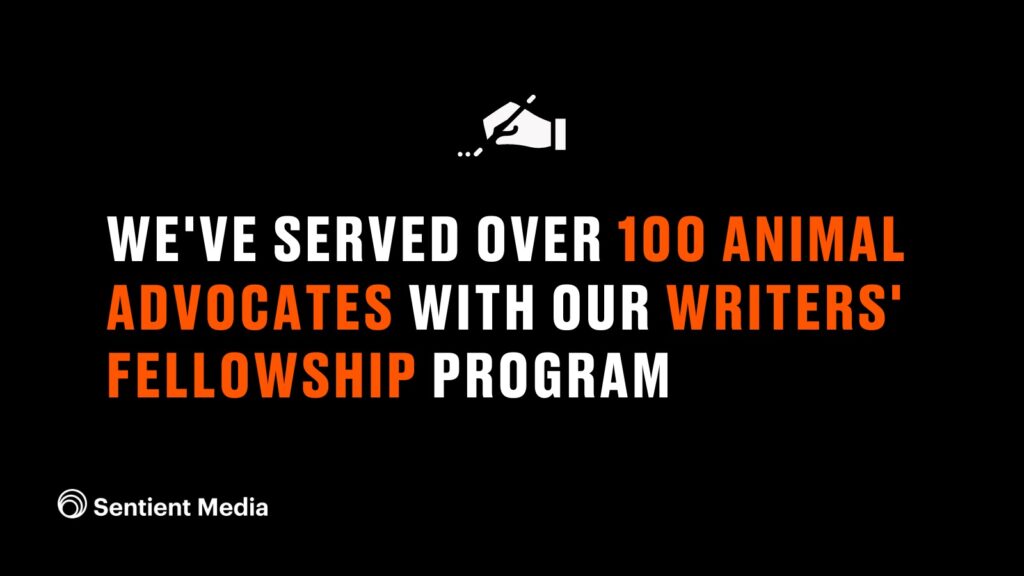 Humans, too, are caught up in the industries where those in power too often neglect the basic human dignity of the essential workers they employ. We are telling their stories. As we have shown in our extensive coverage of COVID-19, corporate greed has continued to shape the industry, even in the face of a deadly pandemic that has left tens of thousands of meat plant employees vulnerable and unprotected, working long hours in conditions conducive to the spread of the deadly coronavirus.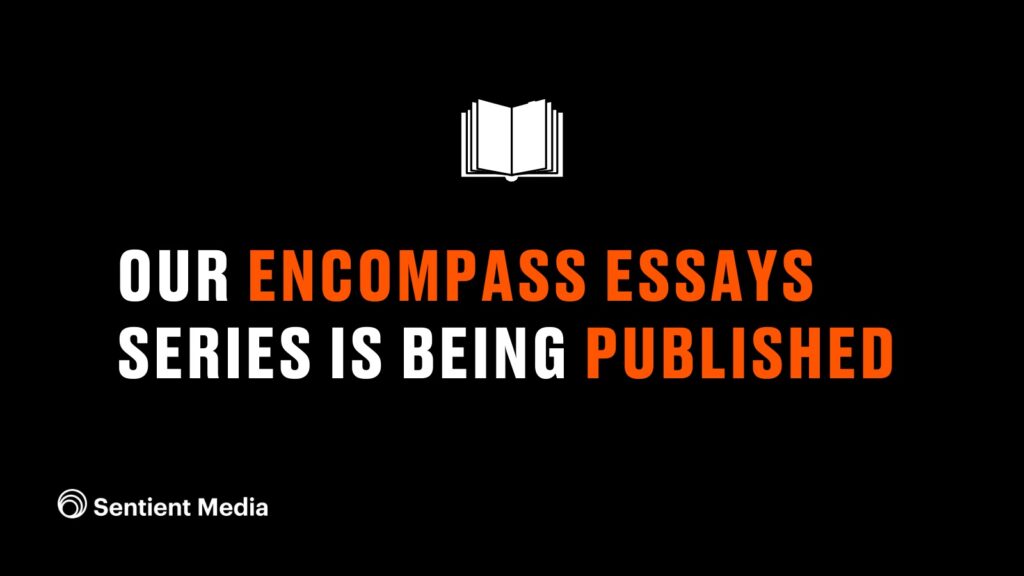 We believe that we are stronger together. That's why this year we teamed up with Encompass and Our Hen House to bring you the Encompass Essays, a collection of essays written by farmed animal advocates who are committed to exploring and prioritizing racial diversity, equity, and inclusion as we work to create a more just animal protection movement. We are incredibly proud to announce that the collection will be published with Lantern Books in September 2021.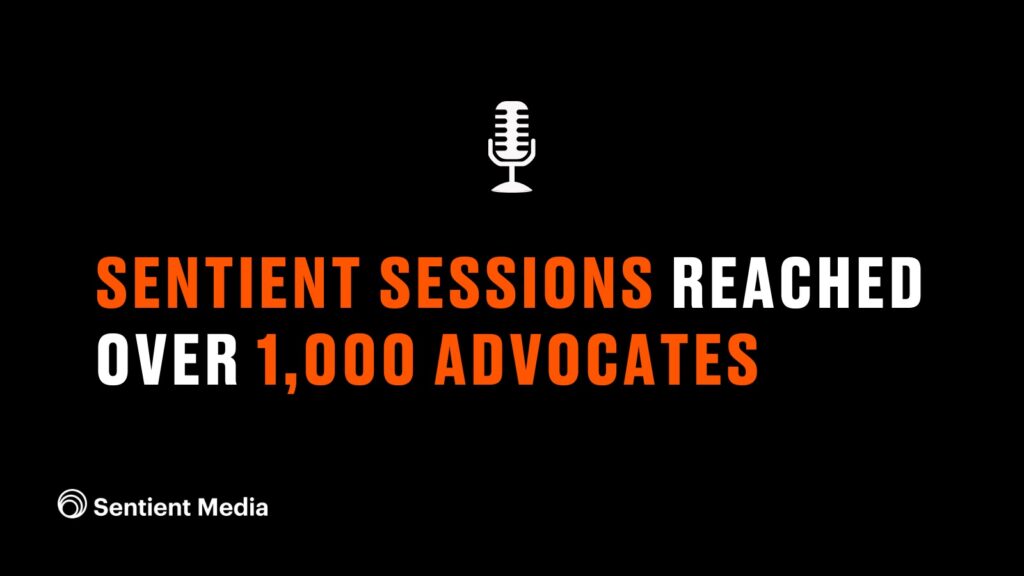 We also launched Sentient Sessions, a monthly speaker series featuring the expertise of journalists, editors, and undercover investigators, and helped more than 100 writers get published through our Writers' Fellowship Program.
Biggest Stories of 2020:
You Make This Possible
This year, it seems like everywhere we turned, someone was there to pick us up and lend a helping hand. We are immensely grateful for your support in all its forms, and we are extending a hand to communities around the world to help us root out racism, speciesism, and injustice in all of its forms.
You can be sure that the team here at Sentient Media will continue on our mission to drive awareness of the food system and the many ways in which it impacts animals, the environment, public health, and at-risk communities.
Your support fuels the work of our journalists, videographers, digital specialists, and volunteers. Each and every day you choose to support Sentient Media, you help us guide and empower emerging writers and freelancers, cover in-depth investigations and breaking news stories, and help get our reporting in front of a larger audience.
Each donation—no matter how small—helps us put the facts about industrial animal agriculture on the first page. From all of us at Sentient Media, thank you for your ongoing support. You strengthen our work and help us spread the truth. 
Ways to Support Us
At Sentient Media, we are dedicated to helping others make an impact for animals, humans, and our planet.
Here are a few ways you can help us:
1. Donate
By supporting our work, you'll ensure that unique stories about animal existence will continue to reach readers and viewers who otherwise may not be reached. Every dollar raised helps us report the truth.
2. Volunteer with us
Help us spread our message even further while gaining knowledge and experience as a part of our editorial or social media team. Apply now.
3. Make us your Amazon Smile charity
Holiday gifting? Just shopping? If you use smile.amazon.com and choose Sentient Media as your charity, we will receive a 0.5% donation from each transaction. Click here, it only takes a moment.
4. Start a Facebook fundraiser
We are stronger together, so inspire your friends to lend their support, too. Click here for easy setup.
5. Share the love
Follow us on Facebook, Twitter, Instagram, YouTube, and LinkedIn.