The grouse shooting season began August 12 in the U.K. and tensions between hunt saboteurs and shooting enthusiasts are high. Activists from across the country gathered to disrupt the glorious twelfth — the first day that red grouse can be shot. Other large shoots were also unable to take place due for another two days due to disruption caused by saboteurs.
Over a four-month season, red grouse are shot while taking flight after being flushed by beaters. Though there is no comprehensive study to show an average killed yearly, one report states 700,000 were killed in one year alone.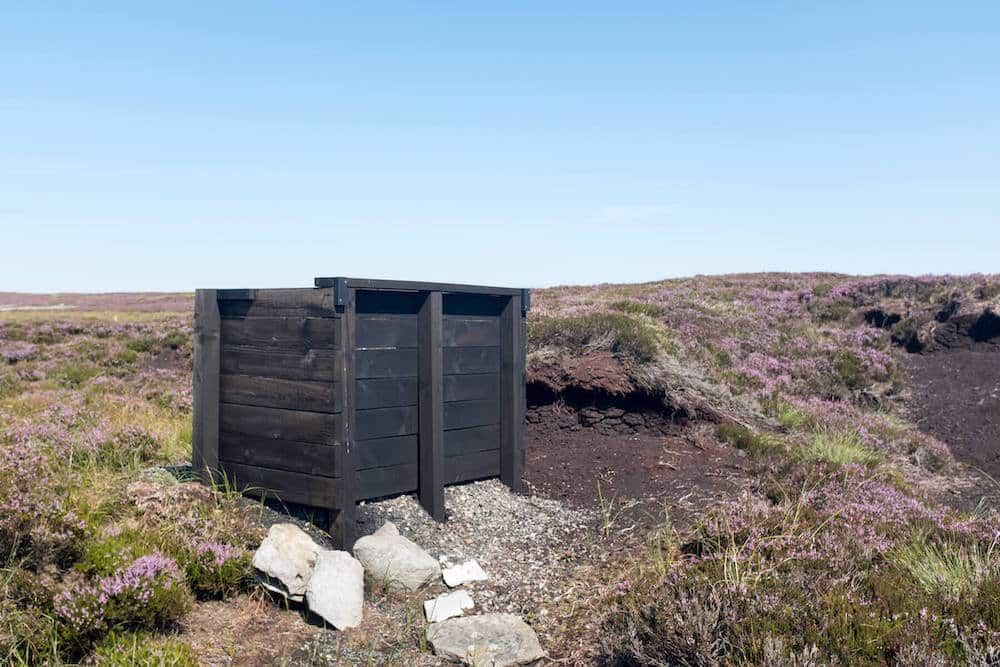 Shooting predominantly takes place in the north of England and in Scotland on heather moorland. Last year, Rewilding Britain reported that over 1300 square miles of government-funded national parks in the U.K. are used for shooting, though another report estimates that the total usage of public and private land could exceed 5000 square miles.
Feeling the Heat
Unlike pheasants and partridges, which are largely imported from Europe and then reared in captivity, grouse are wild. These native birds rely on shorter young heather shrub for the bulk of their diet and taller, older heather for nesting. This flowering plant can live for over twenty years, but is less beneficial for red grouse as it becomes tough with less leaves and flowers.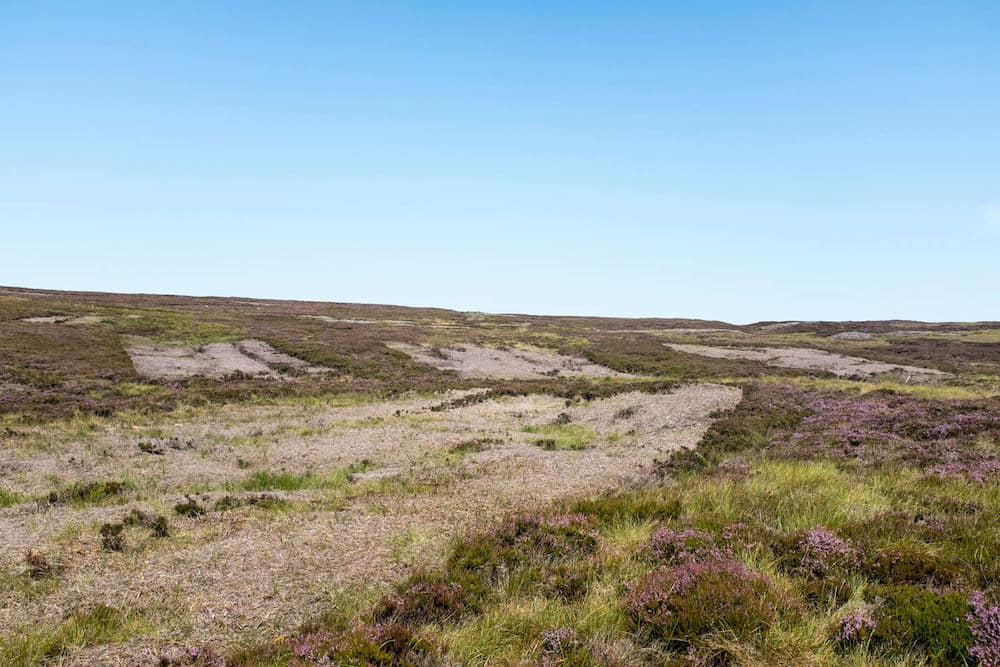 To maintain a consistent beneficial crop, the vegetation is managed by gamekeepers through controlled burning. But this method of topographic management frequently leads to fires that can become out of control.
In 2020, Natural England published a report linking wildfires to the burning of heather, linking 68 percent of wildfires in the uplands to land management burns. While that data can be somewhat misleading, as the report also states that only 10 percent of upland wildfires had a recorded cause of ignition, the burning of landscapes does come with risk, and there are alternatives.
Controlled burning also has environmental implications. According to a five-year research project carried out by the University of Leeds, moorland burning degrades peatland habitat, reduces biodiversity and increases the risk of flooding. Other research also links vegetation burning to flooding. An example of this can be seen at Walshaw Moor, a grouse shooting estate, and the flooding of Hebden Bridge and Mytholmroyd.

In 2020, three major landowners banned the burning of heather. Despite the blow to the shooting industry, this method of management still continues on a large scale. Between October 2021 and April 2022, there were over 1,200 incidents of burning on grouse moorland including 191 reports of suspected illegal burning, according to Wild Moors. The U.K. government banned the burning of deep peatland in 2021 but has failed to protect what are often called England's "rainforests."
A comprehensive report by Natural England estimates that 260,000 tons of carbon dioxide are released from vegetation burning on peatlands every year.
No Opportunity to Thrive
Red Grouse are ground-nesting birds, which makes their chicks and eggs vulnerable to predators. As shooting estates intend to maintain a large and consistent population of birds to shoot, they carry out what is termed predation. In reality, this means to trap and kill any wildlife that poses any threat to the rearing of game birds. Though no study has been undertaken on grouse shooting estates in England, the findings of a field study revealed the scale of predation in Scotland and states that as many as 260,000 wild animals are trapped per year, half of which would be non-target species. Snares, which are widely used, are described by campaigners as "cruel and indiscriminate" and have been documented catching domestic pets, farm animals and have been used to target legally protected species such as badgers and birds of prey.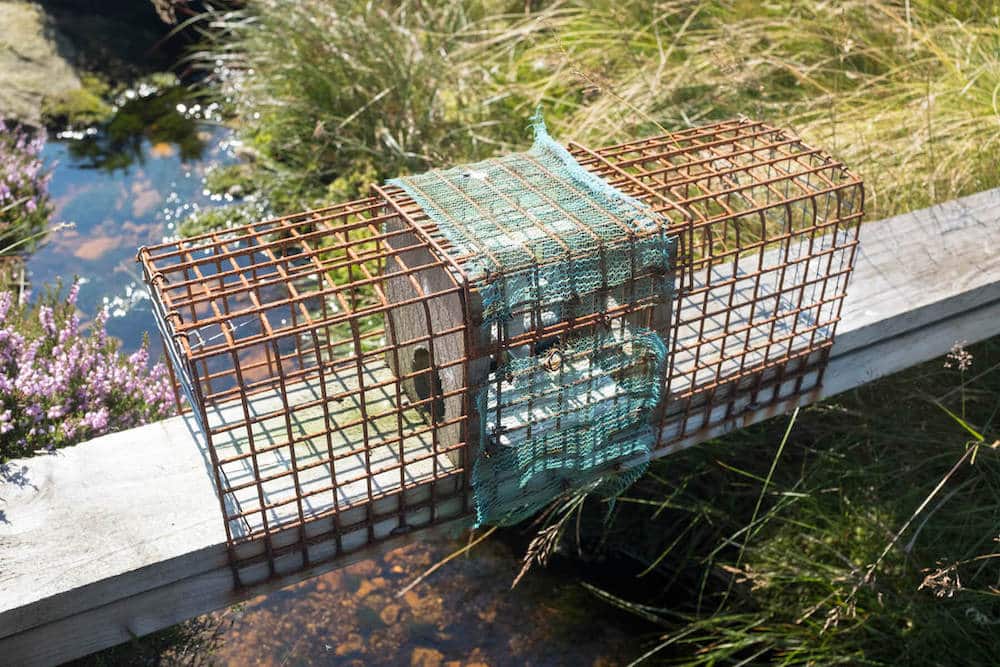 Governing bodies within the shooting industry acknowledge the persecution of birds of prey on grouse moors and do provide alternatives to killing legally protected birds. However, the dominating view is that they are still a threat to the industry and, subsequently, remain victims of the industry, as documented by Raptor Persecution UK. Infact, it was recently revealed that this persecution had reached record levels. This is arguably because, as environmental campaigner and writer Mark Avery states, it is an "easy crime" to carry out and get away with.
An Industry in Trouble
In March 2020, Boris Johnson, U.K. prime minister at the time, announced a mandatory lockdown of the country due to the escalation of the COVID-19 pandemic. Once confirmed cases of the virus lowered to a safer level, the "rule of six" was introduced which gave the public an opportunity to return somewhat to normality. This new rule, however, wasn't applicable for hunting as well as shooting, causing outrage after it was revealed that the prime minister accepted a hand-out worth £15,000 from David Ross, who owns two grouse shooting estates.

Adding to the shooting industry's bad public image, it is believed that gamekeepers on grouse shooting estates used lockdown as an opportunity to go "on a killing spree."
The presence of predators is only one factor in the prosperity of the red grouse breeding season. Unfavourable weather conditions during the winter and spring resulted in significantly low numbers for the upcoming shooting season in 2021. On reflection, this is considered to be the worst grouse season since 1995 and is likely to reflect on this years shooting season, where numbers of grouse are projected to be as low as 10% in some areas.
An Alternative Future
The rules and regulations set by the shooting industry and protective laws put in place by the UK Government, though minimal, are often defied. With such disregard for the environment and its inhabitants as well as lack of consideration for local communities, it is no surprise that people call for the shooting of red grouse to be banned. Until then, there are those who will continue to take action to disrupt and sabotage this activity carried out by so few. As a recent report concluded, shooting and other extractive activities are far from the only use of moorland, and it is entirely feasible to transform them into healthy habitats that are both environmentally and economically-sustainable.
This piece has been updated.



Aidan Frere-Smith
Aidan is a photojournalist and documentary photographer based in London.