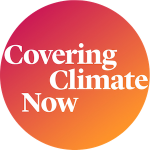 This story originally appeared in Green Queen and is republished here as part of Covering Climate Now, a global journalism collaboration strengthening coverage of the climate story.
David Yeung is the undisputed king of Asia's plant-based movement and the founder & CEO of the Green Monday empire, which has had explosive success in pioneering the vegan movement across the region in recent years.
The world is still suffering due to the ongoing COVID-19 pandemic. Beyond the devastating numbers of infections and deaths all over the globe, the months of social distancing measures, massive economic fallout and a nosedive in daily activities have left a significant impact on everybody, not least of all food businesses.
Hong Kong-based media company, Green Queen, spoke with Yeung about what it feels like to have been so ahead of the curve, marking 8 years of Green Monday, the challenges that Green Monday and the broader food and beverage industry have faced due to the pandemic and what lessons the world will (need to) learn in order to bring about a safer, greener and kinder future for all.
GQ: First of all, we want to say a huge congratulations—it's been 8 years since you started Green Monday! How does it feel and how have things changed?
DY: Yes, April 22 is going to be our 8-year anniversary. It is just so surreal, honestly. A lot of people say they don't believe we are only 8-years-old. So many people come to me saying there is just no way Green Monday has been around for a few years! And what that really means is that people see what we've done, and it reflects the big changes that have happened in society since.
When we started out, no one really knew what we were talking about. When we presented Beyond Meat to supermarket buyers around 3 years ago, we were flat out rejected. They didn't listen to us and thought there was no market for it. Now, alternative protein is really hitting the mainstream. So we're so grateful that this change is in fact happening right now, and that Green Monday as a team and organization is clearly on the right track. It's a very surreal feeling.
GQ: The world is unfortunately in the midst of a pandemic. How is the food and beverage industry being impacted by COVID-19?
DY: All retail and all food and beverage are facing an unprecedented crisis. We are talking about no tourists at all. Restrictions on how many people can gather and sit together in restaurants. This is hard. There are a lot of stories out there already of many businesses not being able to open at all, and some have lost 80 or 90 percent of customers, if not already 100 percent. It is ridiculously difficult right now.
GQ: What about Green Monday specifically and what has your company done to adapt to current circumstances?
DY: Just like the rest of the food and beverage industry, we have been hit very hard as well, especially regarding food service. We've had to adapt by increasing food deliveries, trying to find more ways for people to order-in. Our Green Common restaurants have also been offering 50 percent discounts on certain menu items to keep the traffic coming, to give people a reason to come in.
We are lucky though to have a diversified business model. By default, every Green Common store is half foodservice and half retail. So with more people staying at home, our grocery retail side has picked up. People are in fact buying more than they need, which has helped to offset part of the downturn. Of course, this offset is partial—we are talking about severely low activities in general.
We are also lucky to be doing distribution to supermarkets – and that has really skyrocketed. Our point-of-sales have increased dramatically. We had already planned to roll out products at many more retail stores in Hong Kong anyway, but it happened to coincide with the pandemic, which has led to a surge in our retail channels. On that front, because more people are buying ingredients to cook at home, our sales are up 77 percent.
Since the end of last year, our online e-shop had become more mature and more people were visiting our site, which again coincided with the timing of the pandemic and kept some of our sales up. In general, it is our diversified model that has helped us partially weather the storm.
GQ: Do you have any advice for other food and beverage businesses to try and survive this period?
DY: Certain types of restaurants will be able to do better, such as pizza businesses as they are already heavily delivery-based. Some kinds of foods are also more delivery-friendly than others, and that is a direction to consider. With Earth Day and Earth Month happening, we at Green Monday have been partnering with a lot of restaurants and this helps to give consumers a reason to come out.
These past few months have been a huge test, and unfortunately, there is just no hiding the fact that many businesses won't make it. Not just food and beverage or retail but all types of businesses—it is an extremely difficult time for everyone.
GQ: The pandemic has exposed the dangers of the wildlife industry. What about the broader link between our broken food systems and coronavirus?
DY: This time, with this COVID-19 pandemic, the link happens to be wildlife. But what the history of pandemics and infectious diseases shows us, is that there is a connection between our relationship with animals. We just don't know when and what the next disease will be. There needs to be some deep form of re-examining of our entire food system.
GQ: Recent headlines about the crisis have emerged and pointed fingers at "wet markets" and have confused them with wildlife markets. What is your opinion on this?
DY: I think in the West, they don't have a concept of what a "wet market" is. And of course, many have never seen a wildlife market before. Now obviously, the number one thing that must be restricted going forward is how governments regulate wild animal sales. And in wet markets, overall hygiene and handling of animals.
GQ: Do you think that this pandemic crisis will bring down animal agriculture?
DY: In the West, plant-based is already ramping up momentum regardless. But this crisis can be an even bigger catalyst to ramp up plant-based and reduce animal agriculture.
In the case of Asia, the influence will start from consumers, and they will bring it back to the industry and the government. But I don't think it is just the pandemic prompting the change. What will have a huge influence on the restructuring in Asia is the ongoing African swine fever, avian flu, and the latest shrimp virus. This will force the industry players and governments, [there is] no choice but to re-examine the system. It's a combination of all these viruses, a galore of diseases. It's obvious that the universe is sending a signal to us.
GQ: The pandemic has also affected the global food supply chain, from travel bans to export restrictions. Will people wake up to the dependence on imported food and will it revive local and regional produce, even in a city like Hong Kong?
DY: A city like Hong Kong has its own geographic limitations, but from a regional standpoint there will be a greater focus on sourcing in a dependable way. Shortening the distance and reducing the variables in the value chain will be key. Does this mean we won't have imported food? No, unfortunately, I don't think so. But I believe that greater emphasis will be placed on regional or local produce.
GQ: Moving away from the plant-based realm, and speaking as a business leader, what changes will businesses have to make to their operations now in order to succeed in the future?
DY: We need to be very nimble. The world is changing so fast and all these uncertain external factors are happening every day. In Hong Kong, of course, we have had our share of disruptions over the last 10 months. So this is number one—to be able to adapt to highly uncertain environments.
Secondly, no matter how aggressively you plan, you need to think about the worst-case scenario. It's not always as rosy as you want it to be. The next time may not be a coronavirus pandemic. We know that there is climate change. While the Australian bushfires now seem like a whole lifetime ago, it was a sign of dramatic disruption and that change needs to happen.
So planning and thinking in a diversified way will position your company for when a crisis comes, no matter which direction the crisis comes.
GQ: In terms of plans for Green Monday, does the coronavirus change what you have in store for the company or will it work to accelerate your cause?
DY: We are on a very fast trajectory anyway. But now it has become even more obvious to the world that change must happen faster. In that sense, I believe there will be a general awakening. There will be a lot more people who are now looking for the right thing to buy, consume and so on. And from this, it will accelerate the development of the plant-based industry. It has to happen—when you have something this dramatic a crisis, it will change people in quite a fundamental way.
We can already see shifts happening. In the United States, for example, people were stocking up on oat milk and vegan meat alternatives. We also recently commissioned an Ipsos survey amongst Hong Kong's young people, which found that 1 in 4 are very likely to reduce meat consumption due to the coronavirus pandemic. This is hard evidence that plant-based, while it had already undergone explosive growth, the crisis has solidified its trajectory forward.
GQ: Do you have any advice for individuals out there who still want to make a difference in important environmental issues such as climate change whilst having to stay at home?
DY: Technically, being at home from an environmental standpoint is a great thing. We are doing a lot more video conferencing, minimizing traveling or completely stopping air travel—this is reducing our carbon footprint.
But it is also an opportunity—everyone now knows that human beings can be shut down by nature, at a snap. It isn't just diseases, it is also climate change. And people know that the need for solutions is higher than ever before. And I believe that as long as people set their minds to it, if they want to make a difference, they will.
Even now, more people are writing to me seeking advice about how to switch to a greener career. You can also change your diet. Just as simple as eating healthier, eating more plant-based, going Green Monday and then every day of the week after that. That's going to make a big difference for climate change.
GQ: Many of us are using this time to reflect on our priorities. What are some of the things you are personally grateful for amidst the crisis?
DY: I am grateful for being a contrarian 8 years ago! So that today, I can speak to you and give solid recommendations to your readers on what we can do. I am grateful for the 8 years that our team has put in, both the perseverance and courage to do what we believe in, which is the science. This is what led us to build a company that is diversified enough to somewhat weather the storm right now. A lot of companies won't be able to survive this mega-crisis and the world economy is going into recession, deep recession or perhaps even depression. So to be in a position to truly offer solutions to people and for us to be at this point where we can make a solid difference, I am very grateful for that.
GQ: Our final interview question is always "team rice or team noodles?" but since you've already told us you're a noodle lover, here's another: what is your favorite noodle dish?
DY: Wow! Too many, how can I choose just one! I love yunnan rice noodles, I am a big fan of spicy food. I must say that I also love Hong Kong wonton noodles. Finally, I am a hopeless ramen addict – whether it is Korean spicy kimchi ramen or Japanese ramen. I have an addiction to ramen. Those are my top three.
Sally Ho
Sally Ho is Green Queen's resident writer and reporter.