The Raven Corps is a youth-powered nonprofit organization based in Portland, Oregon. High school and college-aged advocates empower other "Ravens" to promote a plant-based diet in the spaces they know best: their own communities. 
Advocating for a plant-based diet is a large part of what The Raven Corps does. The organization recognizes that factory farming is a leading contributor to the current climate crisis, and is able to see how a plant-based diet can counter this crisis. 
"We support, organize, and mobilize young activists, aged 14-22, who promote environmental sustainability and compassion through plant-based advocacy." 
In the beginning the Raven Corps was just two lunch-time animal rights clubs in Portland high schools. These clubs eventually evolved into Youth for the Voiceless, and now into The Raven Corps. Currently the Raven Corps has five Corps locations with four on the west coast of the U.S. and one in Australia.
Dedicated to making the world a better place for people, animals, and the environment, Ravens believe they are not the future of the movement. Instead, they believe they are the movement. They are here right now to make a difference as capable and innovative change-makers.
The Raven Corps strongly identifies with the bright and resourceful ravens that are living all around us, yet are often unnoticed and unappreciated animals. They feel that this apprehension is much like the general attitude toward young people. To combat this fallacy, the organization treats youth as capable activists and arms them to carry compassion into their communities.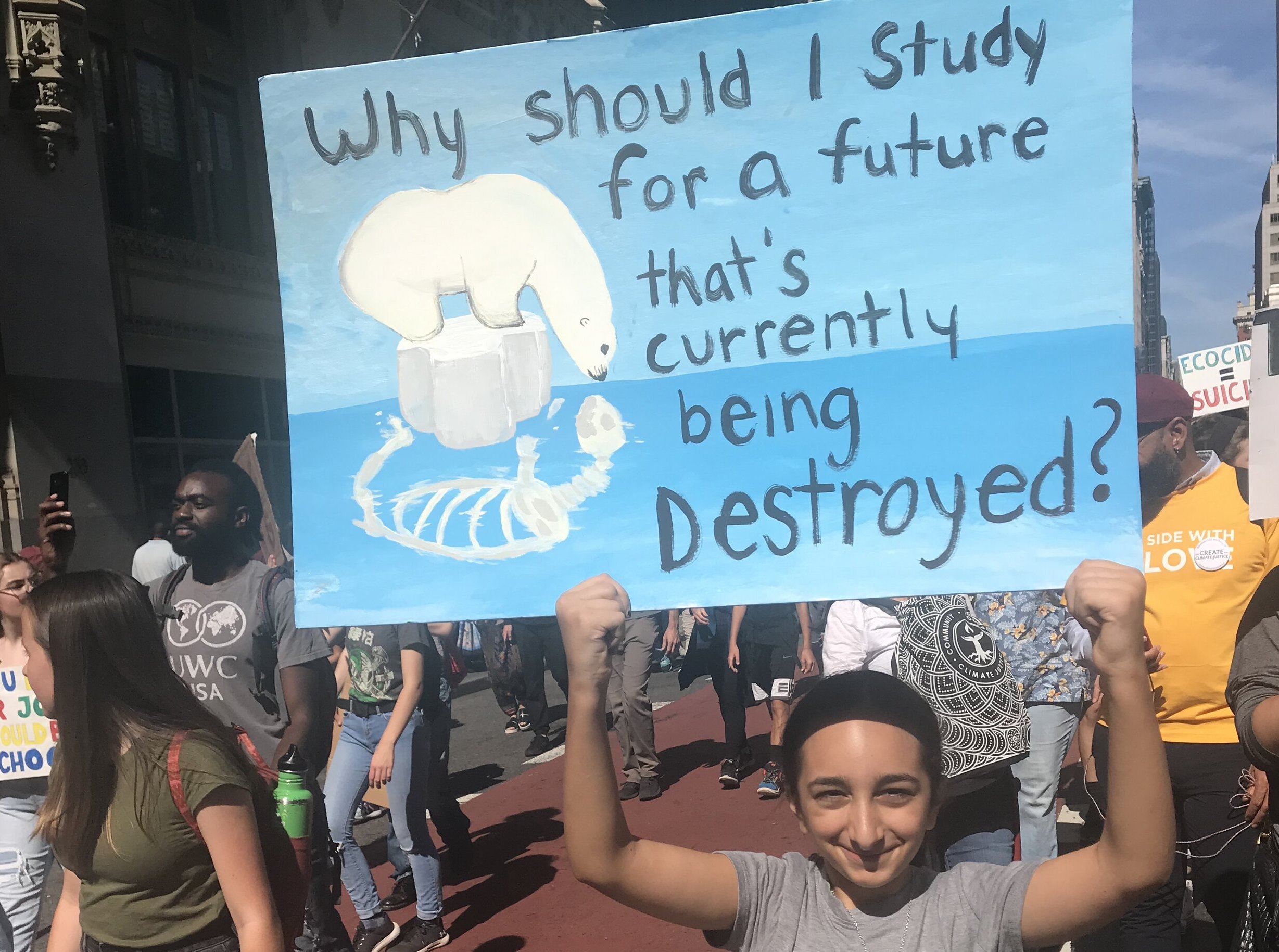 Each month The Raven Corps features the story of a different Raven. November's Featured Raven is 13-year-old Erin Ersoy from New York. Erin is a cancer survivor who went vegetarian after giving a convincing presentation to her parents and her pediatric oncologist to allow her to change her diet. Since becoming vegetarian, Erin has brought Meatless Mondays to her school, inspired others to change their diets, and even held numerous protests. 
Erin is just one of many Ravens who is making a palpable impact for the future. 
While speaking at the 2019 Animal Rights National Conference, Lead Ravens Cami, Melissa, and Sophia said the following during their presentation on teen activism: "We created this [The Raven Corps] as an inherently inclusive organization, and put a lot of careful consideration into what that truly means in regards to youth activism."
Ravens are advocating for some of the most complex issues of our time: climate change, animal welfare, ocean depletion, environmental racism, and public health. These issues will not be solved overnight, but due to the diverse actions of Ravens, solutions are being brought to the forefront each day. 
Ravens put on a multitude of different communal events in the hopes of fostering an environment where young activists can come together and share their visions for a better tomorrow. These events include outreach at vegan festivals, participating in climate strikes, holding cooking classes, volunteering at local farm animal sanctuaries, among many others. 
The organization was even able to facilitate a youth-based, interactive workshop for Gen Z advocates during the 2019 Animal Rights National Conference. The attending Ravens shared insightful tips for the future of activism based on their own experiences. 
In addition to face-to-face, communal activism, The Raven Corps utilizes social media as another form of outreach. Through contests and giveaways they engage with those interested in learning more about their mission, in turn spreading awareness for the issues they are working to solve. 
Holistically, The Raven Corps feels that outreach is a vital component of activism because it gives them the opportunity to listen and support others on their own mission to help animals and the planet. 
"Changing today so we have a tomorrow" is a prominent slogan that reminds Ravens what they are working toward. Currently youth activists who would like to get involved must find a Corps in an already existing location. However, coming soon, Ravens will be able to launch and lead Raven Corps in other locations. 
The Raven Corps is growing and they need your help. If you are an adult there are numerous ways you can still contribute to a Corps near you. And if you are a young activist, you can get involved today.
Visit The Raven Corps site now to create a better world for animals, people, and the environment.