Last month, Sentient Media's Lead Reporter and Editor Matthew Zampa sat down with activist and author Justin Barker to talk about his new book, Bear Boy, a one-of-a-kind coming-of-age story about how two bears inspired a teenage boy to turn his passion for rescuing zoo animals into a lifetime of advocacy. With a foreword by Jane Goodall, this book aims to inspire the next generation of activists to question the role of animals in our daily lives and imagine a kinder, more inclusive world. Look for Bear Boy in independent book stores near you this June. You can also pre-order your copy today.
Matthew Zampa: Tell us a little bit about where you come from. How has your life experience shaped your activism?
Justin Barker: I was a middle-class white kid growing up in Sacramento, California. I felt very trapped in the suburbs and trapped by gender norms and bullying. And so I really resonated with the plight of zoo animals. The story of zoo animals and the insanity that captivity creates in animals was the thing that I instantly jumped on. I was like hey, there's a local zoo here. I'm going to go there every day and do what I can to help these animals. That was really the starting point for me.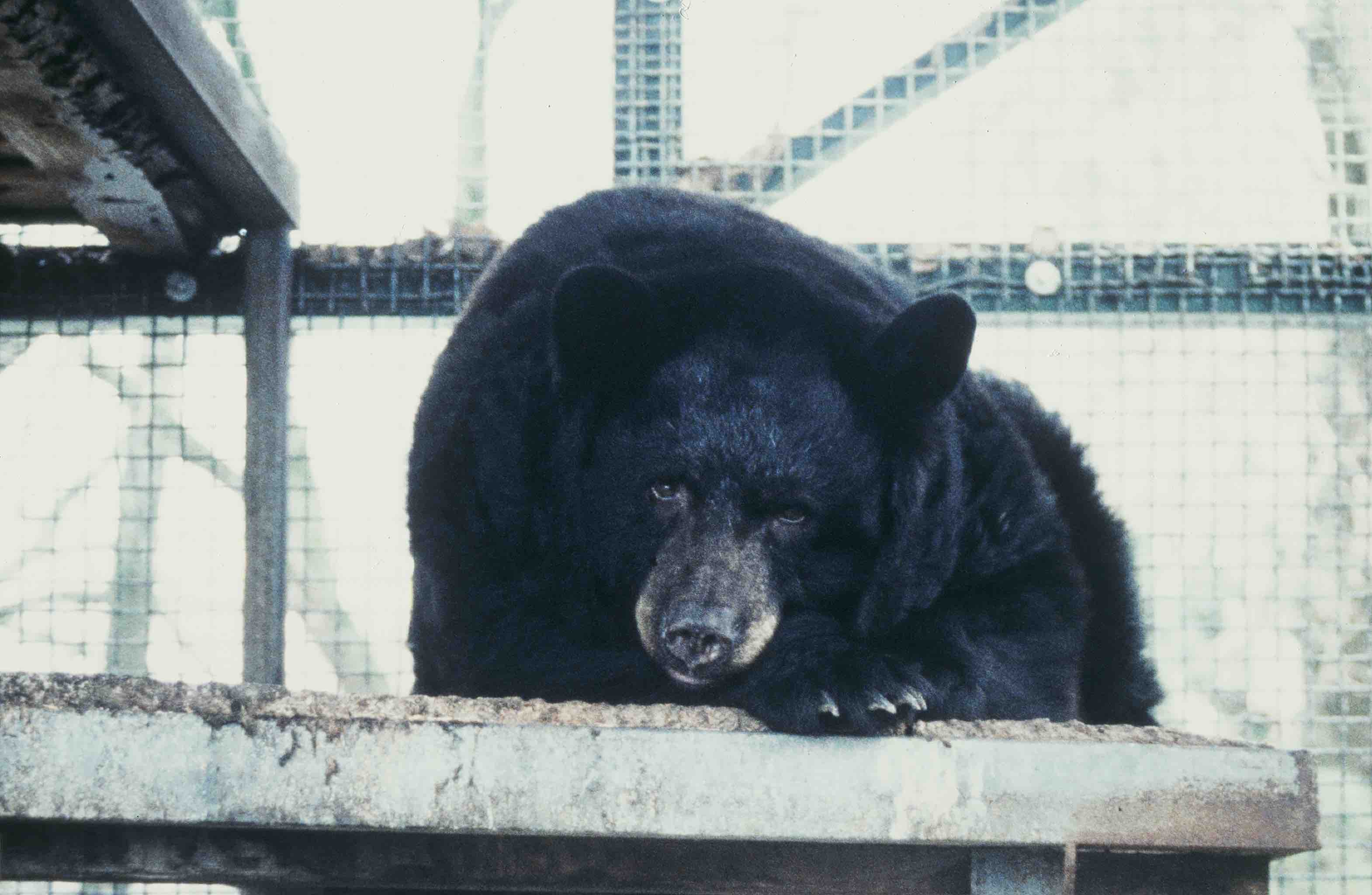 I spent most of my young adulthood in high school saving the bears. The media played a massive role in their relocation. Every time I landed on a national show or a magazine, thousands of dollars would flood in. And I was kind of blown away by the power of mass media and how the stories of the bears not only inspired people to write checks but also told a larger story about the trauma of captivity for animals. I really loved that.
MZ: What did your early career look like? Have you always focused on animals?
JB: I had this vision of being a TV journalist and being on TV and being able to report the news. But then I ended up at CBS News in London after I moved there to study. I started the day after September 11, 2001, and realized that I could not change the world as a TV reporter. So I quickly shifted and decided to do more documentary-style work.
In 2013, I ended up working as a producer for CreativeLive, which is a live online education platform that streams educational content to creatives. And I absolutely fell in love with the use of video to educate people and build community. Thousands of people were tuning in to our live courses and asking questions to the instructors. That was super cool. I worked with amazing instructors and I'm still doing that professionally.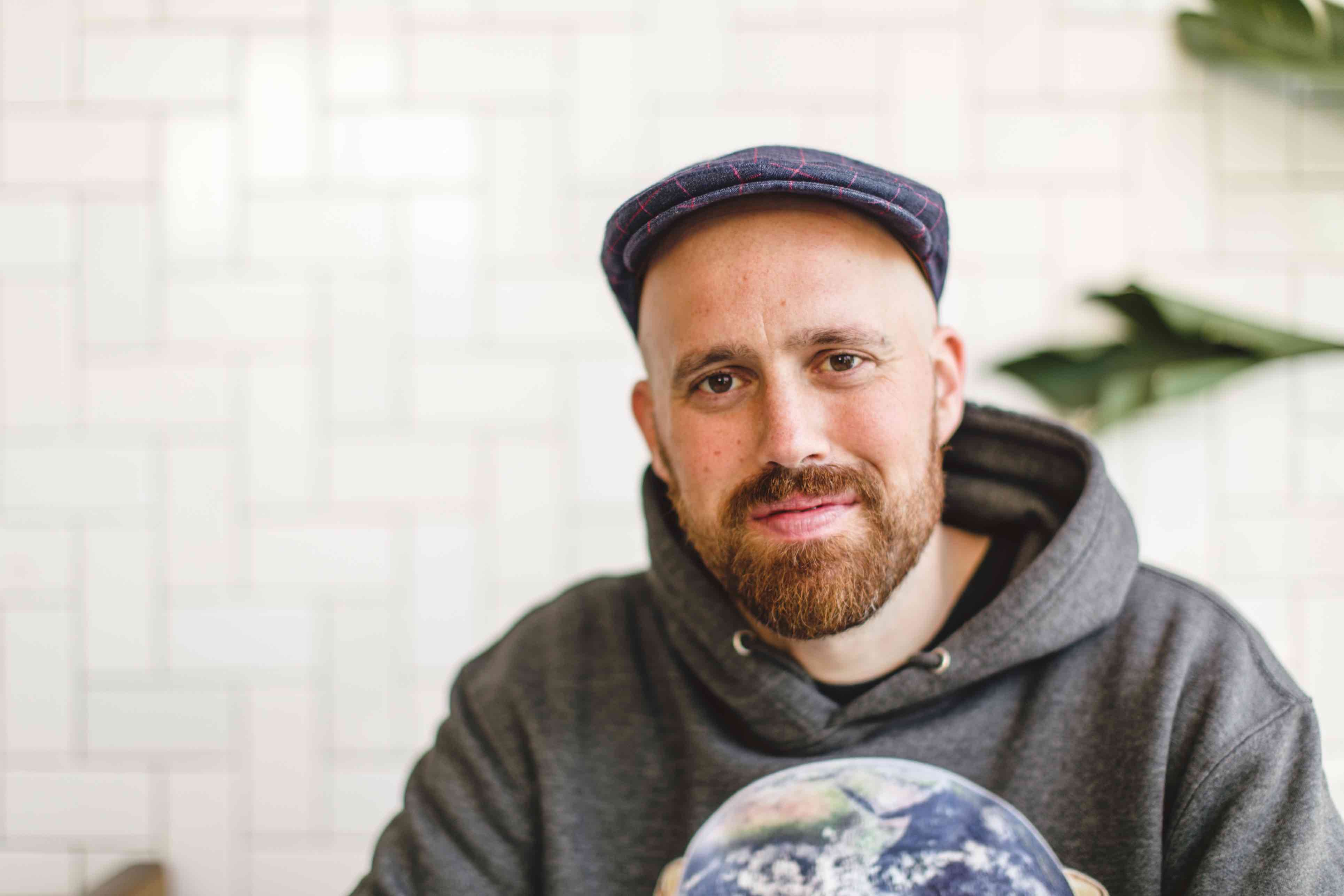 I've always continued my activism, but I was never able to make the connection between my professional work as a producer and why I feel like I'm here on this planet: to help zoo animals. That's why I am so happy to be sharing Bear Boy with the world, it's a perfect balance of my work as a storyteller and activist.
MZ: When did you decide to write the book?
JB: I was doing a 40-day meditation yoga session, and during one of the last meditations, they were like, "You have 12 hours to live. What would you want to say to the people that you love?" The drums started beating and getting faster as I got closer to the "end of my life." And the thing that just kept coming up for me was that I never helped another zoo animal. That was such a profound thought. So that's when I really started writing the book. It took me about 10 years to write, and it was quite a journey.
MZ: That is quite the journey. Who would you say Bear Boy is for?
JB: The reason I wrote this book was for the next Justin living in the suburbs, struggling. When I see how engaged young people are with all sorts of social issues, I'm like, we're going to be OK. But there are plenty of kids that are struggling out there, that haven't actually gotten into activism or are just sad about the world or their situation. This book is for them.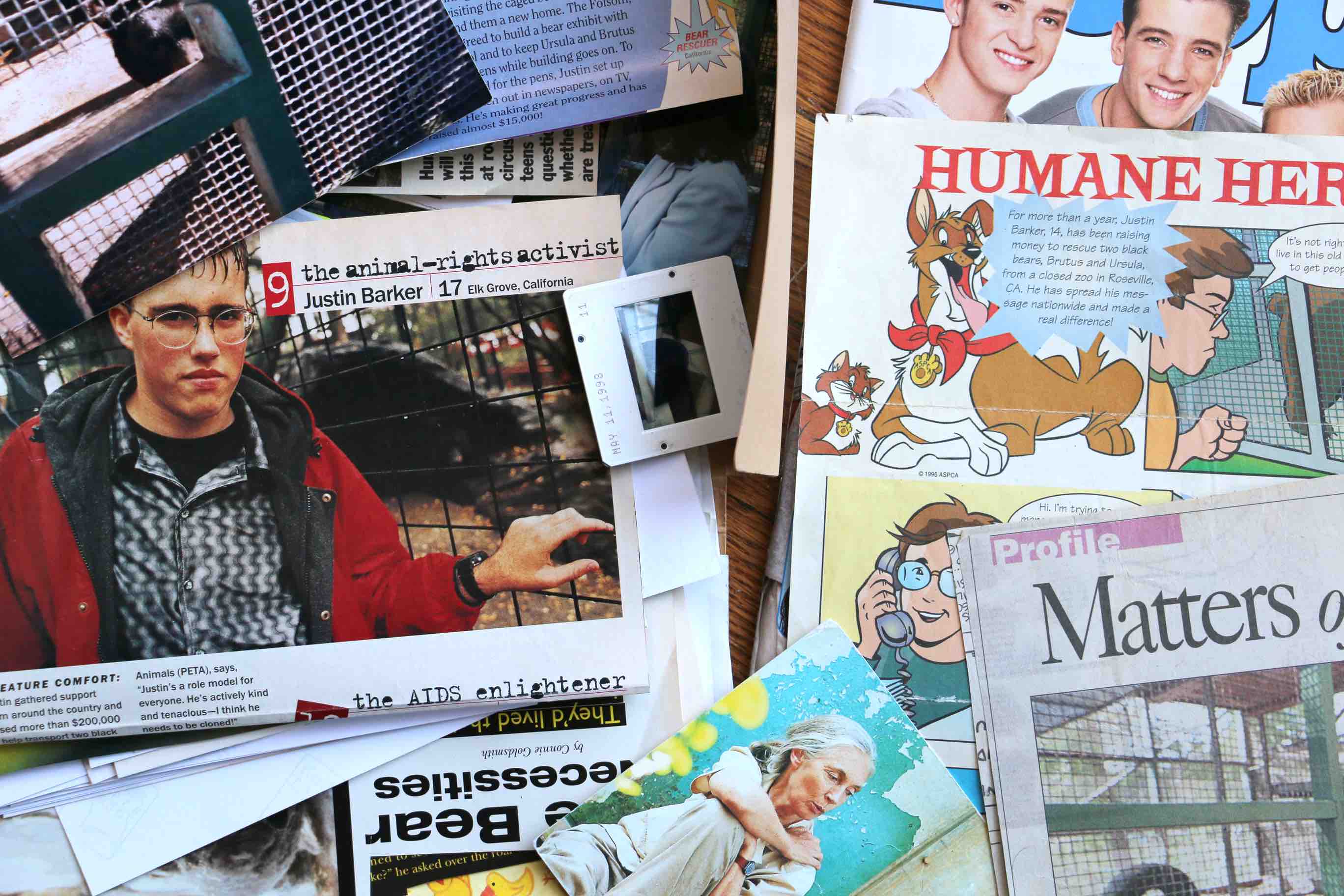 My hope is that a young person reads this and falls in love with the idea of animal rights and activism and getting involved. I hope they reflect on the problems with zoos, but ultimately, I hope it's an entry point for the future. The start of a lifetime of activism.
MZ: What first drew you to the bears? And how did you get the media interested in them?
JB: When I met Brutus and Ursula, they were living in horrible conditions that no animals should live in. It was just abysmal. The first thing that I learned was they were getting fed monkey chow. It felt like that was the first step I could take as an activist, so I called a journalist at the local paper and told them the story. I said I was really concerned about these bears and that I was going to bring a box of appropriate food for them to offer to the keepers as a visual way to show that they're getting fed monkey chow and this is what they should be fed. So I got some crayfish and a bunch of vegetables donated. That was the very first story about the bears. It was on the front page of the newspaper next to a picture of me, glasses on, mouth full of braces, holding this big box of food. By the end of the campaign, there were hundreds of stories told about the bears from media outlets all over the world.
MZ: What have you learned as an advocate working with journalists?
JB: Small stories matter. You can leverage them to get into bigger media arenas. For that first article about the bears, it was really about simplifying the story. I wanted people to know that the conditions were bad, so I gave them one example of why these conditions are bad and what needs to change. It worked. The story was on the front page of the paper, and the mayor starts responding to my calls. That was the first time I felt like, oh, this could turn into something big.
We're in a whole new world where a blog with three hundred followers is worth connecting with. It doesn't matter how big their readership is or who's seen it. It only takes a few people to make a difference.
MZ: I couldn't agree more. Any advice you have for advocates trying to get their stories placed?
JB: That old adage, think globally but act locally, is so real. It's so important to think about the things you care about and then find local examples where you can actually make a change. For example, I want to impact the whole zoo industry, but my impact starts at home. That's why these days I'm focusing on the San Francisco Zoo. It's really important to simplify these really big issues like animals in captivity down to your local level because all of a sudden, a compelling local story can turn into a national one.
The other thing that I learned over the years is that a press release is great, but the connections you make with people in the media are also really important. But it's not enough to call them or email them incessantly. You definitely want to follow up with your contact, but ultimately you have to figure out what they want. I think I was less savvy about that when I was a young kid. I would just be a 13-year-old just calling reporters until they covered the story over and over and over. And a 13-year-old has a little more wiggle room to be a pest, but now I'm almost 40 and I'm not sure that's the best strategy.
I'm always thinking about how the story benefits them or how I can position it differently. You have to set it up so that the journalist or whoever the decision-maker is feels like it's not just about you. Show them you understand their job and ask them how you can help.
Matthew Zampa
Matt is an award-winning independent journalist. His reporting has been featured in USA Today, The Washington Post, HuffPost, Vox, PBS, and NPR, among others.