You can now find Sentient Media Charity Pots at 250+ Lush Cosmetics stores across the U.S. By purchasing a Charity Pot, Lush will donate 100 percent of its purchase price to small grassroots groups focused on animal protection, human rights and environmental justice. The lotion is vegan, cruelty-free and self-preserving, made with Ugandan moringa oil, Kenyan aloe, Columbian cocoa butter, Ghanaian shea butter and Arizonian jojoba oil.
Meet Ariel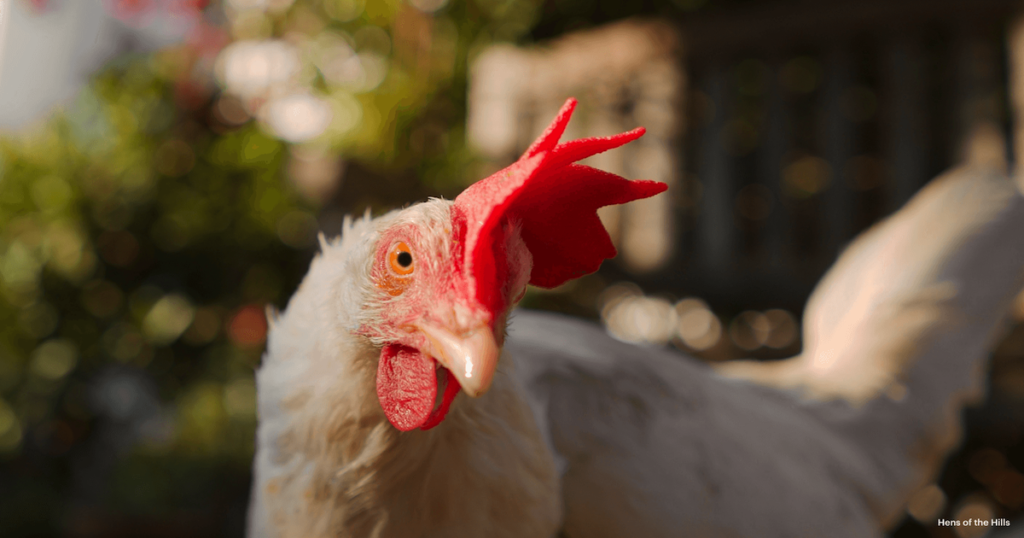 Meet Ariel, the hen featured on our Charity Pot lids. Ariel was rescued from an egg factory farm in Sonoma, CA in 2017. After being rescued, Ariel lived out the rest of her days at Hens of the Hilla microsanctuary, founded by Deirdre Duhan. Sentient Media visited Hens of the Hills back in 2020 and you can watch the video to learn more about the sanctuary and hear the hens' stories.
In-Store Events
Keep an eye out for Sentient Media staff members at your local Lush store. I recently hosted the first in-store Lush + Sentient Media event in Cincinnati, Ohio. Follow us on social media to learn about future events hosted by other team members.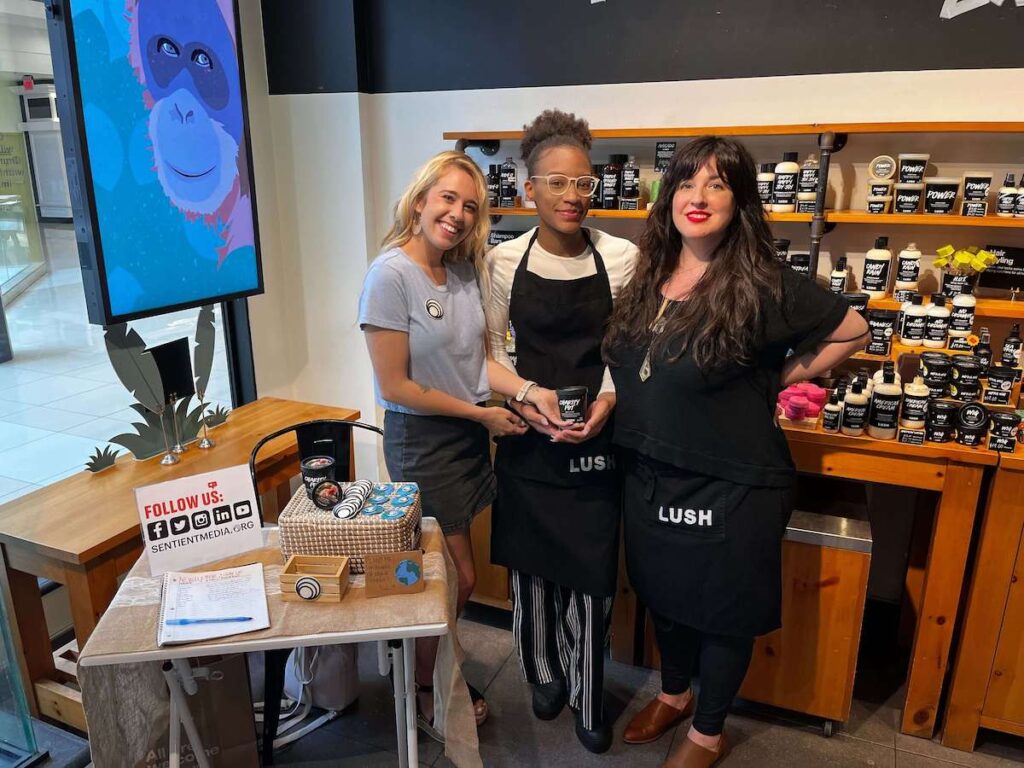 Taylor Meek
Taylor Meek is the community manager and a contributing author at Sentient Media. She oversees all social media content and strategy and manages the social media team and Social Media Fellowship program.