California Governor Gavin Newsom signed a pair of animal rights bills over the weekend. The State of California will now become the first state to ban the sale and manufacture of new fur products and the third state to ban most animals from performing in circuses.
The historic weekend for animals follows Newsom's signing of legislation earlier in the year banning fur sales in Los Angeles and San Francisco, and another making California the first state to outlaw fur trapping.
California is now the world's largest fur-free economy.
"California is a leader when it comes to animal welfare, and today that leadership includes banning the sale of fur," Newsom said in a statement. "But we are doing more than that. We are making a statement to the world that beautiful wild animals like bears and tigers have no place on trapeze wires or jumping through flames."
AB 44
The production of fur causes mental and physical torture to minks, chinchillas, rabbits, coyotes, and in some cases even cats and dogs, as they live their lives confined in wire-bottom cages. Many facilities kill these sentient animals by means of unregulated gassing or electrocuting before barbarically skinning them.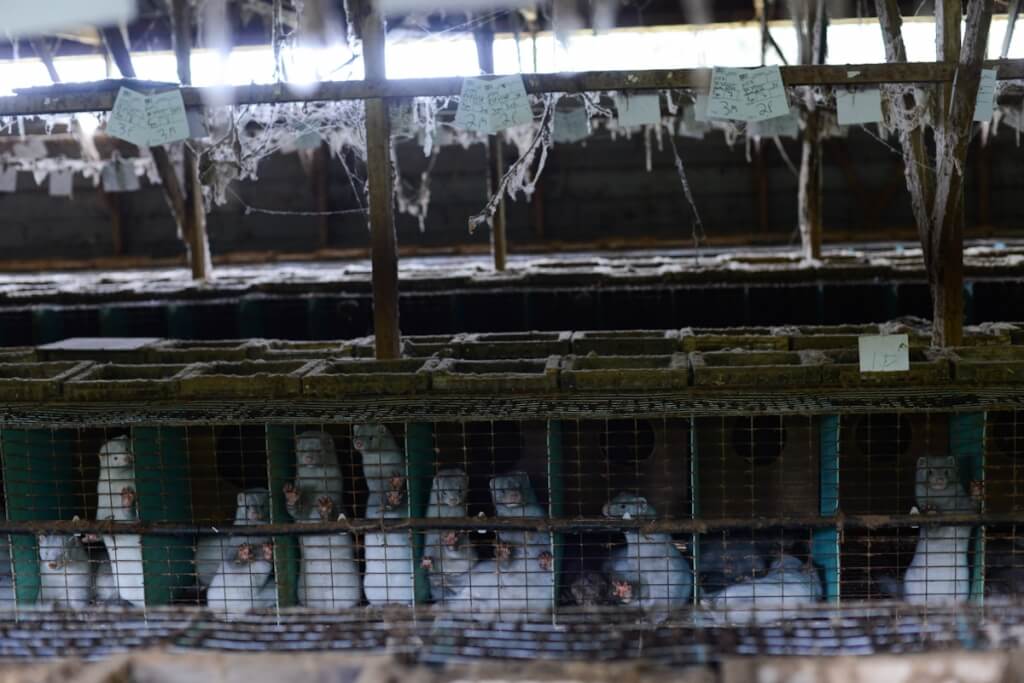 Introduced last year by Assemblywoman Laura Friedman, Assembly Bill 44 will go into effect in 2023. The law prohibits the sale or making of new items, such as clothing, shoes, or handbags, derived from fur animals.
The ban does not apply to used products or those used for religious or tribal purposes. Additionally, it excludes the sale of leather, dog and cat fur, cowhides, deer, sheep, and goat skin and anything preserved through taxidermy, according to the Associated Press.
Violators of the new law will be charged up to $1,000 for multiple violations.
Dozens of European countries have already implemented similar bans and many fashion brands have voluntarily vowed to ditch the cruel accessory, including Gucci, Versace, Coach, Michael Kors, Chanel, Burberry, and others.
According to the most recent assessment from the Fur Information Council of America (FICA), the fur industry brought in $1.5 billion in sales in 2014. Animal activist groups and FICA were the main supporters and opposers of this bill.
Spokesperson Keith Kaplan for FICA said in a statement that the new law is part of a "radical vegan agenda using fur as the first step to other bans on what we wear and eat."
While the ban has been called radical by its opponents, it is nothing compared to the cruel practices of the fur industry. Animals raised on fur farms are confined in filthy cages with several other animals. These extreme living conditions cause mental distress and animals endlessly pace their already crowded cages attempting to escape with no success.
The animals that survive their living conditions are then killed in a variety of inhumane ways. Animals routinely have their necks broken and are electrocuted or gassed in order to preserve the quality of their pelts for sale.
AB 44 is sponsored by The Animal Hope and Wellness Foundation and The Humane Society. Strong opposition to the bill from the billion-dollar U.S. fur industry has been occurring since the bill was first proposed.
Many opponents who regularly appeared at hearings regarding AB 44, would bash the bill in their testimonies. A report released by The Intercept revealed that these opponents received money in exchange for their testimonies against AB 44.
It became clear just how desperate the fur industry was becoming, as they knew then, that it would only be the beginning.
Newsom and the State of California voted on the side of the animals this past weekend, despite the gimmicks of the fur industry.
BREAKING: Gov. @GavinNewsom signed AB 44, making California the first state in the nation to ban new fur sales. Many thanks to supporters & @laurafriedman43 for her compassion, dedication and humane leadership.

This is a historic day for animals! 🎉https://t.co/7GkKC2Ub6W pic.twitter.com/ub50wsccl2

— The Humane Society of the United States (@HumaneSociety) October 12, 2019
SB 313
Signed in addition to AB 44 was Senate Bill 313, joining California with New Jersey and Hawaii by banning most animals from circus performances. Senator Ben Hueso drafted the law arguing that wild animals deserve more than undergoing cruel training and near-constant confinement.
Elephants, lions, tigers, bears, and many other wild animals have been performing unnatural tricks for humans at circuses for centuries. They are violently whipped, shocked, and beat during training in order to ride bicycles, jump through rings of fire, or stand on top of balls when performing.
Since the late 1970's, animal rights groups have grown in size and brought their passion to protests nationwide. As a result, circuses have been declining in popularity. Namely, Ringling Bros. and Barnum & Bailey Circus closed in 2017 after 146 years of performances.
Due to the recent shift in mindsets of guests, many circuses have altered shows to be entirely animal-free, like Cirque du Soleil.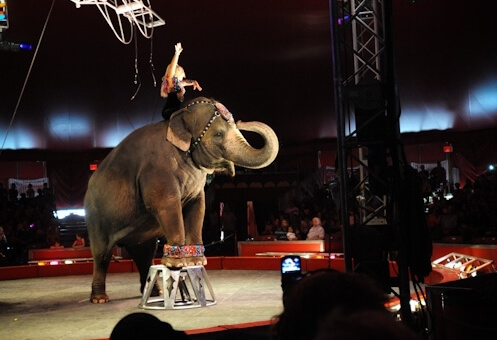 "Today is a historic day for animals in California, including those who have been whipped into performing in circuses, or skinned alive for their fur or skin," PETA Executive Vice President Tracy Reiman said in a statement.
The law exempts domesticated dogs, cats and horses and does not apply to rodeos. Penalties of up to $25,000 per day for each violation will be enforced for violators.
ICYMI, #California banned the sale of fur, banned the sale of hippo, lizard, & caiman skin, and banned animal circus acts. CA is truly a leader for animals. Thank you @GavinNewsom https://t.co/AQzWMnv9xj pic.twitter.com/GoBkwFBEb8

— PETA (@peta) October 13, 2019
Who Will Follow?
The United Kingdom was the first country to ban fur farming, and other countries have since followed suit. Belgium, Denmark, Serbia, and others have all banned fur farming, and several other countries have implemented importation and sales bans.
California will pave the way for the U.S. to ban fur production, much like the U.K. did for other countries after its ban.
Proposed fur bans are popping up more and more frequently as animal rights activists push for legislative reform. New York City, the fashion capital of the world, is one of those cities. Intro 1476 would prohibit the sale of all fur apparel, with exceptions for used fur and fur worn for religious purposes. The ban is currently laid over in committee awaiting a vote.
Other locations that currently have proposed bans or are phasing out fur farming include Hawaii, Poland, Ireland, and more.
Each year, more than 100 million animals are raised and killed for their fur, and thousands of people flock to circuses to watch animals who live dismal lives, perform for their enjoyment.
The State of California has made it clear that they hold themselves to a high standard for animal rights and welfare, and do not support these cruel acts.
Who will follow?