This year, we continued our mission to create transparency around the use of animals in our daily lives⁠—from food to companionship to laboratory test subjects. With more than 300 articles published and over 350 advocates trained in the essentials of journalism and advocacy, we've made incredible strides towards our goal.
Now, we need your support to raise $20,000 to continue our essential work next year supporting a growing community of writers and reporting the truth about animal agriculture to the masses. With your help, we're hoping to kickstart 2022 by reaching our goal this December.
If successful, this fund will double our reporting budget for 2022, meaning we can work with more editors and journalists to deliver more breaking news stories like this, and thoughtful explainers like this.
What we've accomplished so far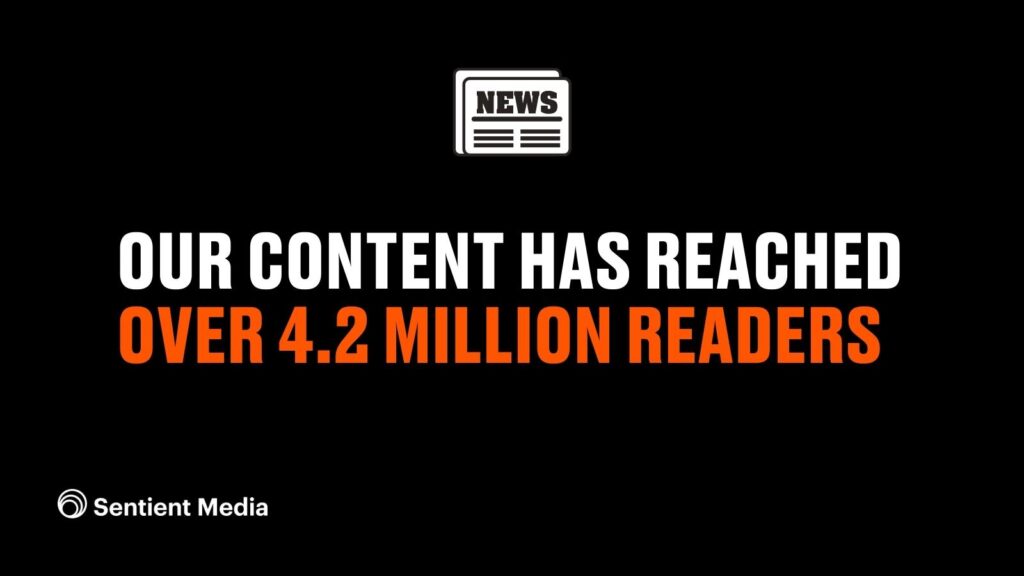 In 2021, we published over 300 articles and to date, our audience has grown to over 4.2 million readers. This year, we also released our first investigation into animal pharma in partnership with DeSmog, funded by our readers. And we launched the original series, Closer Look, funded in part by the Lush Foundation.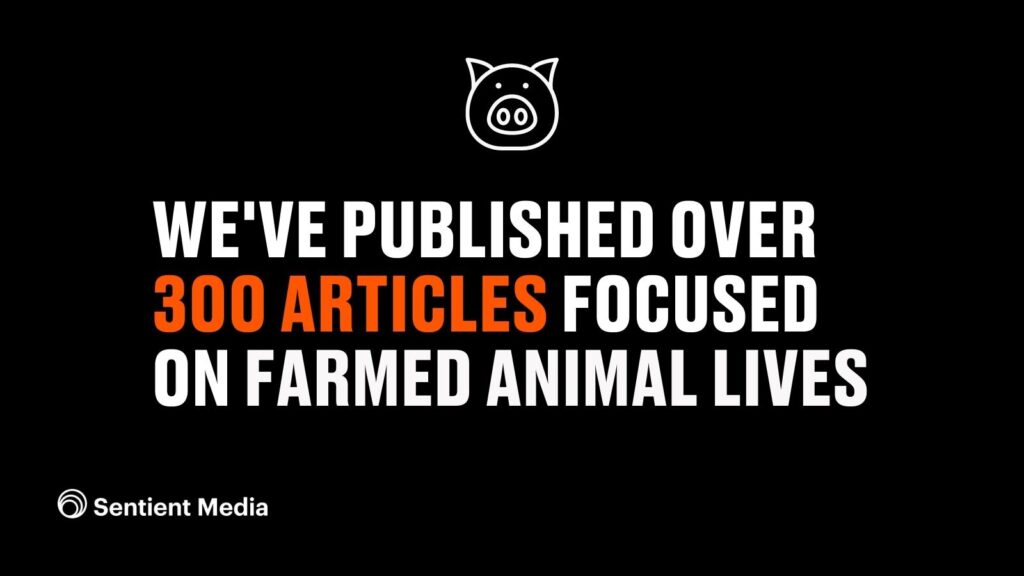 Our content ranks in the top three positions in Google for over 1,300 animal exploitation and diet-related search terms like "factory farming" and "chicken farming." In less than one year, our content reached over 52 million people on the platform.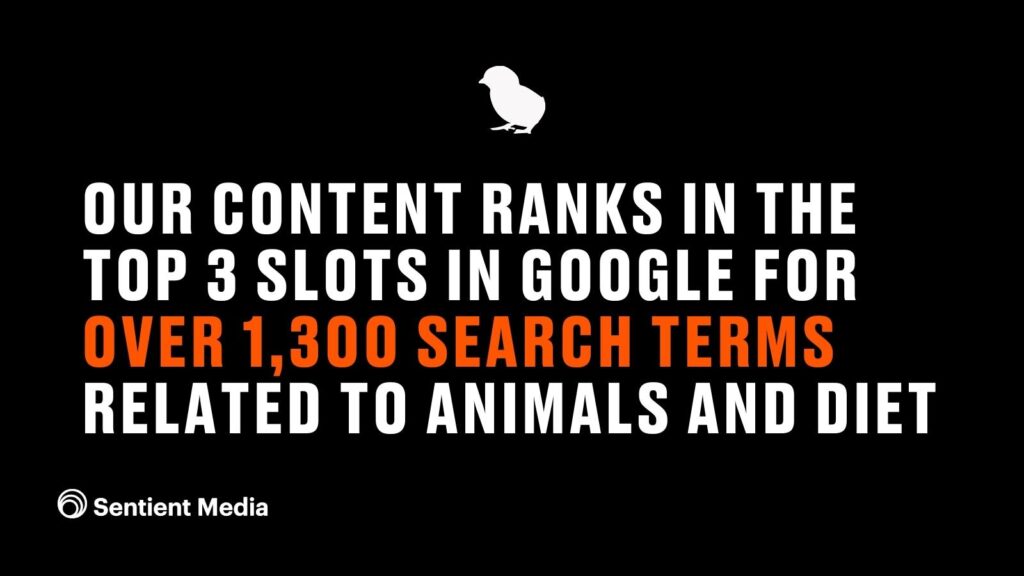 We've also welcomed five new digital services partners—The Humane League, Nutrition Facts, Mercy For Animals, Factory Farming Awareness Coalition, and others—to grow their online presence by providing relevant training, strategy, and content.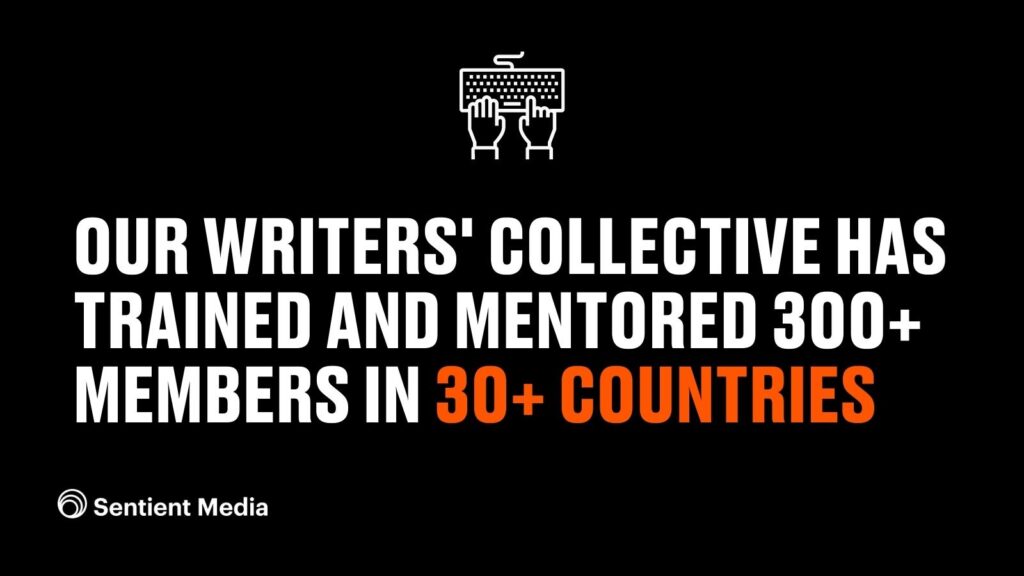 The Writers' Collective brings together mentors, editors, and digital strategists to help emerging writers and advocates build better stories. Writers and advocates get the opportunity to network, learn, and practice their new skills in a supportive learning environment and have access to exclusive courses, events, and content.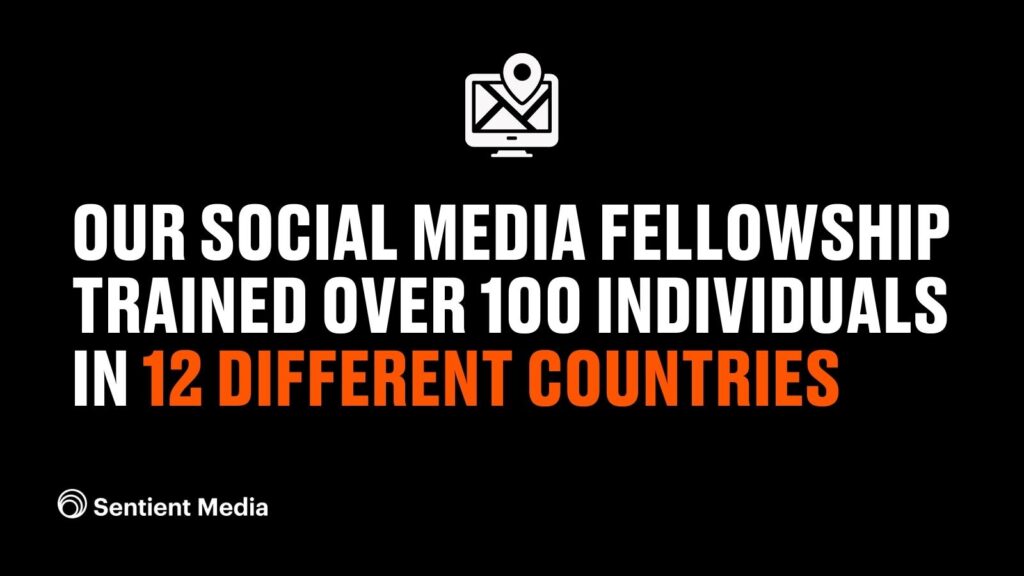 The Social Media Fellowship brings together social media experts, journalists, influencers, and leaders in the animal rights movement to educate and guide advocates through a 6-week course on how to bring food system issues to larger audiences online. In 2021, members of the Social Media Fellowship provided over 400 plant-based meals and over 1,000 vegan cookbooks to communities in Bolivia, Dubai, and Brazil, and counting.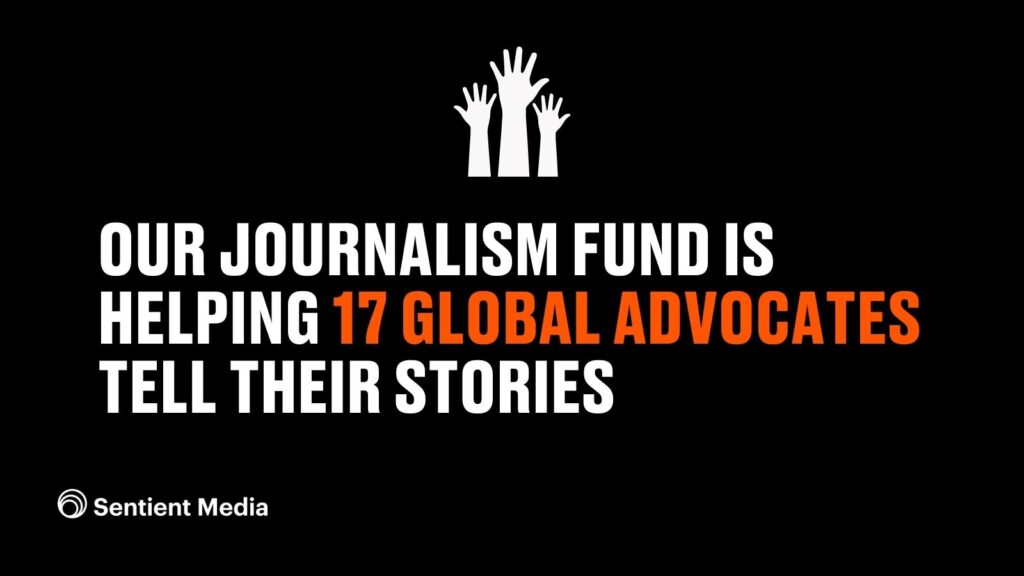 The Sentient Media Journalism Fund, funded by Timi and John Sobrato and Stray Dog Institute, is helping 17 applicants underrepresented in animal rights and/or journalism receive specialist training and stipends to help them complete courses and tell their stories more effectively.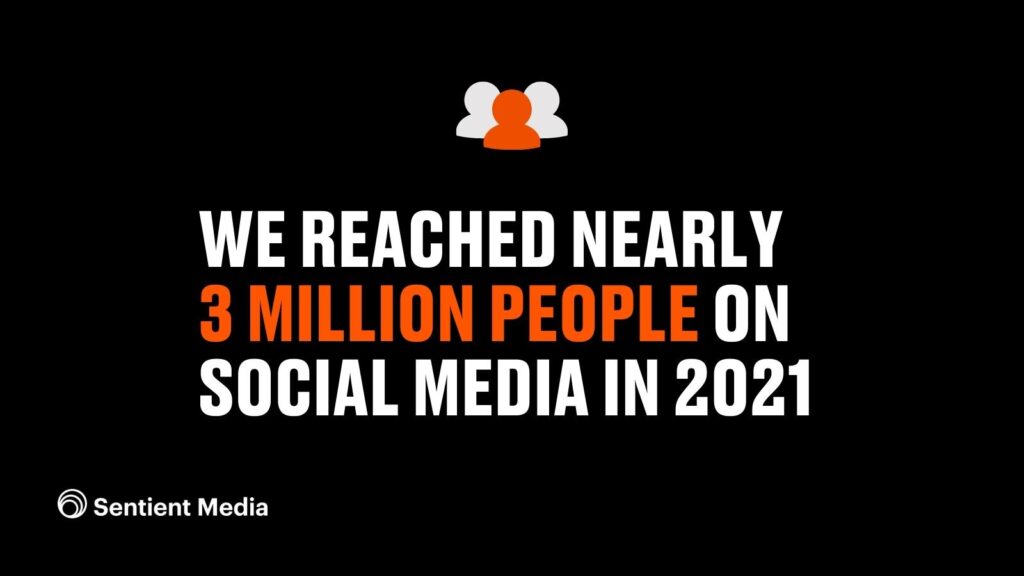 In 2021, we reached over 2.7 million people on social media with our content exploring animals, global food systems, and the environment. If you haven't already, consider following us on Facebook, Twitter, Instagram, YouTube, and LinkedIn.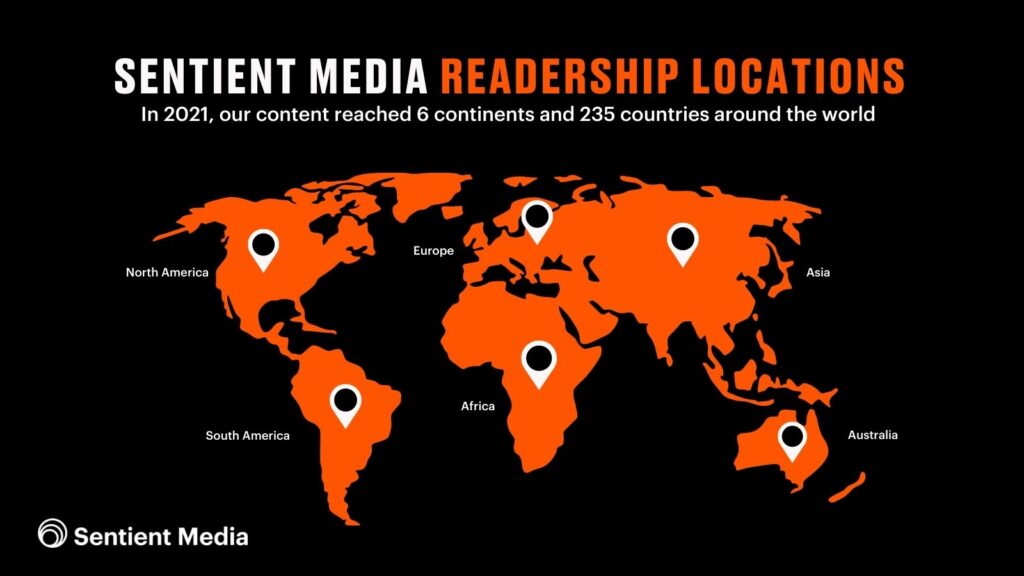 Our content—which explores our relationship with animals and its impact on humans, animals, and the planet—has reached 6 continents and 235 countries around the world. We've reached readers in Australia, Germany, South Africa, Nigeria, Japan, Mexico, Vietnam, and Thailand.
Best reads of 2021
Which story was your favorite?
Let us know by taking this short survey.
Meet the team
Ways to support us
At Sentient Media, we are dedicated to helping others make an impact for animals, humans, and our planet.
Here are a few ways you can help us:
1. Donate
By supporting our work, you'll ensure that unique stories about animal existence will continue to reach readers and viewers who otherwise may not be reached. Every dollar raised helps us report the truth. Donate today.
2. Volunteer with us
Help us spread our message even further while gaining knowledge and experience as a part of our editorial or social media team. Apply now.
3. Make us your Amazon Smile charity
Holiday gifting? Just shopping? If you use smile.amazon.com and choose Sentient Media as your charity, we will receive a 0.5% donation from each transaction. Click here to set up.

You can also view our Books and Audiobooks Amazon List and each purchase through Amazon Smile will count as a donation.
4. Start a Facebook fundraiser
We are stronger together, so inspire your friends to lend their support, too. Click here for easy setup.
5. Share the love
Follow us on Facebook, Twitter, Instagram, YouTube, and LinkedIn.